We meet directly from the workshop Kashima DNA60
Newly made handsome from Kült Creations. We meet directly from the workshop Kashima DNA60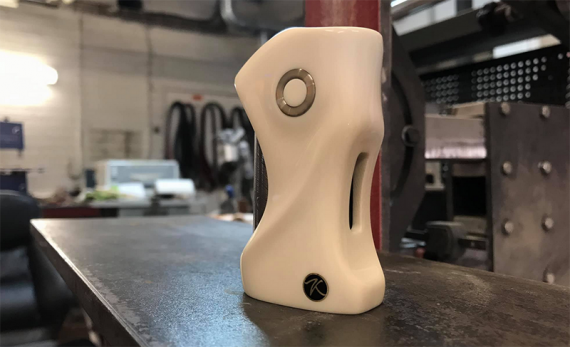 Good evening, dear vapers and connoisseurs of delicious electronic steam. Who, if not a company like Kült Creationsto delight us with new interesting projects, from a glance at which only goosebumps immediately. Premium devices for vapers were always in price and every viper who at least once held something like that in his hands would no longer want to return to devices that produce the same "smokeys" or "joytekhs". In general, this is not only status, but pleasant and comfortable when you have something similar in your hands for the mod that you can see in the photo of this review. Premium devices have always been distinguished by their versatility and performance. Do not forget about the individual approach that is followed by the manufacturer in interaction with each customer individually. If you want a case made of plastic or stone, a frame made of stainless steel or Damascus – all this can be discussed, the main thing is that you can then pay for all this.Kashima.
Well, in devices for such money should everything be perfect? I don't know much here to perfection, but the mod comes in a special wooden case, which, by the way, is also made manually in the same workshop as the mod itself, in addition to the mod itself, you will find a warranty card, the warranty on devices is limited to two years , you can also service the device for five years. Depending on the selected configuration and a preliminary contract with the manufacturer, the kit can be understaffed, for example, by drip-type from the same material from which the "body" of the mod is made. The starting price of the most basic set is approximately 300 Euro , the site has information that if the order amount exceeds 700 Euro, completely all shipping costs are borne by the manufacturer.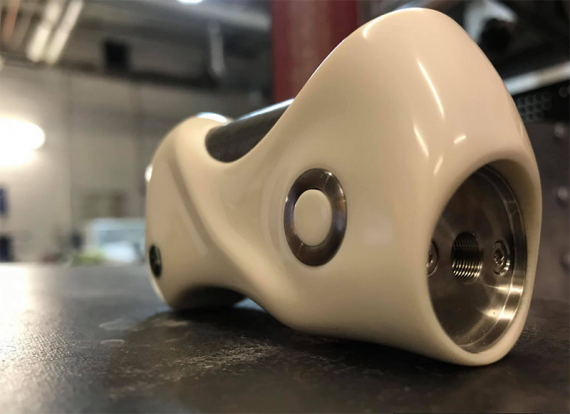 Appearance, what can I say, you probably see everything yourself. Thoughtful design, quality materials, excellent ergonomics, these guys know exactly how to interest vapers and offer them what they are looking for. In the review we see with you a model where the tube for the battery is made of Damascus, there are other options, again I say that all materials are discussed individually. There is a small display on the case, which is inherent in all DND boards, the start button is located on the side for convenient pressing with the thumb of the right or left hand. A custom button, logo, all this is in every model of the Kashima mod. You can see the approximate dimensions of the device in the photo below, but do not forget that all models will be slightly different, since each mod is completely manual work.