Modfather RTA of the second version – a bit "lite"
Modfather RTA of the second version – a bit "lite" version of the popular atomizer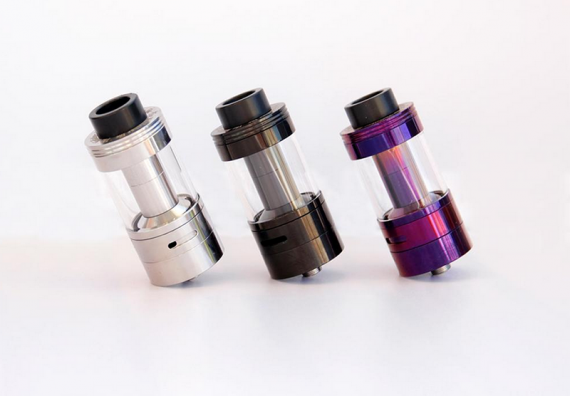 Good day, dear vapers and connoisseurs of delicious electronic steam. Today I will tell you about the next new product, which someone might like, and someone might pass by this model without focusing on it. But since she appeared, then you should learn a little more about her, at least for horizons. Modfather CompanyFirst of all, I remember the company that offered large-size atomizers, there were models of 30 mm and even 40 in diameter, such powerful atomizers for powerful battery packs. But it's obvious that the developers decided to go down to earth and join the modern market trends, today the most popular atomizer models are atomizers with a diameter of 24-25 mm, this is what the company's developers relied on when they put their next atomizer model on the market. Well, this is how the next Modfather atomizer with a diameter of 25mm appeared. Well, let's get to know each other closer.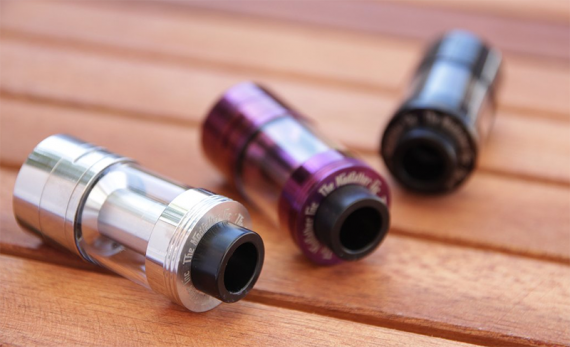 Well, the company has not yet officially presented the box in the photo, it hasn't met me yet, but today we can make some assumptions about this, based on the experience of acquaintance with the activities of the company. The 30 mm model was packed in a huge cardboard box with the logo and inscriptions about the company of the manufacturer and portions of information, models of a smaller diameter were delivered in a special cardboard tube of black color, also with a bunch of information on the box. As for me, serving here in a tube will be the best solution. About a complete set it is known a little more on the official website there is already a lot of information on this model. In fact, here we have standard equipment, which is practically no different from equipment of this kind of devices. In the box, in addition to the atomizer itself, you will find a zip bag with spare parts for maintenance in the form of o-rings, spare screws and other small things, and a screwdriver. Well, that's all with regard to the configuration, it's probably logical, and another important point of this model is its affordability, for such a model they ask for order55-65 bucks.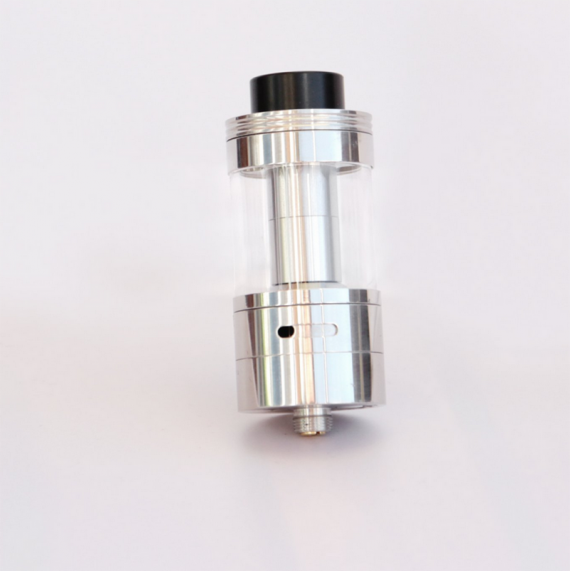 Well, let's now look at what we are offered in terms of design thought and design. Then I'll tell you that you don't need to have any special hopes, everything is according to the classics, a transparent tank, a minimum of engraving and other unnecessary nonsense sometimes on the case, even it looks somehow outdated, you can say that, but everything is decorated with an unusual The color scheme in which this model is available is like ordinary steel versions, there are rainbow and black matte and black glossy colors, in general, there are plenty to choose from in terms of this, if the design plays an important role for you when choosing an atomizer.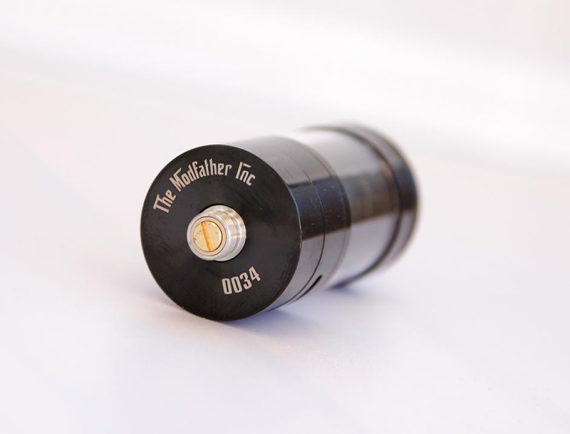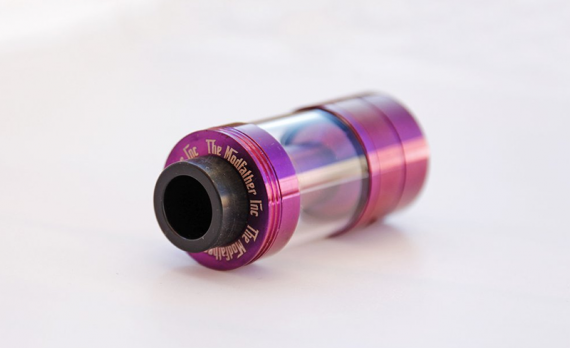 Next we have a construct. Here we are waiting for an incomparable classic, easy to maintain, but productive due to the possibility of installing two spirals. This is a classic 18 mm deck of the Velocity format, a design familiar to every vaper, which to this day is very popular among vapers of various categories. A well-thought-out blowing also takes place in this model, the bottom is adjustable (2.5 mm holes), the tank capacity is 5 ml. That's all, perhaps! All thick and tasty and may the steam come with you!