asMODus Minikin 3
Long time ago these guys didn't come to visit me. Apparently, as compensation for the profits, they were a very large delegation, which cannot but rejoice. Naturally, I suggest starting with the flagships, of which the manufacturer rolled out two at once. The first will be a simpler version (although it is difficult even to call it that), which, accordingly, will be more affordable in terms of price.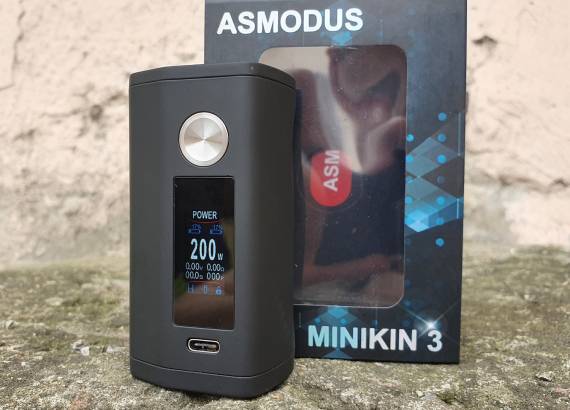 Dimensions: 85×47 x 36.6mm
Weight: 170g Shell
material: zinc alloy
Power supply: 2 x 18650
Chipset: GX-200-UTC
Output power: 5 – 200W
Voltage range: up to 7.5V Peak
current: 35A
Operating mode:POWER, TC (NI200, SS, TI), TCR, TFR, CURVE
Temperature range: 212 ℉ – 572 ℉ / 100 ℃ – 300 ℃
Supported resistance: 0.1 – 3.0Ω
Protection: against low / high resistance, from overheating, from short short circuit, reverse polarity, overcharge / overdischarge
Connector type: steel 510, gold-plated pin, spring-loaded
Screen / diagonal: yes, color, touch, HD
Micro-USB port / charge: yes Type-C, charging current 1.5A, wireless Charging
Update / Firmware: yes
Color: see photo below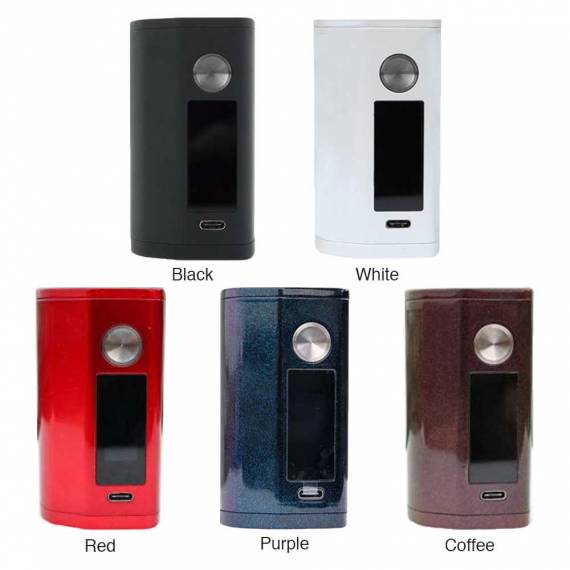 Package
Contents – Minikin 3 mod
– USB cable
– warning
– Warranty card

The user manual is now only in electronic form – care about the environment, after all. You can download it at the following link .
I have to say right away – I liked the "idea" of the mod even initially. That is, exactly what the developers are originalizing in the search for new forms, and not trite sawing bricks or ryks. Although I suppose most of you perceived the result of these searches with bewilderment. I understand you perfectly, because such a form factor needs to be squeezed by yourself.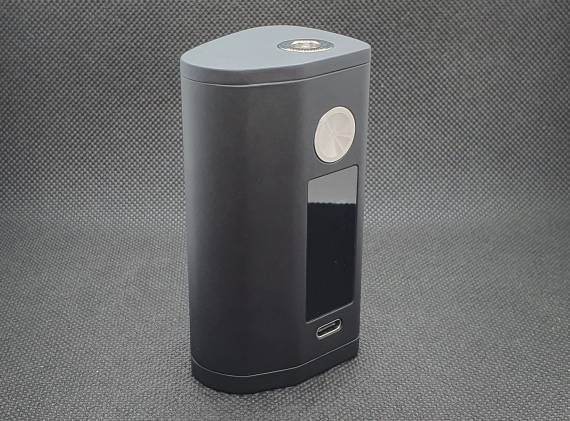 The mod is quite weighty, the workmanship is excellent – I could not find anything to complain about. The coating in my case is something like a soft touch, I think, similar to the previous version of the manufacturer. I won't be at a loss about its durability (ownership experience is too small), however, the novelty arrived already with a small chip.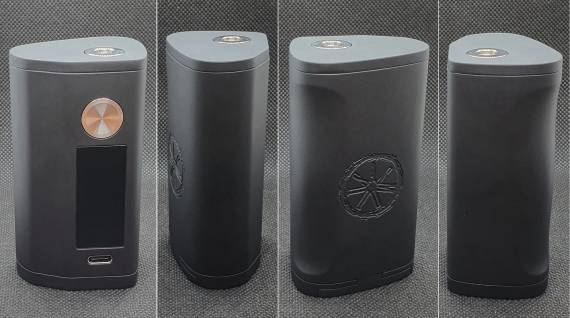 Naturally, you crave to know about ergonomics – for many this can become a stumbling block. I will say this – the mod is imprisoned for operating exclusively with the thumb. It is possible and quite convenient to do this with your right hand, but with your left hand it's just perfect – see the photo below. Plus, an anatomical recess in the back of the device adds to the ergonomics piggy bank.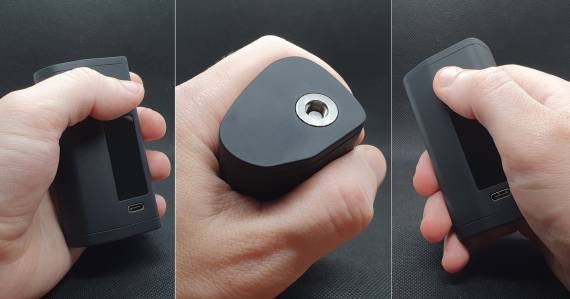 The landing pad is steel, it is very small in size. It rises above the main body quite a bit, excluding the contact of atomizers with varnish. However, there is micro levitation, but it is rather difficult to notice it, therefore, I will not record this point in minuses. I heard that the connector of the previous version, users did not particularly complain. I, having no experience in owning a second minikin, I suppose that there was an instance like this.

Maximum landing capabilities are limited to 25 millimeters. It seems to me that with enough aesthetics our hero gets along with almost any atoms.

We proceed to the controls. The fire button is a decent size, made of metal, sits flush and has a tactilely pleasant notch. The move is small, the click is clear, the medium volume is a pretty decent performance. At the very base is a Type-C connector for flashing and charging batteries.