SANVAPE Q8 PRO POD kit – progress is evident
The second on the agenda will be a more serious instance. He left the pen of the well-known brand SANVAPE. However, these guys do not yet have a serious range of devices. This new product was only the second. However, progress is evident – the pilot project of the developers was a simple stick, while today's hero bird is much more important. So, let's get acquainted with the next adjustable POD mod.
SANVAPE Q8 PRO POD kit

Dimensions: 85 x 40 x 18mm
Weight: 141g Case
material: zinc alloy + plastic
Power: built-in 1620mAh
Cartridge capacity: 4.5ml
Evaporator resistance: 0.4 / 1.2Ω
Output power: 5 – 40W Operating power: 5W
VW, VV
Supported resistance: 0.1 – 3.0Ω
Protection: against low / high resistance, from overheating, from short circuit, from overcharging / overdischarge
Connector type: magnetic
Screen / diagonal: yes, 0.69 "
Micro-USB port / charging: yes, Type C, charging current 2A
Color: see photo below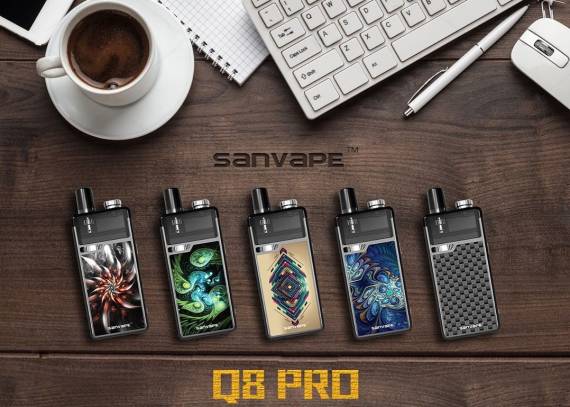 Options
– Q8 PRO mod
– replaceable cartridge (pre-installed)
– replaceable evaporators 2pcs 0.4 / 1.2Ω (one pre-installed)
– USB Type C cable
– user manual
– warranty card

The set looks pretty decent, except that the insert panel in almost all versions is very colorful. The most popular form factor is selected, the dimensions are rather modest. It is possible that stealth can take place.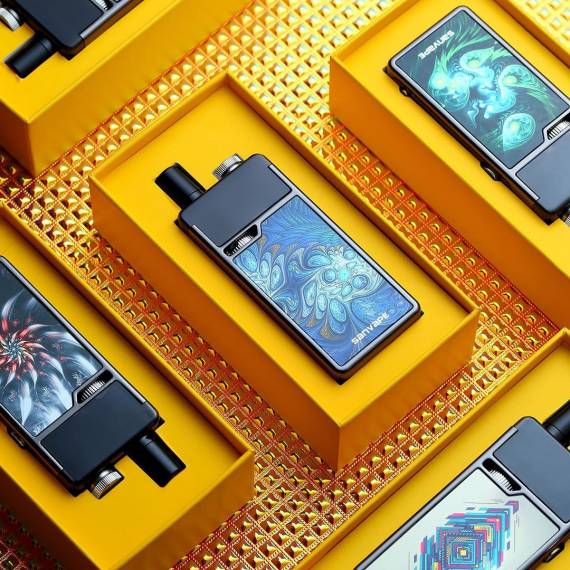 From the start, developers are offered five design options at once, but only "prints" change, while the color of the case is unchanged.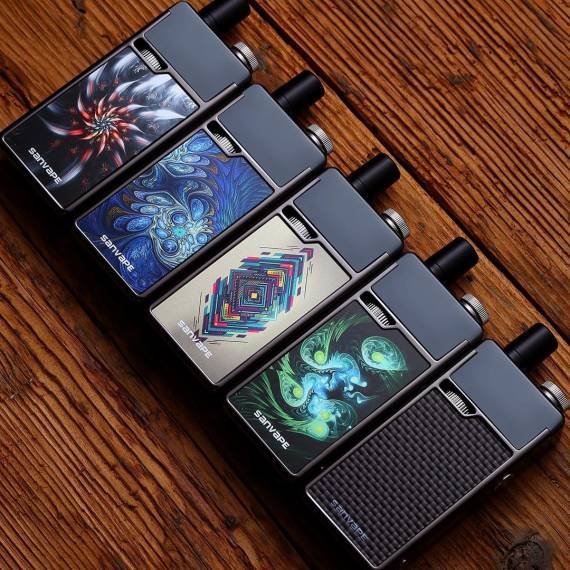 A removable cartridge of very impressive capacity, will refuel from above. The causal hole is quite large, it is covered with a metal stopper. Replaceable evaporators are offered in two types, moreover, developers report that a serviced base will be available. However, the latter will be delivered separately.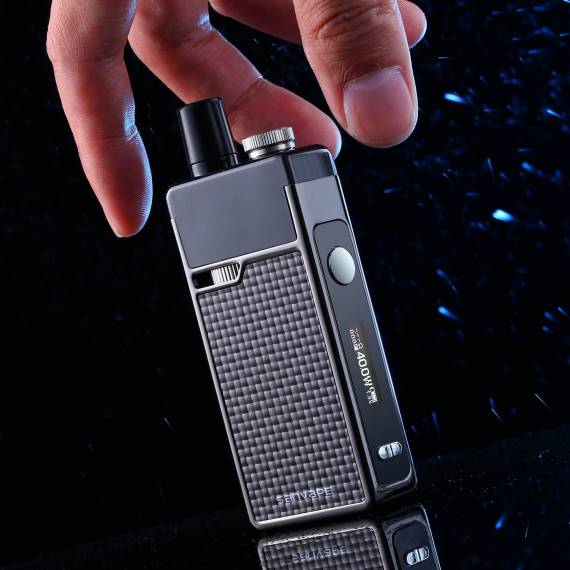 Airflow control was provided, moreover, it is designed so that the future owner can use it even without removing the cartridge from the mod. The fixation of the latter, by the way, is magnetic.
The main body is endowed with a full control panel. And let the buttons and the display are rather small – their functions, however, they perform. A remarkable point – the fire button is set much higher than most devices of this design. Naturally, this will positively affect ergonomics.

The built-in battery is quite decent in capacity for such a modest size. The second good news is the charging speed – the full cycle will take a little less than an hour. The causal Type C connector is located at the bottom.