UWELL Amulet Pod System – AIO for James Bond himself)
Although our marathon has successfully finished, the echoes of it will excite our consciousness for a long time. So it happened this time – the UWELL company took it seriously this summer – they roll out new products one by one. Just yesterday, they presented AIO, designed for watches, and if you want smart bracelets now popular.
UWELL Amulet Pod System

Dimensions: 47.7 x 37.5 x 17.2mm
Weight: 27g (probably only a device)
Case material: plastic + silicone
Power: built-in 370mAh
Cartridge capacity: 2ml
Evaporator resistance: 1.6Ω
Output power: up to 10W
Operating mode: POWER
Protection:from low / high resistance, from overheating, from short circuit, from overcharging / overdischarging
Connector type: magnetic
Screen / diagonal: no
Micro-USB port / charging: yes, charging current is unknown
Color: so far only black
Options
– Amulet Pod System
– replaceable cartridge (pre-installed)
– wrist strap
– USB cable
– user manual
– warranty card
Talking about appearance is probably unnecessary – in appearance it is an ordinary electronic wristwatch. I give a clipping tooth that no one – not even a burnt vaper – will guess that in the end this little thing will actually turn out to be an electronic cigarette. And the round eyes and torsion at the temple from unsuspecting ordinary people, I think, will not be counted when you puff it in any public place.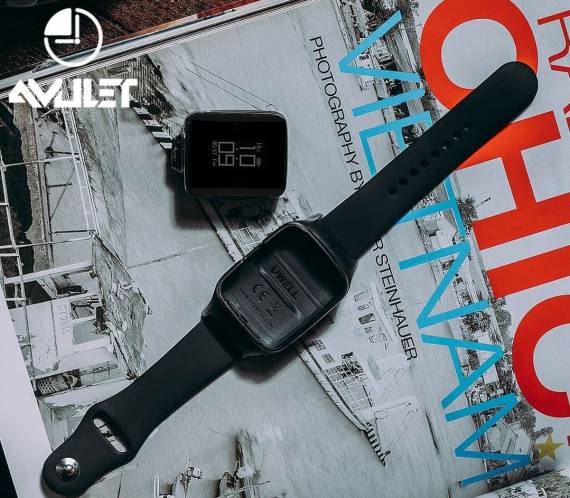 A familiar strap, similar to an authentic wristwatch, comes with the hearth. At the causal place, a mount for the device was made. In the upper left corner the button is a snap device. The clasp on the strap is provided – the dimension is universal.

Replaceable cartridge device standard capacity, it will refuel from the bottom – the hole is covered with a silicone plug. The evaporator is built-in; resistance to liquids with a high nicotine content is "normal". The fixation of the tank is magnetic.

Directly, the "mod" fit in a very low-capacity battery, while its charging current is unknown. Probably, her cycle will last no more than an hour, and maybe even less. The causal connector is located at the bottom of the device, so you have to pick it out of the strap to charge it.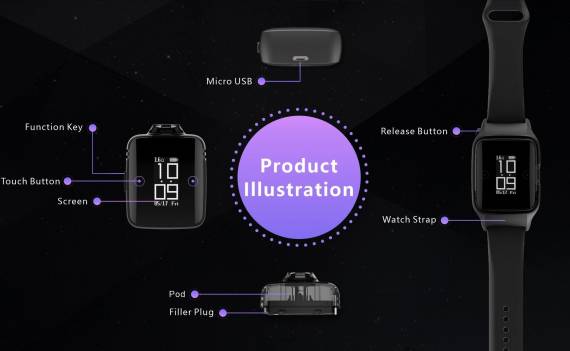 The main feature of the novelty is a display like a regular watch. As you can see, it shows the battery level, for some reason the resistance of the evaporator, the current time and date. Naturally, he will be an additional consumer of energy, which is not so much in stock. Therefore, the developers made it fall asleep – it is activated by a button on the display (probably touch).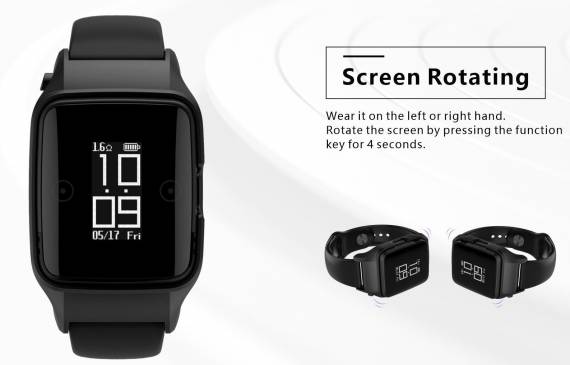 In addition, on the sidewall there is another, this time physical, button. Probably here it is only for controlling and adjusting the display. Since the activation of the vape device takes a drag.