Luxuria RDA from the Philippines Project Septem
Luxuria RDA from the Philippines Project Septem. Another interesting model for quality vaping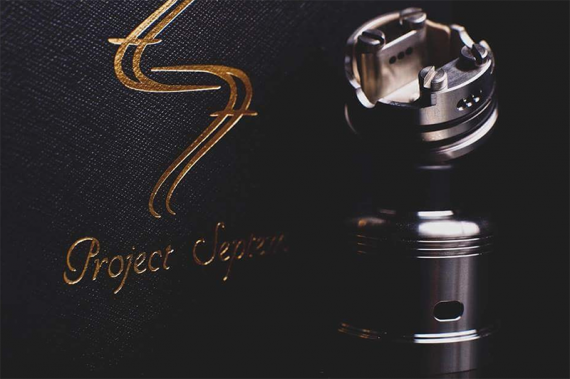 Good evening, dear vapers and connoisseurs of delicious electronic steam. Once again, we continue our acquaintance with interesting devices that manufacturers from different countries produce for vapers. I remember when the vaping industry was just starting to gain momentum, the Filipino moderators played a very important role among the global vaping community, as they really worked tirelessly inventing something interesting, something innovative and something that would be different from most existing then on the market. Later there were massive "repressions" against manufacturers in the country, increased taxes, tried in every possible way to impede the development of manufacturers, and therefore the majority had to abandon their activities, but in vain, because the Philippine devices were especially popular. But there were some manufacturers who still create and offer high-quality devices. Today we'll talk about one of these companies. Meet the company's activities before usProject Septem , and actually the model of the atomizer Luxuria RDA . Let's get to know this unique atomizer closer.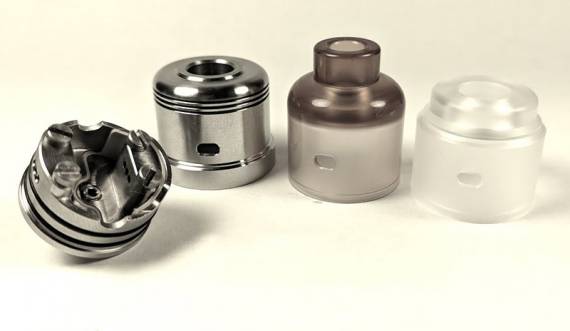 The atomizer is packaged in a small rectangular box in black with the inscription of the manufacturer's company in golden letters on the box lid. Opening the box you will immediately see a rich bundle. In a special soft spacer, you will immediately see the atomizer itself and two additional caps of a different color from heat-resistant plastic. Also in the box there is a zip bag in which manufacturers provided all the necessary spare parts and tools for servicing the device, and, of course, a warranty card is also present in this box.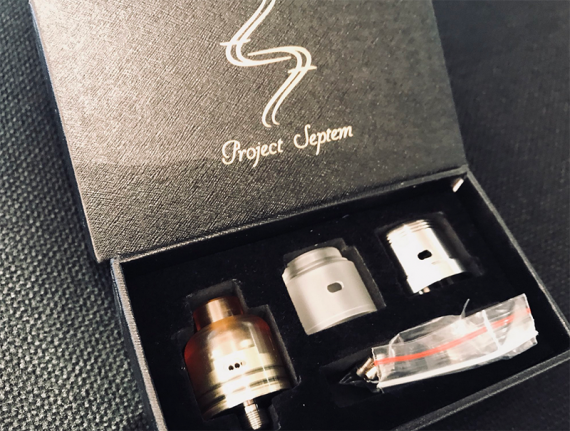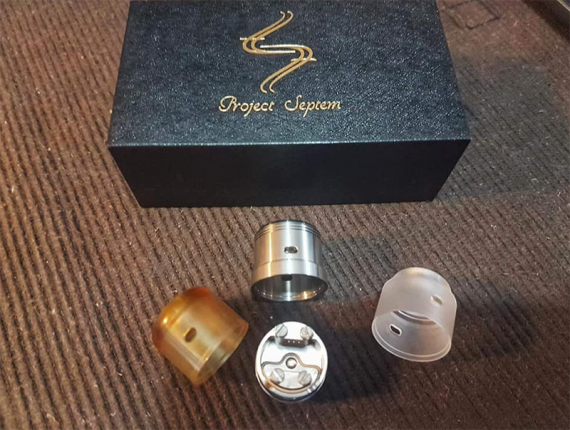 The design is probably not the most important skate of this atomizer, nevertheless, the manufacturer emphasized and thoughtful construct, due to which performance became more important than appearance. Caps made of different colors of heat-resistant plastic and stainless steel caps are the only elements with which you can at least somehow change the design. The drift itself is small in size, the diameter of the model is 22 mm, due to the decorative ring you can visually increase it to 24 mm. Engravings are present only around the 510th connector, but they do not particularly affect the design, optionally immediately upon purchase of the atomizer you can arrange for the manufacturer to understaff this model with several drip types, among which there are both steel and plastic. This is probably all you need to know about design.