Mechlyfe Arcless Mech Mod is a nice start to newcomers to the market
Mechlyfe Arcless Mech Mod is a nice start to newcomers to the market
Well, I propose to complete my news block by meeting newcomers – Mechlyfe. The name implies the direction of their activities, however, as far as I know, they have planned not only mechanical modes. However, the uncontrolled mechanical mode became the pilot project.
Mechlyfe Arcless Mech Mod The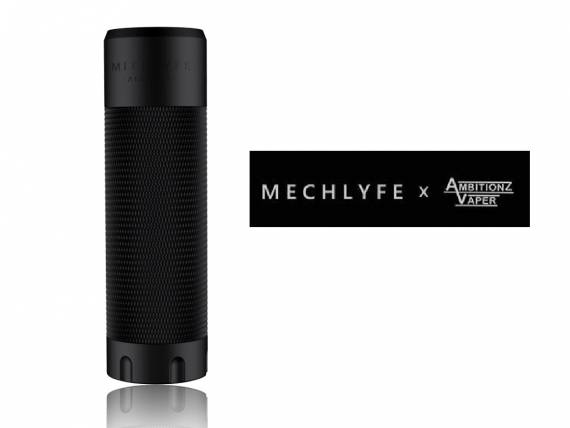 co-author of this device was a fairly well-known western reviewer AmbitionZ Vaper .

Dimensions: 91 x 27mm
Weight: unknown
Case material: brass
Power supply: 1 x 18650/1 x 20700/1 x 21700
Operating mode: POWER
Protection: no
Connector type: steel 510, hybrid
Micro-USB port / charging: no
Color: so far only dark Color
Options
– Arcless Mech Mod
– adapter for 18650 size battery
– additional pin of the contact group
– additional button
– interchangeable springs 2pcs
– user manual
– warranty card

Our hero's exterior "very interesting "- a straight pipe with numerous corrugations, which will collect all the garbage from your hands. To be completely frank, it resembles the Mecha mech mod, however nowit's considered to be bad mannersto copy someone.

The connector is naturally hybrid, the landing pad is designed for atomizers 25mm in diameter. On the inside there is a safety ring gasket.

The pipe is not the thickest, made of brass, inside there is a plastic insulator – everything is like in humans.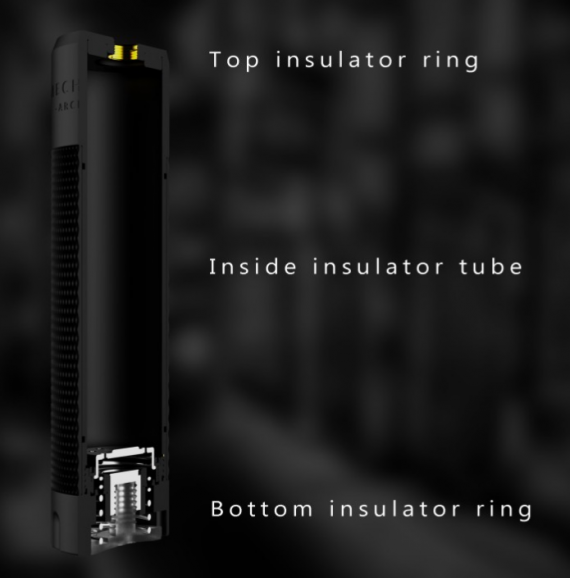 The button is pretty nice – the creator's "autograph" flaunts on it, several ventilation holes are immediately visible. If you have an engraving eye this engraving, the kit includes a plastic analogue that looks even almost better.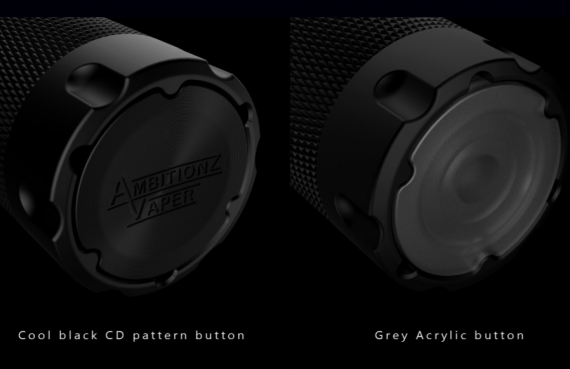 The mechanism of the contact group is spring, the contact is intermittent. Contact elements from silver plated copper. The contact spot is average, by the way, in the box you will find a spare interchangeable pin, as well as a pair of springs of different stiffness to adjust the button stroke as you like. The thread is not long and rather large.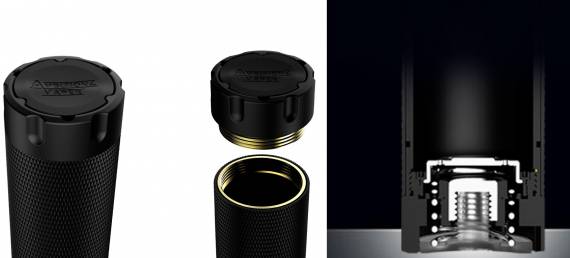 It is noteworthy that our hero can eat all (the most popular) battery sizes. An adapter is included for smaller ones.

In addition to everything, the developers offer an additional tube for using two batteries at once.