Bastard_Unicorn MDX Kit – when the choice of models rolls over
Bastard_Unicorn MDX Kit – when the choice of models rolls over, and you do not know what to choose
Good evening, dear vapers and connoisseurs of delicious electronic steam. Today, as an example of the activities of Unicorn , I would like to offer you a look at how many of one mod you can create setups, with different variations of the start buttons, external design, additional details and other nuances. And if the developer in the arsenal also has an atomizer that fits perfectly into the setup for the mod, then you can diversify these variations even more. Unicorn company entered the world stage about a year ago, at the end of last year they announced the release of their Unicorn atomizer , but, by the way, this is not the only atomizer model, if you delve into the history of the company you can still find at least one model, or even more. After hype with atomizers, it is time to create and develop mechanical mods, which in themselves are not very different from most similar models, but still paired with atomizers they look perfect, elegant, beautiful, expensive, rich. In fact, we have two devices from the company – the mechanical mod MDX and the Unicorn RDA atomizer , variations of the first device and the second are just a huge amount presented on the official website of the company. Well, together it was called the Unicorn MDX Kit . kit vapooresso
To get started, let's take a look at the scope of delivery and the packaging itself. The entire starter kit is packed in a special case with a lock in the middle. On the case cover you will see the logo of the manufacturer's company in the form of a unicorn. As well as the inscription of the name. Opening the box you will find a bunch of "nishtyakov", among which there are a variety of key rings, different color start buttons, drip types, an adapter for 18,650 format factor batteries, spare springs that affect button presses, a spare, silver-plated pin and a warranty card for the device . Well, that's probably all, I think it's more than enough to complete this kind of devices, you don't often see this.
Well, the appearance of the device, of course, is a delight, I already seem to talk about it. The mod is offered both in the single version (for 21,700 batteries) and in the "dual" configuration with two handsets, this allows users to use two batteries at once. As for the parameters: the diameter of the mod and the drip is 25 mm, the main materials for manufacturing depend on your choice, it can be either brass or stainless steel, or maybe you will like something else. The company also provides a huge selection of diverse color schemes. You can buy separately a black mod, and choose an additional tube in a different color or from a different material, each detail fits perfectly together. But that's not all, the company provides a huge selection of different design options for the start button, in general, for those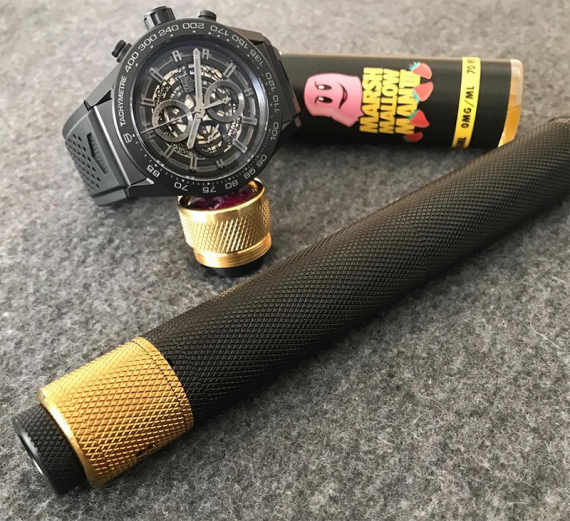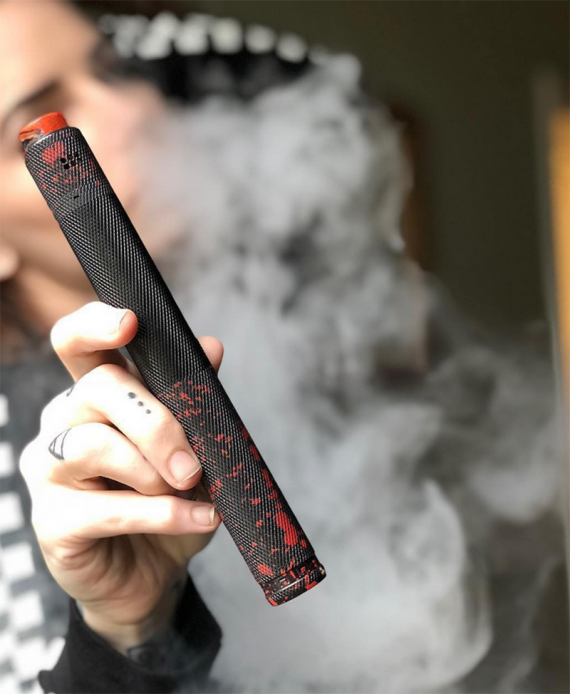 I think everyone is familiar with the mod's principle of operation, I'll just say that the complete drip with thoughtful blowing is designed for two spirals. The price of such a set will cost you 200-220 dollars. That's all for me. All thick and tasty and may the steam come with you!