Weepor Click – folding remnant
Weepor Click – folding remnant
Today I suggest starting with newcomers – Weepor. Until that moment, I had not heard of them, and they have not so many devices in the arsenal. Nevertheless, their products live in well-known online shops. Probably, the guys are based in China.
Weepor Click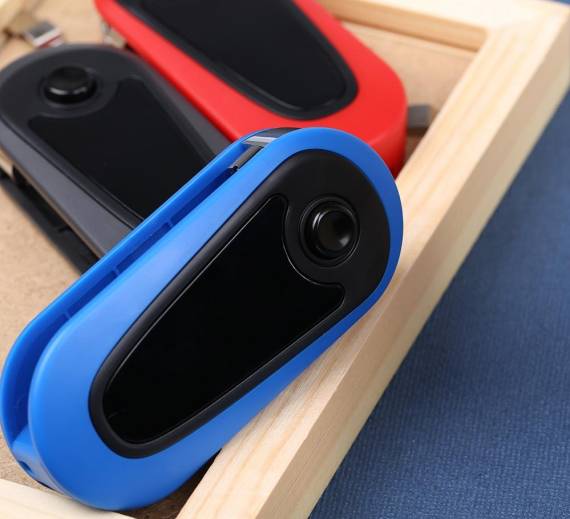 Dimensions: 85 x 36 x 20mm
Weight: unknown
Case material: plastic + metal
Power supply: built-in 400mAh
Output power: up to 30W
Operating mode: POWER, VV (2.8 / 3.4 / 4.0V)
Supported resistance: 1.0 – 3.0Ω
Protection: low / high resistance, overheating, short circuit, overcharge / overdischarge
Connector type:510, steel
Screen / diagonal: yes
Micro-USB port / charging: yes, charging current is unknown
Color: see photo below

Package Contents
– Click mod
– lanyard
– USB cable
– user guide
– warranty card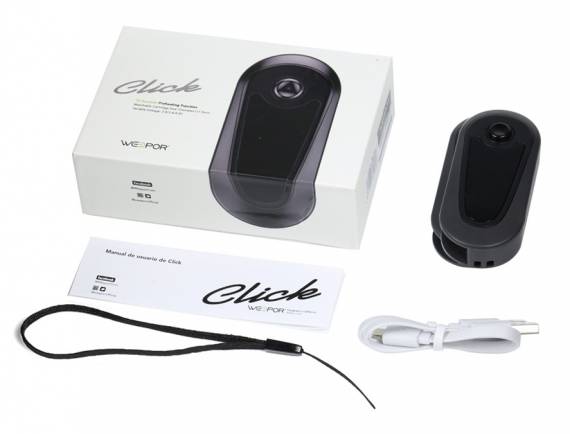 Our guest looks like a simple decor, like vulgar, as such, none at all. Here the cheap plastic rules the ball. The device itself looks like a certain car key in its modern design. Ergonomics is quite normal, angles and faces have a nice rounding. However, it is not worth counting on a stealth component, because the indicated dimensions excluding the wound tank.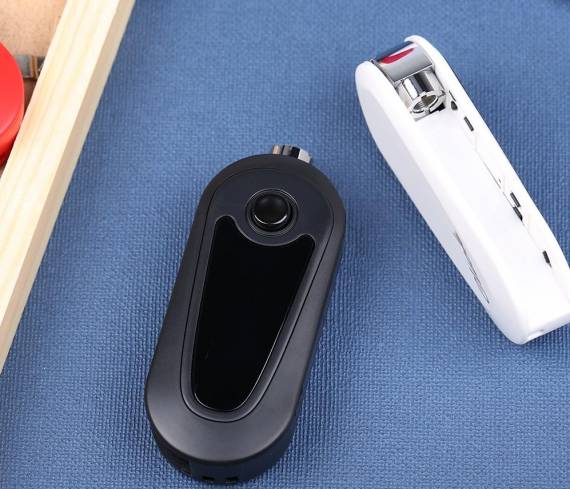 From the start, developers offer four design options – not a lot, but the buyer is not left to their own devices. Again – there are bright and classic colors.

The connector is standard 510th, however it is folding – the putative atom can be retracted inside the case. However, the maximum diameter of the latter should not exceed a value of 11.5 mm, to comply with the above conditions.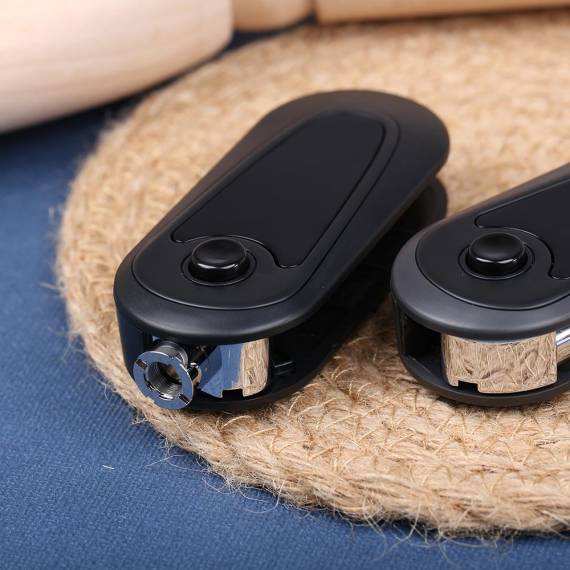 Therefore, the destiny of the device is modest atomizers for salt nicotine or CBD)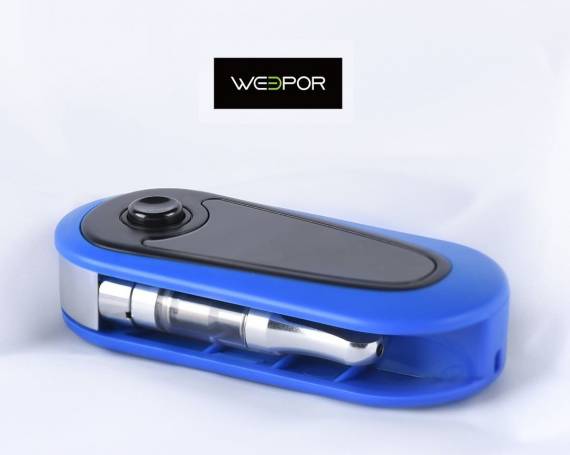 By the way, the button that protrudes well from the main body is responsible for bringing this mechanism into action. Apparently, the same button is a fire button, and it works only in the unfolded state of the connector.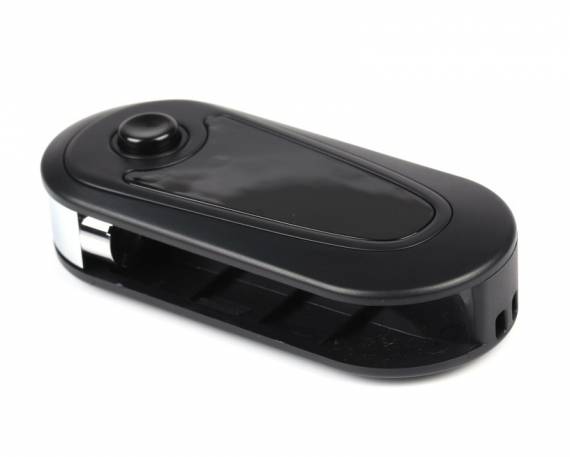 Below, according to the developers, there is a small "display", but I can't show it to you. The charge of the built-in battery and the current output voltage are displayed on it. Yes, this device has the ability to adjust it in 3 versions.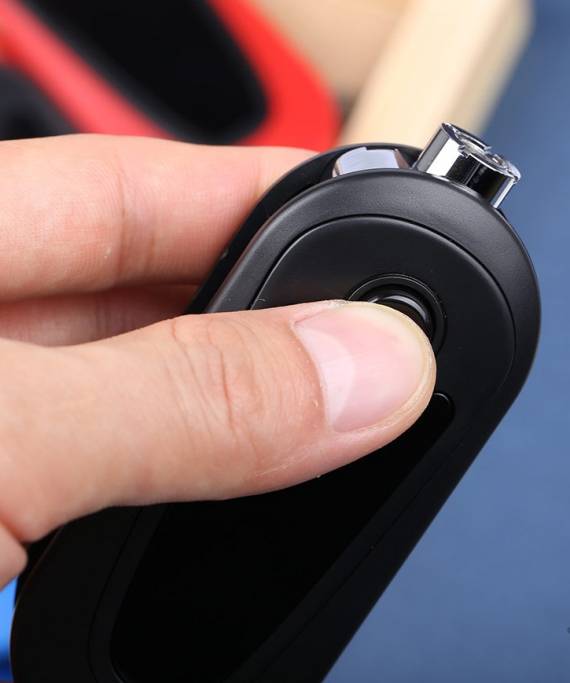 The built-in battery is of very small capacity, its charging current is unknown. The charging connector was placed on the end of the device. You can immediately see the eyelet for attaching the complete lanyard.