Squonker from the Greeks. GProv Mod Launches New Helmet
Squonker from the Greeks. GProv Mod Launches New Helmet
Good day, dear vapers and connoisseurs of delicious electronic steam. Today we will get acquainted with the next brainchild of the Greek company GProvwhich, even without our presentation, is very popular among the global vaping community. The fact is that they started their activities at a time when vaping was only just starting to gain momentum in development. They have already managed to give a lot of devices to vapers and continue to develop, in spite of not even a favorable attitude to vapers in the country, and not only to vapers, it is more likely to be related to vaping manufacturers. And yes, dear vapers, it is worth paying attention to the fact that the company produces not only high-quality mods, it has also been seen in the production of high-quality atomizers, which will be a great pair even for this mod, in general, I'll say that any atomizer from the company Fits any mod and they will look in pair very interesting and harmonious. Oh well, let's leave the atomizers for later,Helmet.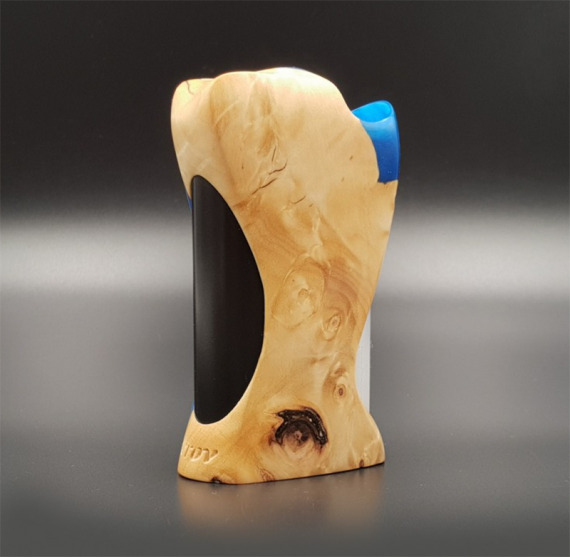 We begin our acquaintance as always with packaging and packaging. Well, for starters, I will say that the mod comes in a small envelope in which there is a bubble film, in fact, in which the mod itself is wrapped. But not just the mod itself, but the mod in a special case, such a "cabbage" turned out. A special cover is an additional bonus that can still be used for its intended purpose, it will be a great cover for transporting the mod when you transport it or move it somewhere and this cover will protect the mod's case from mechanical damage. Also included is a warranty card and another bonus in the form of the 510th drip type, which is made from the same material as the squonker case itself.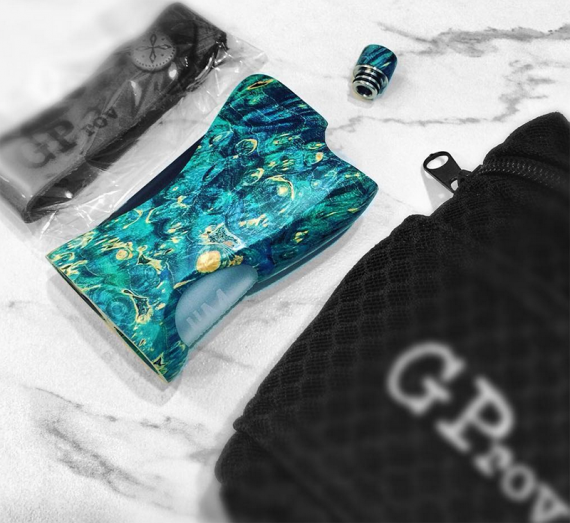 Next in line is our design and appearance. Well, you know that mods of this format have always been distinguished by their beauty and originality. It so happened, for manufacturers like our guests today, that the materials for making their mods can be completely different, from which prices are ultimately formed. In our case, the most basic mod, the case of which is made of wood, costs about 350 dollars, well, further in ascending order. Dimensions of the device are 85mm x 50mm x 25mm , on the upper edge you can comfortably place atomizers with a diameter of up to 24mm. Of course, such mods look rich and beautiful, and with such models you can definitely stand out on any vape party.