Teslacigs Invader 4X Vape Kit – completely lost its brutality
Teslacigs Invader 4X Vape Kit – completely lost its brutality
I offer you an acquaintance with the next reincarnation of Teslacigs' favorite Invader line by many. I don't remember which account this one will be, but the developers here have completely moved away from the original (respected by everyone) performance in a metal case.
Teslacigs Invader 4X Vape Kit

Dimensions: 88 x 52 x 26mm (mod only)
Weight: 75.5g Shell
material: plastic, including ABS
Power: 2 x 18650
Output power: up to 280W
Voltage range: 3.0 – 8.0V Peak
current: 53A
Operating mode: POWER, VV
Supported resistance: 0.08 – 3.0Ω
Protection:low / high resistance, overheating, short circuit, reverse polarity, overcharge / overdischarge
Connector type: steel 510, gold-plated pin, spring-loaded
Screen / diagonal: no
Micro-USB port / charge: yes, charging current 1.5A
Color : see photo below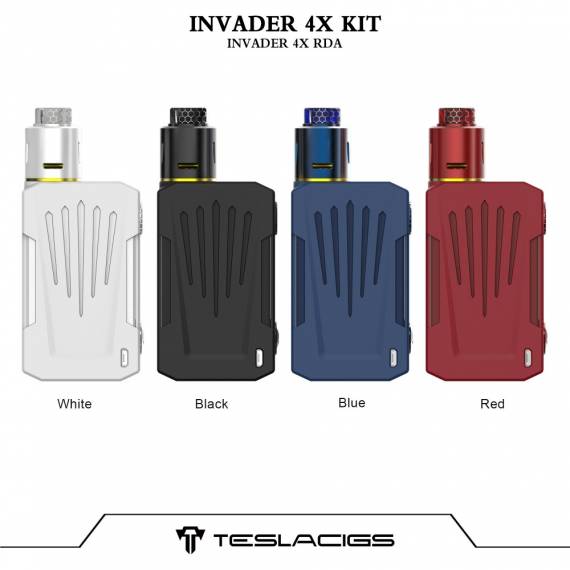 Options (probable)
– Invader 4X mod
– Invader 4X RDA
– spare origins
– spare screws
– hex key
– cotton
– pre-wired spirals 2pcs
– USB cable
– user manual
– warranty card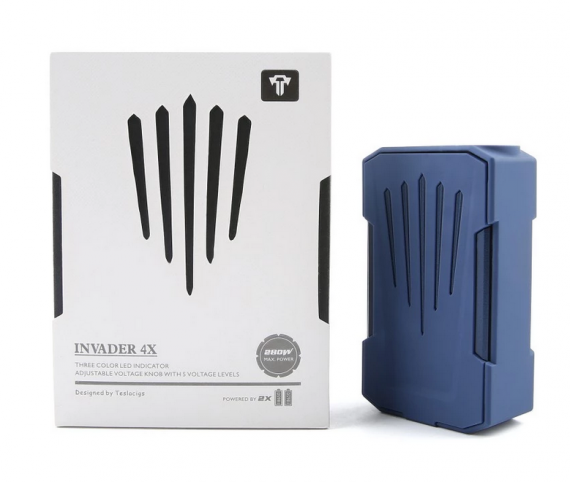 There is no information at all on the complete drip, it will probably be 24 mm in diameter, with adjustable side blowing like the second mad dog.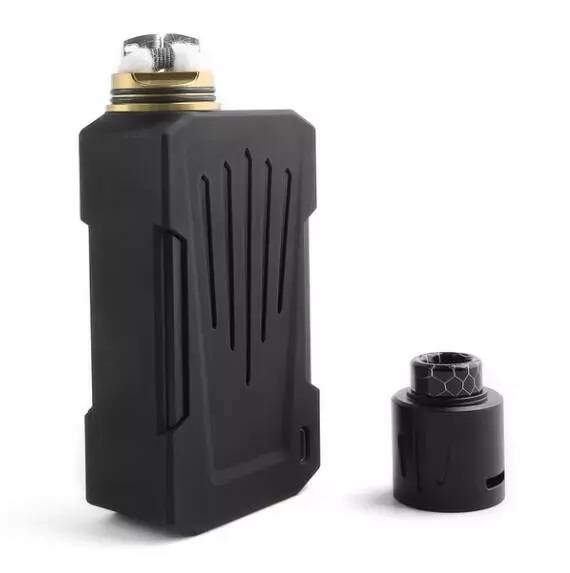 However, these racks are definitely familiar to me, it is precisely these that we have already seen for sure, however I do not remember exactly where.

So, the box mod is now made entirely of plastic – aluminum alloy is a thing of the past. It seems to me that now there is absolutely no residue of brutality, however, the weight of the device is just penny.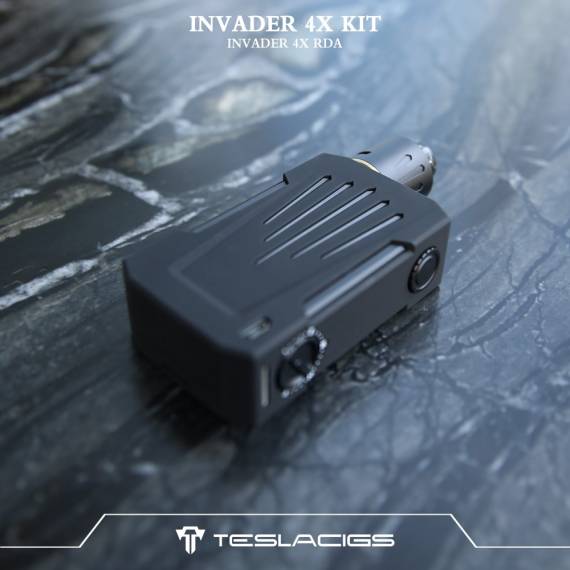 From the start, developers offer only four options for designing the case. And among them, the original white color was noticed, which certainly does not fit with the brutal past of this box.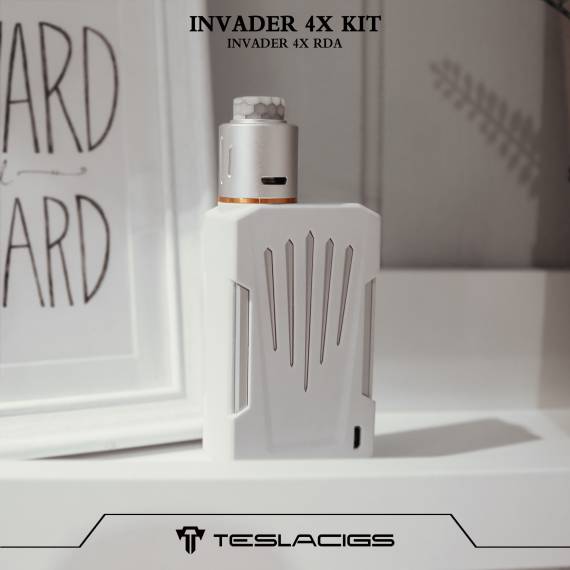 The control panel retained its original construction – a large fire button and a five-position potentiometer. Well, at least the functionality has remained unchanged – it is still a good old varivolt with decent output power, which naturally is only on paper.

The battery compartment is hidden under a removable side panel, which in turn is probably fixed by magnets.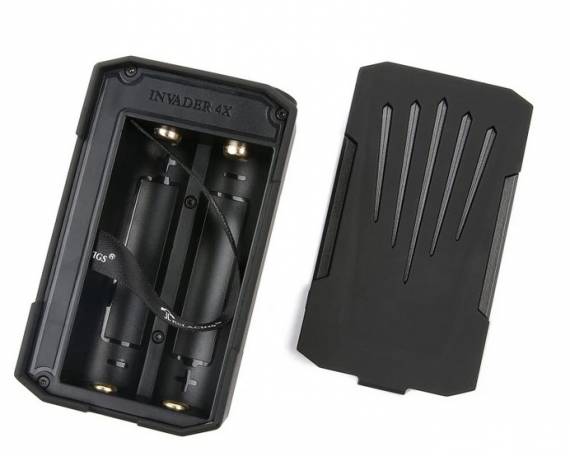 The ability to charge the batteries is saved, decent current. The connector for these purposes you will find in the same place – the opposite side of the removable cover.

The price is still unknown – the release has not yet taken place, but I do not think that it will be high. I also assume that the mod will be sold separately from this dubious drip, which somehow paired up with a varivolt.