Tugboat Vape Disposable Pod
Tugboat Vape Disposable Pod

Experienced users should remember a manufacturer like Flawless . Now the guys somehow slowed down, but before they were one of the key players from the United States. Today I want to show you a disposable device released under the Tugboat brand . I won't say with complete certainty that this is the result of the work of an American company, but that would not surprise me at all – new directions also need to be worked out.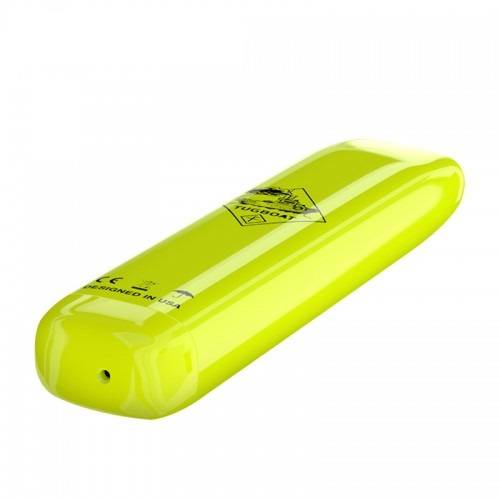 So what do we have in fact? Another toy resembling an old school flash drive. What are the benefits? Do not be surprised at their absence, given the almost zero competition and the purpose of devices of this format. According to the manufacturer, the device's life is enough for 300 puffs / pack of analog cigarettes. Saline nicotine is used – 5%. The novelty is sold in packs of three pieces.

Available tastes :
– Grape;
– Tobacco;
– U Milk;
– Strawberry and Watermelon.

810 Rock Drip Tip
I am sure that most of you have a special drawer in the table with a bunch of different drip types. In order for you not to forget from time to time to replenish the collection, the Chinese are trying to release new options. This time I came across something embossed and made in poisonous colors. I don't know how practical it will be, but the setup will definitely add originality.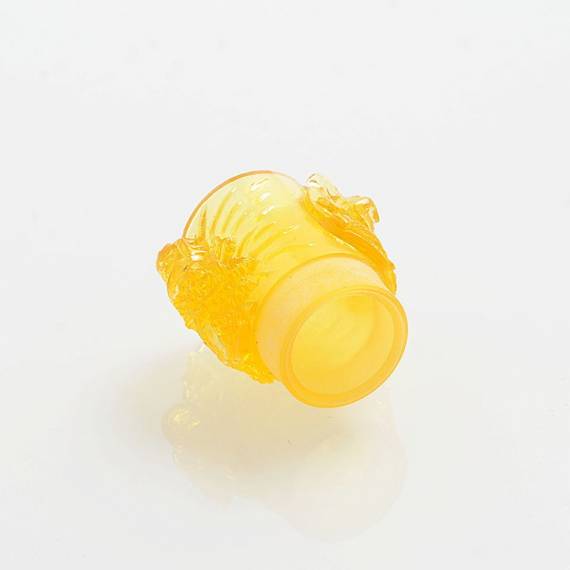 The description even contains a list of atomizers, compatibility with which is guaranteed:Goon RDA, Goon 25mm RDA, Goon RTA, Lost Art Goon RDA, Goon LP RDA, Kennedy 24 / 25 RDA, Battle RDA, Kryten RDA, Mad Dog RDA, Mask RDA, CSMNT Cosmonaut RDA, Unholy RDA, Apocalypse GEN 2 RDA, Reload RDA, Mini Battle RDA, Avid Lyfe Captain Cap II, Sith RDA, Vandy Vape Pulse V2 RDA, Vandy Vape Pulse X RDA, Vandy Vape Kylin V2 RTA, Hellvape Drop Dead RDA, Wotofo Profile RDA, Wotofo Serpent Elevate RTA, Digiflavor Drop Solo RDA, Geekvape Loop V1.5 RDA, THC Tauren Honeycomb RTA.