Purge Mods Side Piece Slim Mod – the same brutal
Purge Mods Side Piece Slim Mod – the same brutal, only smaller
A.M.Most recently, I introduced you to a very brutal instance of "nicknamed" Side Piece from Purge Mods. The version of this creation was not long in coming and slim.
Purge Mods Side Piece Slim Mod

As usual, the manufacturer didn't particularly crucify about the detailed specifications, so I stick out everything I know for you.
Dimensions: unknown
Weight: unknown
Housing material: brass
Power: 2 x 18650
Mode of operation: the POWER
protection: No
Connector Type: 510, hybrid
screen / diagonal: no
color: while only dark version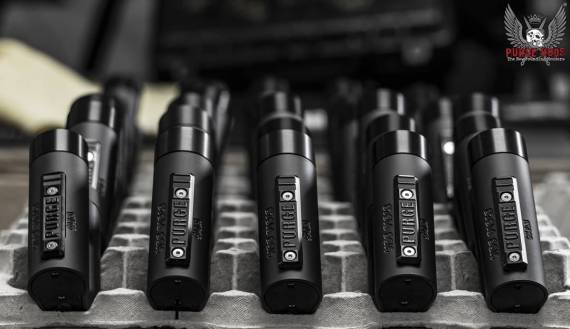 Options
– Side Piece Slim mod
– hex key
– user manual
– certificate
– plastic shockproof carrying case

As our hero is not much different in design from his older brother, I decided not to delve into his constructive especially, and I will focus your precious attention only on distinctive details. If anyone is really interested in more or less detailed information, you can find it using the link that I carefully left at the beginning of the article.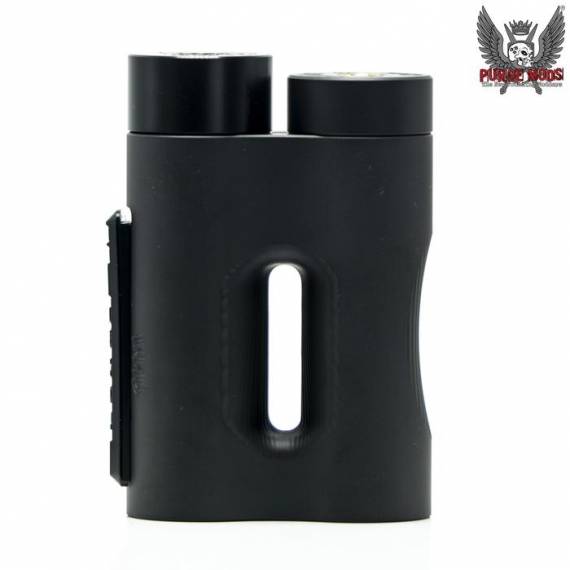 So, the dimensions of the mod, like the forefather, were not informed to us, therefore, of course, there is no possibility to compare them. Although the novelty has acquired a slim record, it is still a weighty cast brass body made of twin pipes. However, this new product will still be slightly less than the previous one.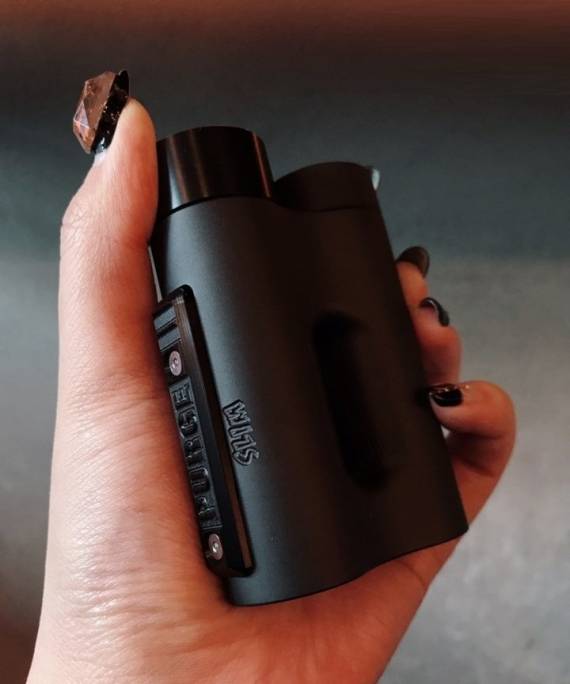 So, covers on fashion are now without recesses, probably, this will not greatly affect the usability of them. The maximum landing diameter, of course, decreased – up to 25mm.

The recess between the pipes is framed somewhat differently, and near the fire button there is an inscription "slim".

The fire button, by the way, is the same – side – with the ability to customize. However, perhaps the main distinguishing feature of our hero is the ability to use batteries of only the standard size 18650.

Probably worth adding – the akums are sequentially engaged and the mode is completely unregulated – mechanical. The contact elements are copper, and the contact is conditionally constant, and it is also possible to block the button from unwanted auto-fires.