Precisio DNA 75 by BD Vape – an expensive toy dipping into the past
BD Vape is a division of Fumytech based in France. The main activity is high end products. On our site you could see reviews on a couple of their products, and today it's Precisio DNA 75 's turn .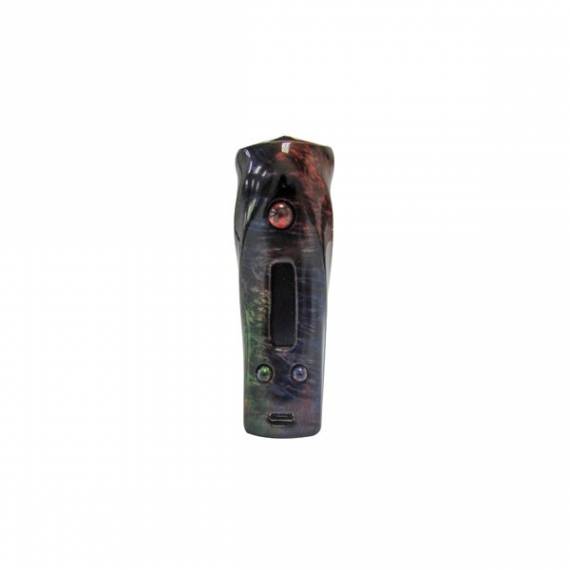 A couple of years ago, vaping product designers discovered the concept of stabilized wood and after that they could no longer be stopped. "Elite" boxes were not made only by the lazy and most often it turned out something insanely expensive and delusional. Admittedly, Precisioin terms of design, I do not want to scold. Everything looks pretty interesting and as a subject of attracting the attention of others it will definitely work. But there is not a very pleasant moment. Similar boxes with an open battery compartment and the same cutouts, we have seen so many times. I would like something new, but no 🙁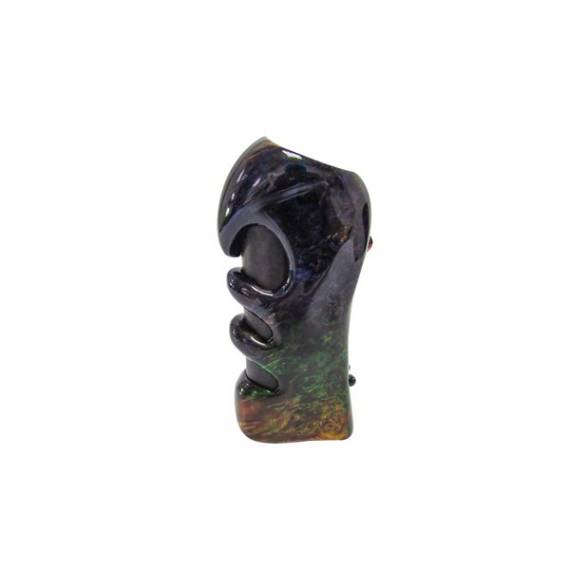 Dimensions :
Height – 87 mm.
Width – 46.7 mm.
Thickness – 28 mm.

By the way, if you decide to buy this miracle, you will have to sweat. Several sources note that the product is "limited" – 5 pieces a month for the store. I do not exclude that this situation is possible in the case of a small team of modders. But such statements from a major brand evoke a smile and leave no doubt about the artificial heating of interest.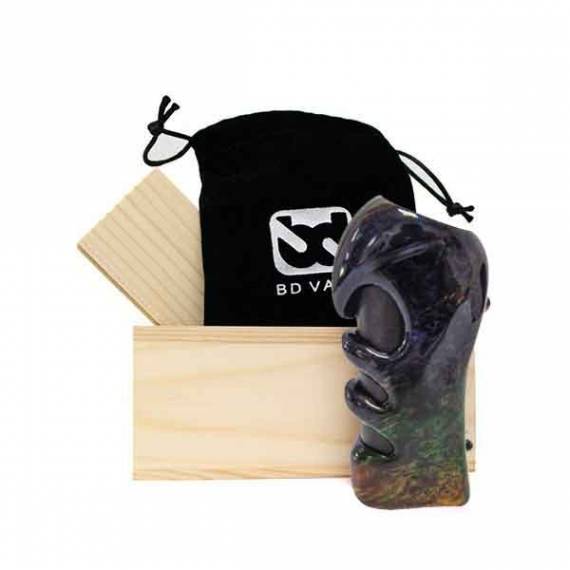 Everything that could be said about the functionality of Evolv boards has been said for a long time. At one time, the boxes on these chips were very much appreciated and allocated their owners as a separate caste. Over time, when the difference between "simple" chips and solutions from the Americans became less significant, the popularity of DNA subsided. But in boxes that are positioned as high end, manufacturers still prefer to use them. It is necessary to somehow justify the price tags: D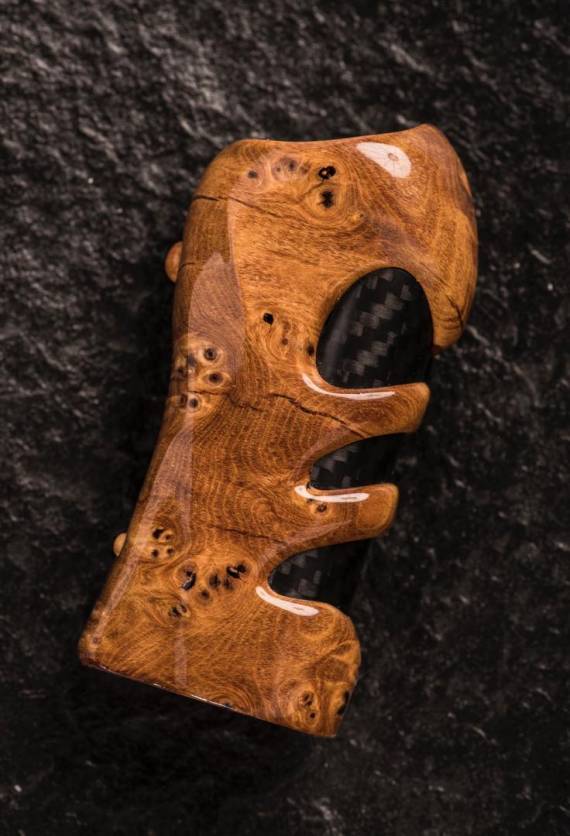 In this case, DNA 75 is used . This board has long proved its quality and compliance with the requirements of even the most demanding users. I would like to see the DNA 75C with a color display, but that's completely nothing 🙂

– adjustable power range from 1 to 75W in increments of 0.1 W;
– maximum output current – from 30 to 32A;
– the supported resistance of the atomizer on the cantal is from 0.1 to 3 ohm;
– the supported resistance of the atomizer on nickel is from 0.08 to 1 ohm;
– temperature limit from 200 to 600 degrees Fahrenheit (93 – 315.5 Celsius);
– display 0.91 ";
– power source – 18650;
– software for customization;
– the ability to update firmware.