Lost Vape Lyra Pod System Kit – will it be possible to hit the jackpot this time too?
Lost Vape Lyra Pod System Kit – will it be possible to hit the jackpot this time too?
We continue with the steamed, but not yet seen, novelty – now Lost Vape is next in line. As you know, the designers of this manufacturer are not in vain getting their salaries, because they stamp very hospitable products. And their extreme AIO simply stirred up its segment – the waves reached many competitors, and they hastened to take advantage of these "developments" by presenting their own variations on this topic. Therefore, now the attention to the news of the company in this segment will be special.
Lost Vape Lyra Pod System Kit

Dimensions: 96.3 x 30.8 x 15.8mm
Weight: unknown
Case material: plastic + metal
Power: built-in 1000mAh
Cartridge capacity: 2ml
Evaporator resistance: 0.6 / 1.4Ω
Output power: up to 20W
Operating mode: POWER (three modes)
Protection: against low / high resistance, from overheating, from short circuit, from overcharge / overdischarge
Connector type: magnetic
Screen / diagonal: no
Micro- USB port / charging: yes, charging current is unknown
Color: see photo below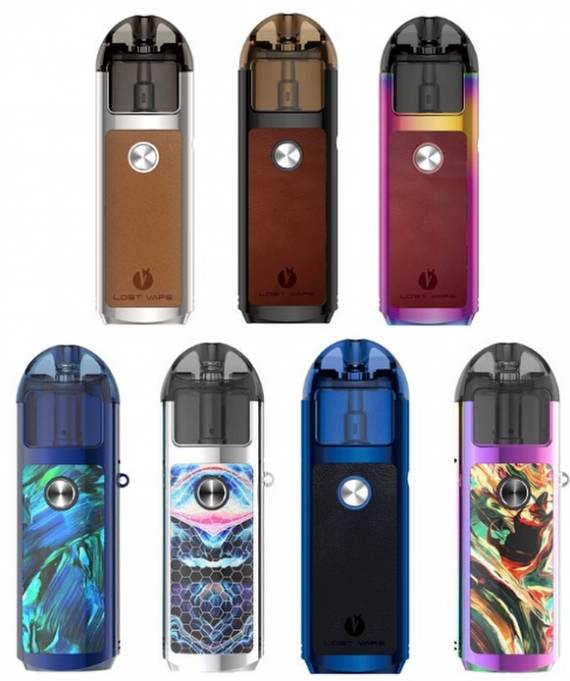 Package contents (probable)
– Lyra mod
– replaceable cartridge (preinstalled)
– USB cable
– neck strap for wearing on the neck (optional)
– replaceable evaporators 2pcs 0.6 / 1.4Ω (one preinstalled)
– user manual
– Warranty card The
exterior this time is quite ordinary – in shape it is a flattened vape stick. Ergonomics should be decent, and there is some kind of stealth component. For the decor, plastic insert panels are responsible. Well, what – it looks quite normal.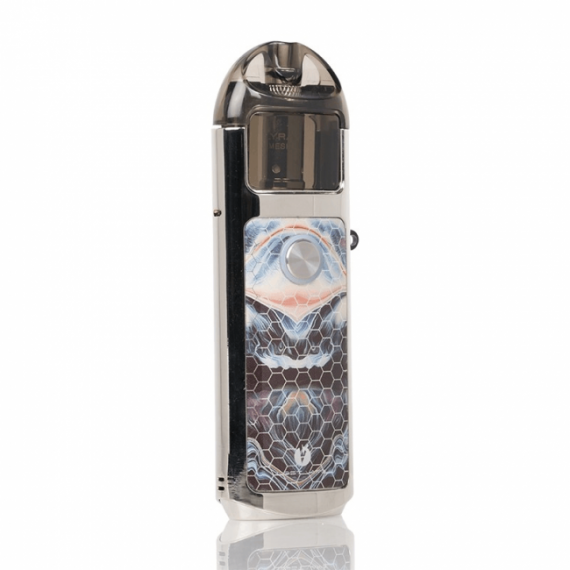 From the start, developers will immediately present seven design options. Rather than they are so confident in the demand for this new product. However, judging by the latest updates, they can be added colors look several times.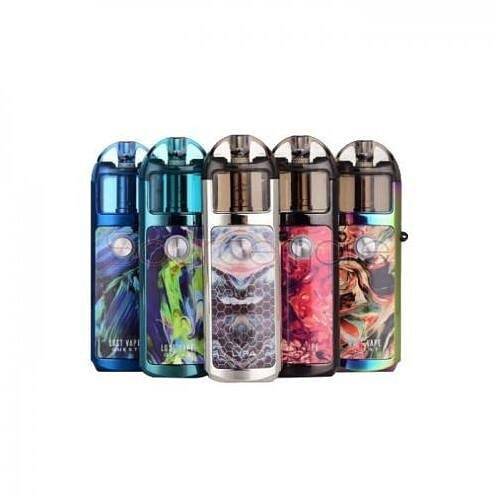 The cartridge is fixed with a magnetic connector, its capacity is average. It will refuel from the top – just remove the top and uncork the silicone plug. The filling holes are duplicated.

By the way, evaporators change in exactly the same way. Moreover, the developers proposed two types at once – the profile of their use will, as you understand, vary. Adjustment of airflow, as I understand it, is not provided.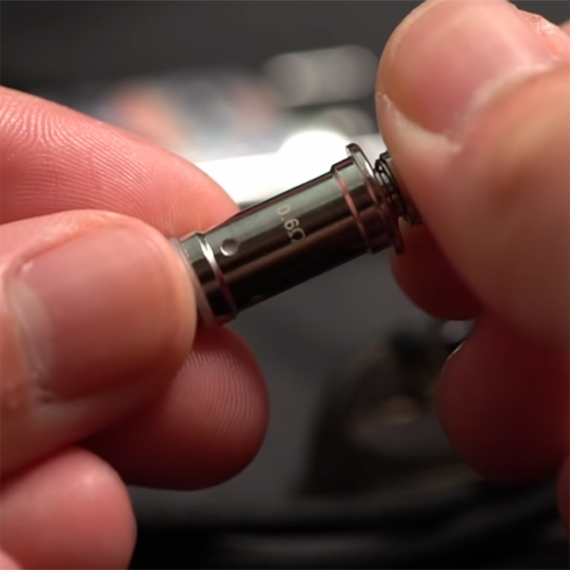 The main body let in a fairly capacious built-in battery, but the charging current of the latter is unknown, it is unlikely that its full cycle will take more than an hour. The causal connector flaunts at the bottom of the device.

The fire button is given a central place on the front panel, along the perimeter it is surrounded by an LED indicator. In addition to the main function, it is charged with switching the output voltage – in total, three modes are provided.

Ah, yes – on the sidewall there is an eyelet for attaching the lanyard, however, there is information that it will be supplied optionally.