Sixtyseven mod Neo Go – cute baby running DNA
Sixtyseven mod Neo Go – cute baby running DNA
Well, I'm proposing to end the news section for today with a novelty from Sixtyseven mod. As you remember, these guys roam along very small, but very nice devices, offering compact solutions in seemingly uncharacteristic segments for them. This new product will be released only in May, however, it has already been presented on the manufacturer's official website, so I hasten to share with you good news.
Sixtyseven mod Neo Go

Dimensions: height 61mm
Weight: unknown
Case material: aluminum frame + ultem
Power: 1 x 18350
Chipset: DNA GO
Output power: unknown
Operating mode: POWER
Supported resistance:unknown
Protection: from low / high resistance, from overheating, from short circuit, from reverse polarity, from overcharging / overdischarge
Connector type: steel 510, gold-plated pin, customizable
Screen / diagonal: no
Micro-USB port / charging: yes, charging current unknown
Color: so far only one option
Options (probable)
– Neo Go mod
– USB cable
– user manual
– warranty card
Our hero looks very nice and even cute, of course, the tiny dimensions took the lion's share of the blame.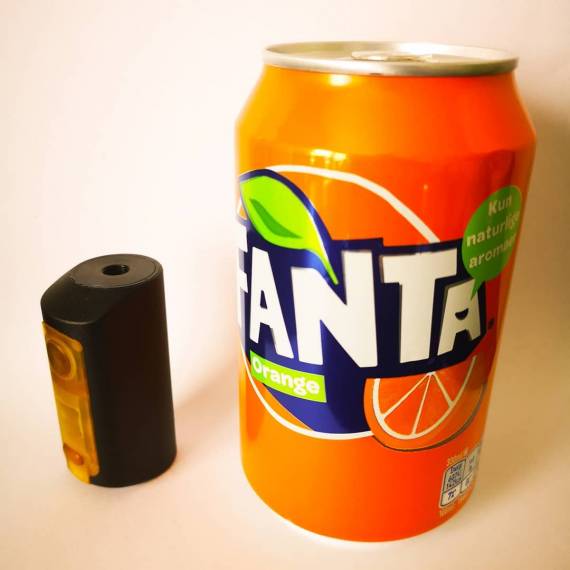 Therefore, ergonomics, and especially the stealth component, should be at a very high level. The design is not to say that is replete with decor, on the contrary it is a kind of ascetic, but at the same time personable, instance.

The landing pad is made of steel, the developers say that the stock will be up to 24mm inclusive. Therefore, we can roughly estimate the thickness of the device – it will be slightly larger than this indicator.

The control panel is hidden under ultra plastic – admittedly, it looks pretty decent. The fire button is large, slightly protruding. At the very bottom, probably, the output voltage adjustment rocker. As I understand it, there is no and will not be a display) I assume that the developers have implemented a system of LED indicators, the light of which will penetrate outward through translucent plastic.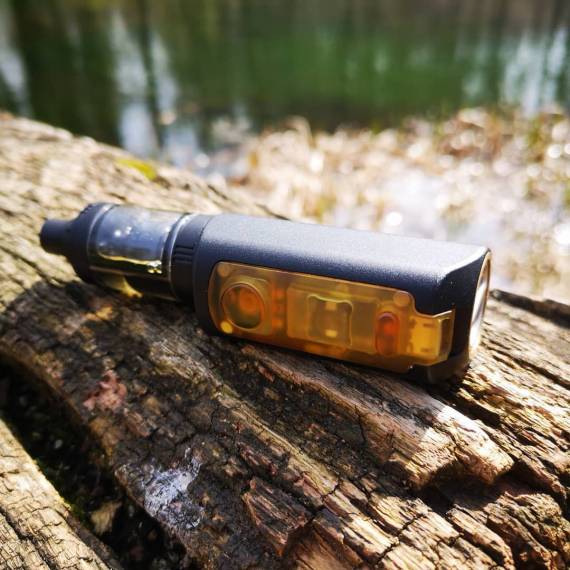 Our hero is powered by small batteries, access to the appropriate compartment is blocked by a screw-down cover with a relief key for convenience. Here we notice the connector for charging the battery using the mod.

An operating chipset from the Evolv company, already known to the public, is working inside.