Vladdin RE kit
A rather old vape stick came into my hands here. And I, hesitated, to review him or not, because everyone who could only beat him up. However, after I tried it, I decided to compose this opus, because there is something to say. I will try briefly – only the main points.
Dimensions: 112 x 19 x 11mm
Weight: 19g Case
material: aluminum alloy + plastic
Power: built-in 424mAh
Cartridge capacity: 1.5ml
Evaporator resistance: 1.2 – 1.5Ω
Output power: up to 12W
Voltage range: 3.5V
Operating mode: POWER
Protection:from low / high resistance, from overheating, from short circuit, from overcharging / overdischarging
Connector type: magnetic
Screen / diagonal: no
Micro-USB port / charging: yes, charging current 0.43A
Color: see photo below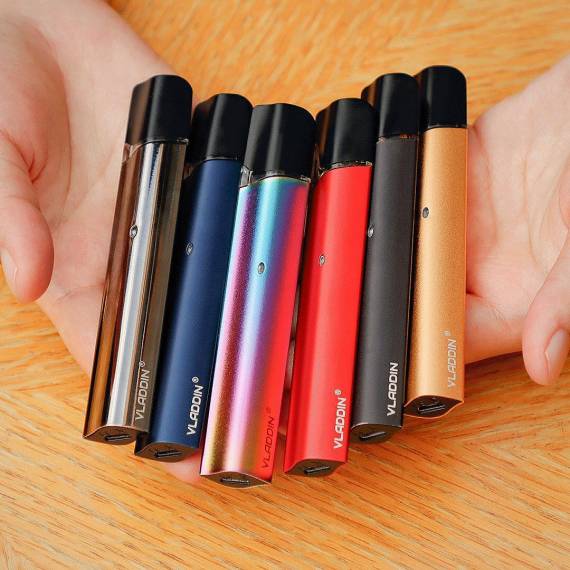 Options
– Vladdin RE mod
– replaceable cartridge (preinstalled)
– USB cable
– user manual
– warranty card I will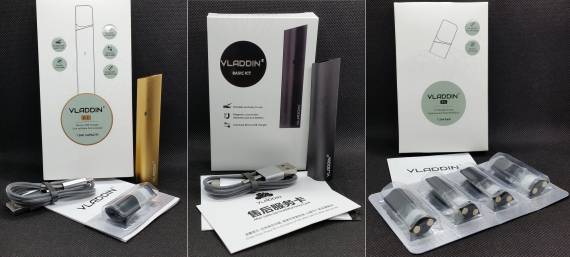 explain right away the configuration. There is a model without a cartridge and a model with one cartridge in the kit. You ask – why do we need a model without it? It's simple – the manufacturer has options for shifts already pre-charged with slurry. We will only consider a version with a refillable cartridge.

Our guest looks cool, the first feeling is that it's very nice to hold it in your hands, twist it and so on. A nice aluminum case provides structural strength, while adding almost no weight to the device. A peculiar profile – to hold comfortably, dimensions, perhaps standard for this form factor.

The cartridge is not the largest capacity, but sufficient. It will refuel from above, the holes are small but paired – with pouring from any bottle – there are no problems. It is fixed with a magnetic connector, sits securely. The mouthpiece is probably large, but you get used to it quickly. The inhalation turned out to be medium tight – more towards light.

Built-in ceramic evaporator. He gives a good taste, I was quite happy with that. Moreover, the resistance of the latter was selected perfectly – I also liked the quality and saturation of the steam. That is why I once again decided to remind you about the existence of this instance.

The main body fits the built-in battery of small capacity. However, in fact, its large capacity became a pleasant moment. It will be charged for about an hour, while soaring is possible, the causal connector has settled at the bottom of the device.
The platform with contacts is located in the back of the case, getting to it in order to get the condensate wet is quite problematic, but I almost did not observe this condensate.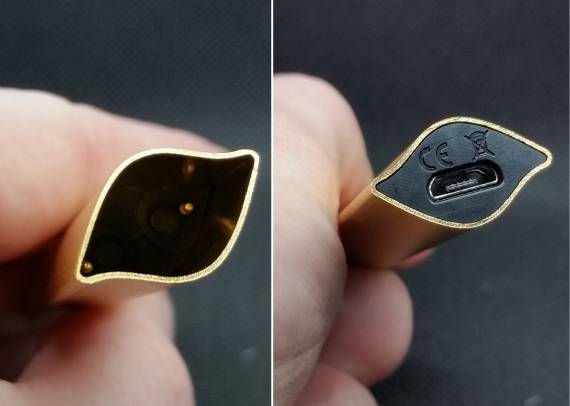 There are no buttons on the body of the device – it is activated by tightening. But they provided an LED indicator that tells you when the AIO is active, and when the battery is charging. The brightness is average – the street is controlled without problems.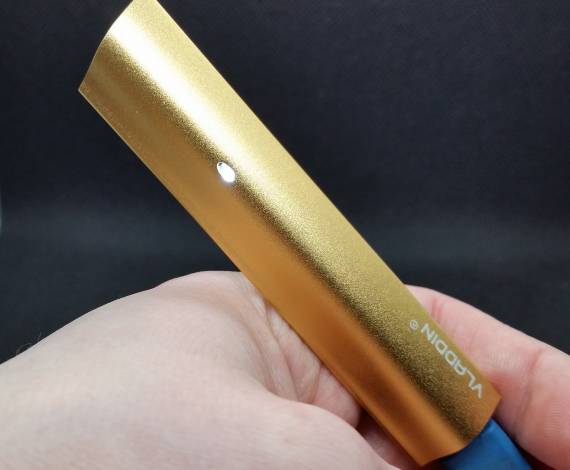 In the work he showed himself only from the best side – quick activation, operation without jambs. Even when you do not suck in, but blow out air through the cartridge, do not blunt the device – it immediately turns off. Immediately after that it is activated without problems.

Impressions of use
An excellent device for saline nicotine and appropriate snacks throughout the day. It is perfectly assembled, it is worthy in the hand, and it hides in a pocket or purse if desired. I think its only drawback is a high price tag. But I'll call compactness cherries, "long-lived" ceramic evaporators and a decent flavor.