FMCC Frozen by Hugsvape – Nearly Served Bar
FMCC Frozen by Hugsvape – Nearly Served Bar
Hugsvape can not compete with the mastodons of the market in terms of the number of products, but they still have a couple of interesting things. And the amount is perfectly compensated by the efforts of the guys to make original devices, and not thoughtlessly copy competitors. It seems to me that this goal was also pursued when creating the FMCC Frozen .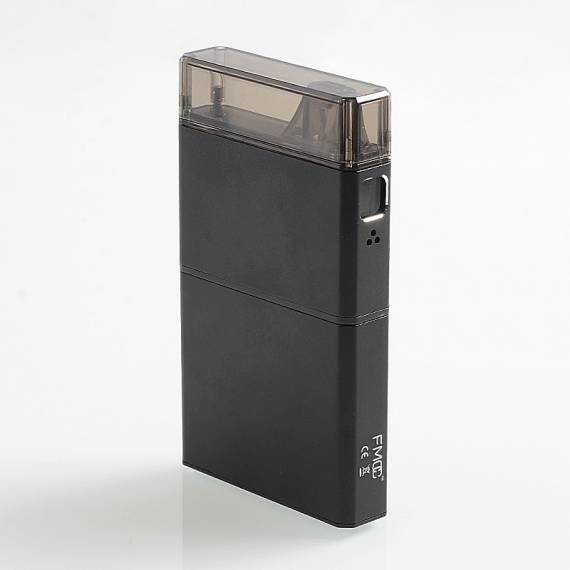 It's difficult for me to evaluate the appearance of this device. On the one hand, the novelty looks relatively fresh compared to the army of competitors. But on the other hand, this rectangular case with beveled edges does not turn its tongue to be called ergonomic. Bright colors save the situation a bit, but it's all for everybody. In short, I'm FrozenI don't like it, but in order not to find fault, I have to praise the designers for the hygienic cover 🙂

Dimensions :
Height – 98 mm.
Width – 56.5 mm.
Thickness – 15.5 mm.
Weight – 105 g.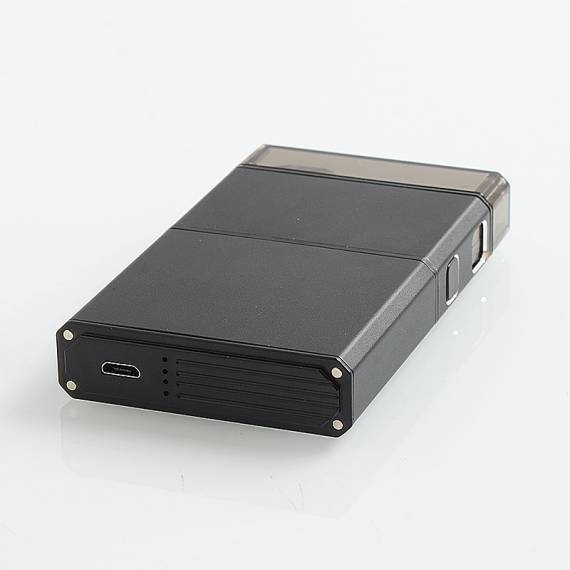 The manufacturer focuses on SDL technology. Behind the three letters is an elementary decision – to combine MTL and DL. How is this implemented? Honestly, I did not see absolutely anything innovative – the claimed effect should be achieved through a combination of an evaporator and an airflow system. How will this work in practice? No idea, but I would like to try. Can we really see the middle ground? 🙂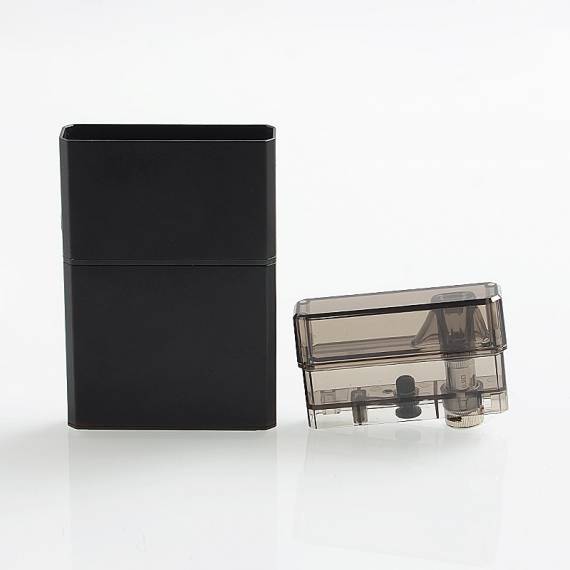 Without taking into account the declared "innovation", the novelty does not stand out in particular. Another "battery" working from a puff sensor with a whole set of protective functions – from short-circuit, overheating, overvoltage + cut-off in 8 seconds. The battery capacity is 2500 mah and we are not given other information about its capabilities. Charging takes place via micro usb, and from the controls only the cartridge eject button and LED indicator are used.

One of the main advantages I would call the "serviceability" of the atomizer block. Refillable cartridges are cool, but changing the cartridge due to the life of the built-in evaporator is expensive and not always convenient. In this case, we get a separate unit running on a proprietary evaporator X1 Mesh 0.9 ohm (12-19W). 5 ml get into the tank, which should be enough for the average user. Refill through the hole in the cartridge. Do not forget that there is an adjustable airflow system.