Aegis Solo by GeekVape is a new armored car
Aegis Solo by GeekVape is a new armored car
GeekVape definitely achieved great success in the atomizer segment, but they also have something to show in other niches. If we talk about boxing mods, then you can not ignore the Aegis line . The guys managed to make devices that practically do not have adequate competitors even in more expensive segments. And now another sequel has appeared – Aegis Solo .

If you are familiar with this line of devices, you should immediately understand that the new product is very similar to the Aegis Mini . The differences are minimal – the size, shape of the control buttons and design options. It seems that the designers had one task – to maintain the corporate appearance for further promotion due to recognition. Happened? More than!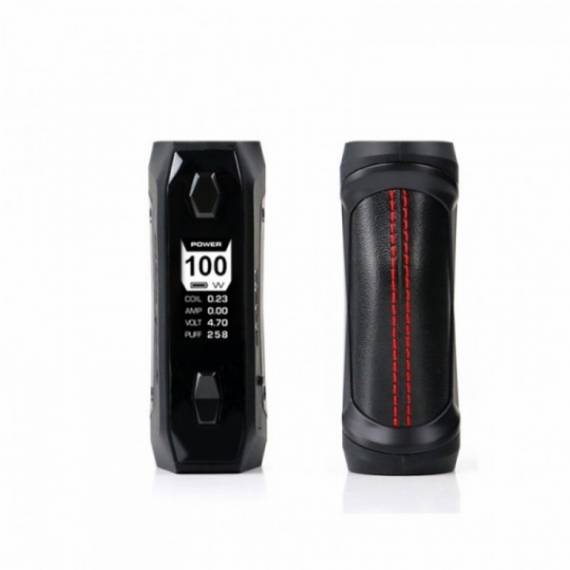 Dimensions:
Height – 86.4 mm.
Width – 41.2 mm.
Thickness – 31.5 mm.
Weight – 112.5 g.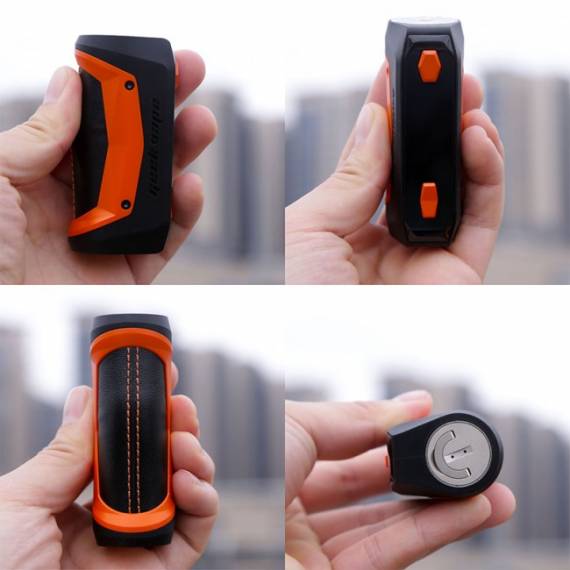 As a result, we see the same ergonomic body with familiar features. The case was not without the main chip of the line – the housing is protected from water and dust. The IP67 standard guarantees absolute protection against dust and liquid from short-term immersion to a depth of 1 m. In general, not bad. It remains to wait for new colors, as was the case with previous devices.

When discussing the performance characteristics, you can not do without mentioning the Aegis Mini . A direct comparison of these two devices directly begs and I can't draw any definite conclusion. But something tells me that the manufacturer relies on Soloand Mini will soon disappear from the shelves. Although, there are no special differences between the boxes.

The novelty differs from its predecessor by a power source – 18650 instead of a built-in 2000 mAh battery and increased power – 100W versus 80W. Replaceable battery for me is a definite advantage, but in that there will be a clear difference in power, I have big doubts. I did not find other differences. Even displaying information in the same style. Oh yes! In case this gives you something – the AS-100 board is used with a start in 0.9 seconds and a set of necessary protections.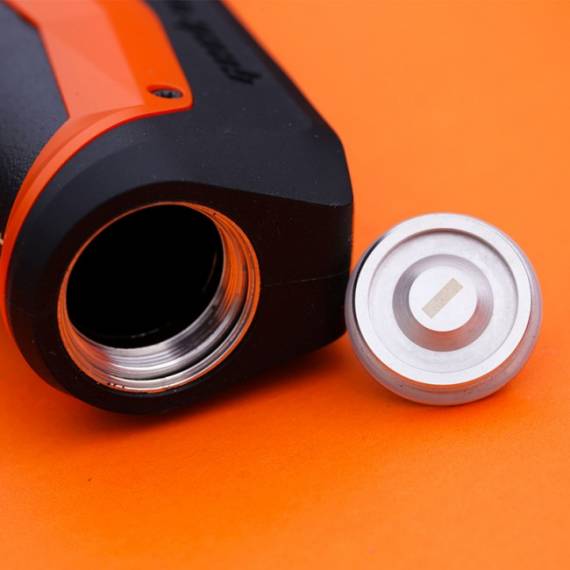 – adjustable power range – from 5 to 100W;
– the supported resistance of the atomizer is from 0.05 to 3 ohm;
– temperature limit from 200 to 600 degrees Fahrenheit (100 – 315 Celsius);
– available board operation modes – Power / VPC / TC / TCR / Bypass;
– power supply – 18650 (5V / 1.5A);
– the ability to update firmware.