New flagship for one 21 700? (EHPRO Cold Steel 100W)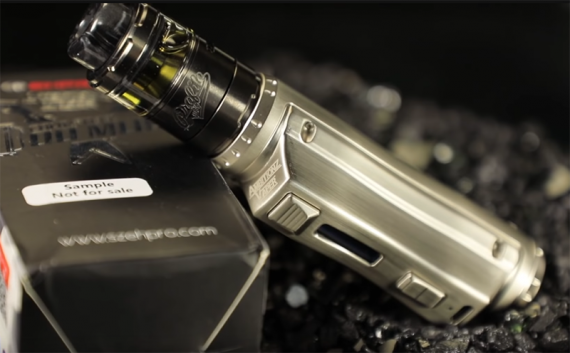 Good day to all vapers and connoisseurs of delicious electronic steam. Today I have really interesting and fresh news for you from one of the leading developers of budget devices for vapers, well, as budget ones, relatively, because there are devices much cheaper than the developers of EHPRO ask for their projects. And the whole thing is in the new mode for a single battery, the format of the factor is 21,700, well, or under 18,650 with the condition of using an adapter. The fact is that the developers kind of hinted to us about this mod a long time ago, but only today there was some information with which you and I can give an initial analysis to a device that will flood all stores in the future, and perhaps this model will be one of the most popular , we'll see. I'll say right away that while there is no official information on this device, so do not prematurely raise the "kipish" and throw managers of the company, a question like when the device will appear, or where it will be sold. Wait, the official release of this product is just around the corner. In the meantime, let's get acquainted with the information that is available today regarding the Cold Steel 100W mod.
Well, for starters, as always, we begin our acquaintance with the configuration and presentation of this device. The mod is packaged in a small cardboard box, decorated in accordance with all the requirements and rules of the regulatory authorities, with warning signs, advertising even with a verification code, and other information regarding the characteristics and features of the device. In the box, even though it is small, there are pleasant bonuses that will please all vapers. Well, an adapter for batteries is understandable, but a high-quality, durable and reliable case is a very necessary thing to carry your device. A warranty card and cable for quick recharging are also included.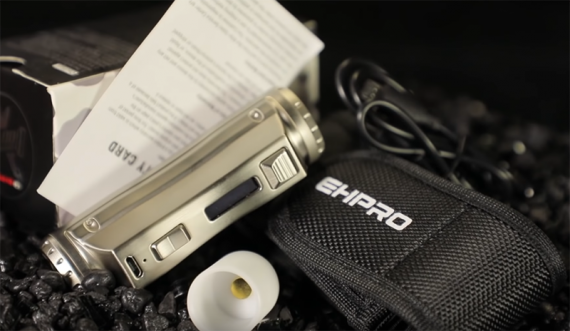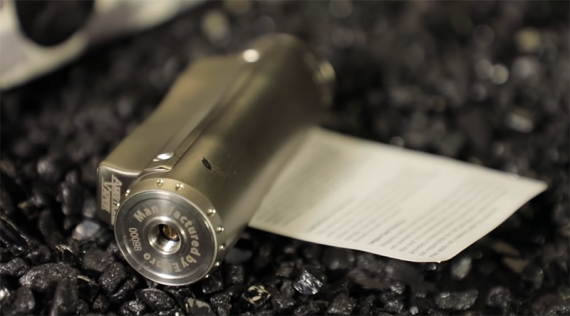 For the first time, as soon as I saw this device, for some reason I immediately remembered the box mod from Nitecore, which, although it produces flashlights, nevertheless decided to try myself in creating box mods. Although the mod only outwardly resembles a form, and of course we see a stylish, thoughtful design, fitted to modern fashion standards. Stylish steel case. The design, as it were, is divided into two parts, in one of which (round) there is a compartment for the battery, and in the other (conditionally rectangular), there is the entire filling, and the "brains" of this mod. The upper platform allows you to comfortably place atomizers up to the 25th diameter. So far, only one model is known and I haven't met other colors, perhaps in the future the company will diversify the appearance of its device.