Cthulhu Tube mod
I confess right away – I have been waiting for this meeting since the release of our guest today. Naturally, there was a certain interest in this creation, since I am an "ardent" fan of MTL, it is for him that it is primarily intended for. Plus, the fact that at the moment such solutions are already available on the market and are in decent demand only spurred me on.
Dimensions: 80/50 x 24mm
Weight: 106.5 / 75.5g Case
material: stainless steel
Power: 1 x 18650/1 x 18350
Chipset: Advanced Dual MOSFET chip
Peak current: up to 40A
Operating mode: POWER
Supported resistance: from 0.1Ω
Protection: against low / high resistance, against overheating, against short circuit, against reverse polarity
Connector type: 510, gold-plated pin
Screen / diagonal: no
Micro-USB port / charging: no
Color: see photo below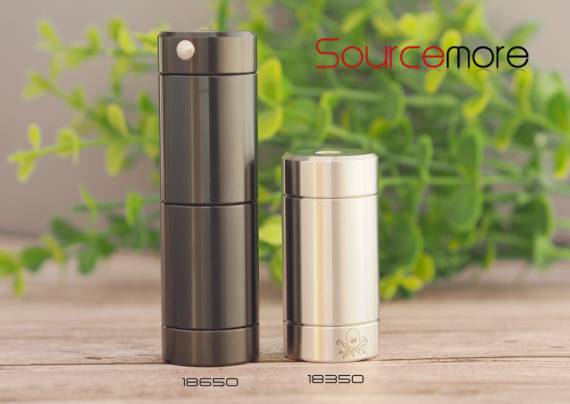 Options
– Tube mod
– bag for carry
– user guide
– information card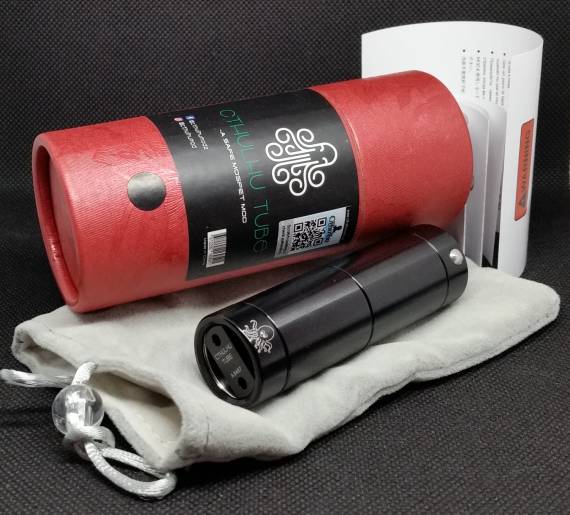 The exterior of our hero is ascetic, accurate, not a throw, but from this he was left only to gain. I believe that most minimalistic design will appeal to you – a simple metal cylinder. Unless the impression is a little spoiled by a completely stupid octopus logo. Moreover, in common with the manufacturer's logo he has only a "name" – a strange decision.

Dimensions are quite compact – even in a large state, it easily hides in my middle palm. Well, there's nothing to say about less performance – it will be hidden in the owner's hand even with a wound atomizer.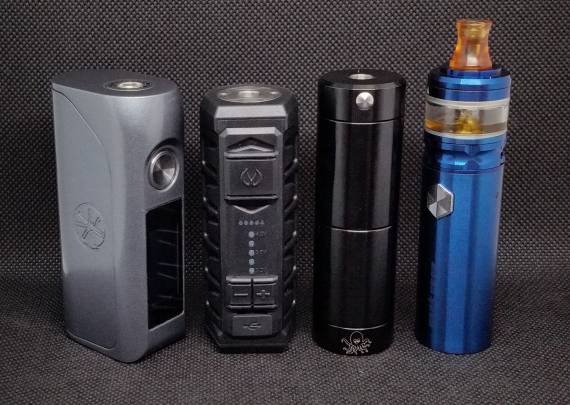 As you understand, the device is completely collapsible – there are three threads in total, they are not long, it's comfortable to get into them. The gaps are perfectly fitted, and in general the device is assembled for a strong five, almost strong – but more on that later.

We start by tradition from above. The landing site as such is absent – the atoms sit directly on the varnish, it looks reliable, but over time, I think it will not stand. The "substance" pin is rather flimsy. This is a simple gilded plate. The most interesting thing is that on the first batch of devices it sneaked down with long atomic connectors. Therefore, the developers suspended sales – and solved the problem in the most banal way. Now a silicone "washer" flaunts under it, as if springing it. On my copy, it still sold a little, but absolutely all the winding atoms after worked fine. So I will not name this problem critical, but nevertheless the sediment after the seen construct is invariably present.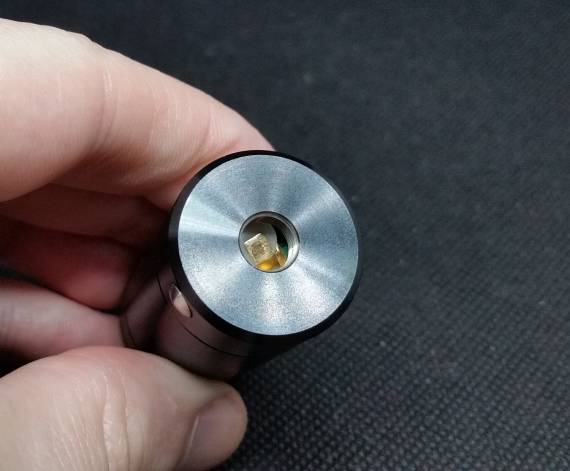 The mod is designed for landing atoms 22mm in diameter. And although the developers tried to network one roll on two chairs, making a chamfer below the site, which was supposed to smooth the impression of atoms by 24 mm, it seems to me that it did not work out. Although I will not argue – here is an amateur.

The fire button is metallic, it is convex and small. This fact is due to the construct, therefore, claims to the developers here are probably not worth making. She does not rattle, the click is pleasantly tight, the click is distinct, but quiet. The button itself is fixed on the board, it seems reliable – completely motionless.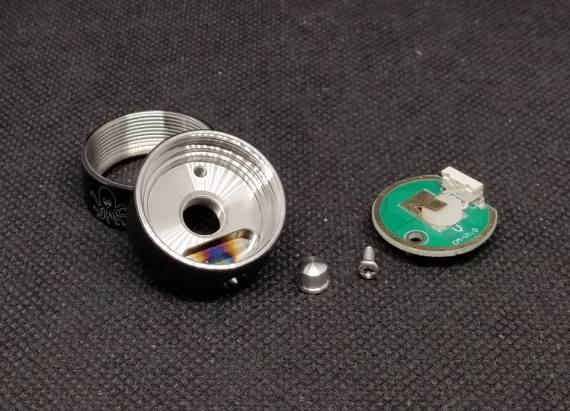 That's just the control chipset itself, by the way, on two mosfets, is fixed with just one screw. I didn't particularly like it, although when checking (disassembling, etc.) everything turned out to be much better than it seems at first glance. So I won't get out of here.