Hardess by Marvec – furs do not go out of fashion
Hardess by Marvec – furs do not go out of fashion
I would attribute Marvec to the second tier of Chinese manufacturers. At the beginning of last year, they made a real avalanche of new products. Despite the fact that most of the products were outright delirium, more or less interesting products came across. To these, I would include the recently introduced Hardess .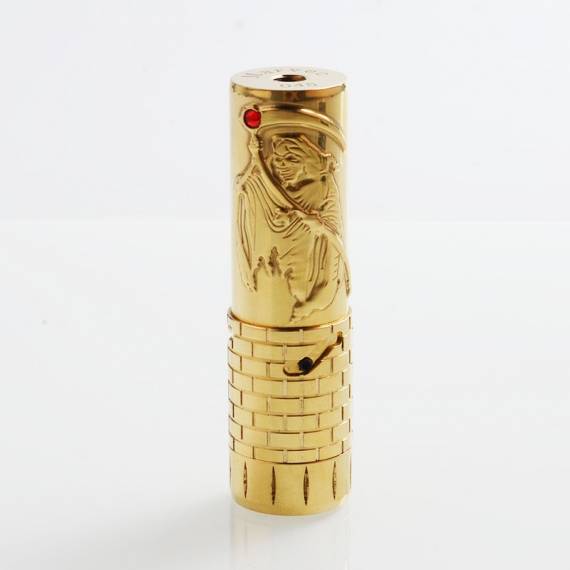 As you may have guessed, we will talk about a hybrid mechanical mode. I have no doubt about the relevance of this product. Whatever trends advance in vaping, fans of mechanics do not change their principles. Will the manufacturer succeed in convincing the vapers to give money specifically for their product (given the not very modest price tag) is another question. Well, we just see what the Chinese offer us.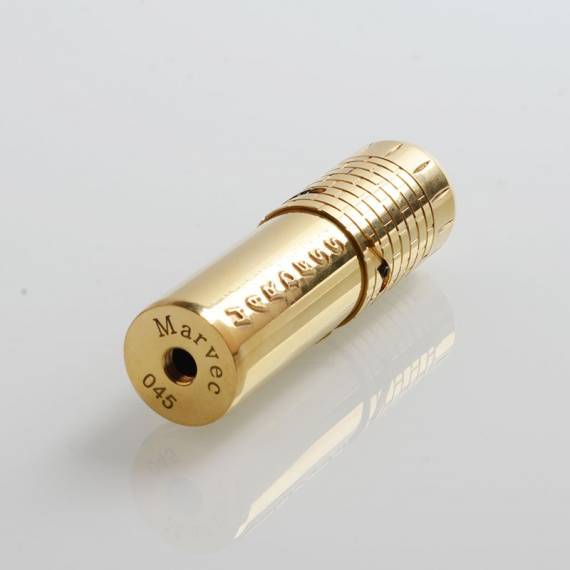 So, it's worth starting with the fact that the mod is available in only one version. It can be assumed that this is due to the desire to move this particular product. But it seems to me that the Chinese have not yet reached their hands and soon we will see other colors 🙂 In the manufacture of brass and copper were used. This is not to say that the designers were filonil. The mod turned out to be interesting and, at first glance, does not even resemble offers from other manufacturers.

Dimensions :
Height – 90 mm.
Diameter – 26 mm.
Weight – 156 g.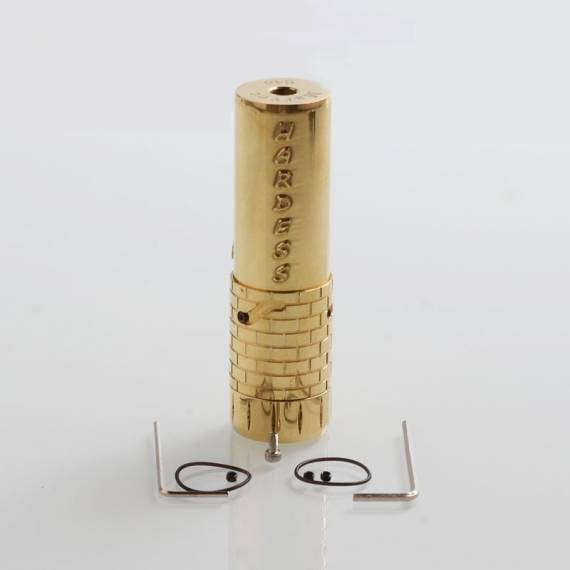 Structurally, the mod consists of three parts – the base, the overlay on the thread and the button itself. As you can see, the building is embossed and would say that everything is done quite qualitatively. The theme of "drawing" is not called universal language, but it's interesting anyway. The golden color of the case is a little annoying. A darker version would look cooler. And an atomizer would be easier to choose.

There is nothing much to say about technical specifications. The manufacturer decided not to extend to this topic and we do not even know what the button looks like in the analysis. I do not think that there is anything radically new. Attention is focused on the button lock function. Again, as implemented, no one tells us. It is logical to assume that he is responsible for all this same rotary pad.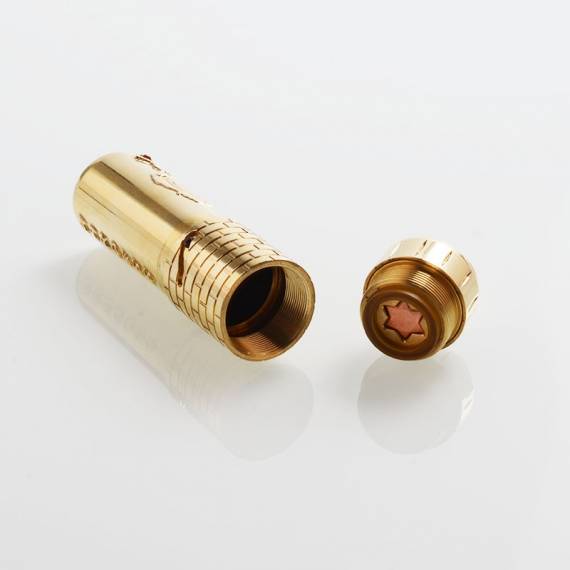 They approached the question of choosing a power source responsibly and made a universal compartment for three main formats – 18650/20700/21700. The classic 18650 works in conjunction with a complete adapter. The minimum supported resistance threshold is 0.1 ohm.