BO Infinite (Mystic Edition) by BO Vaping – do not try to surpass the French in style
BO Infinite (Mystic Edition) by BO Vaping – do not try to surpass the French in style
At the beginning of last year, information appeared on the network about a new manufacturer – BO Vaping . The company is based in France and its debut product was BO One . At that time, the niche of POD systems was just starting to spin up and many liked the device. The guys decided to remind themselves of themselves in a rather unusual way. Meet BO Infinite .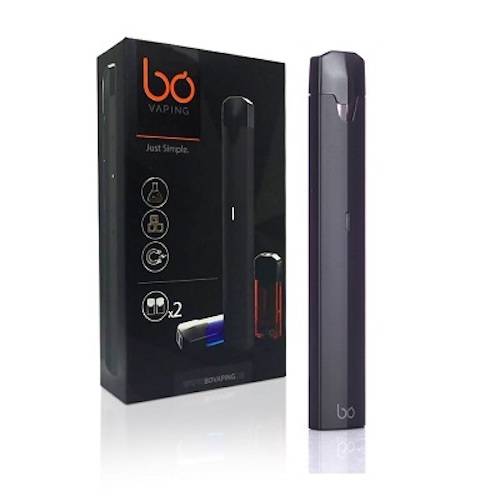 As I said, the first BO product appeared at a time when such devices were only gaining popularity. For this reason, I have no questions for designers about the already extinct form of the factor. Obviously, the guys released a tuned version of their product and do not position Infiniteas something completely new. In fact, we have the same device, but in a different cover.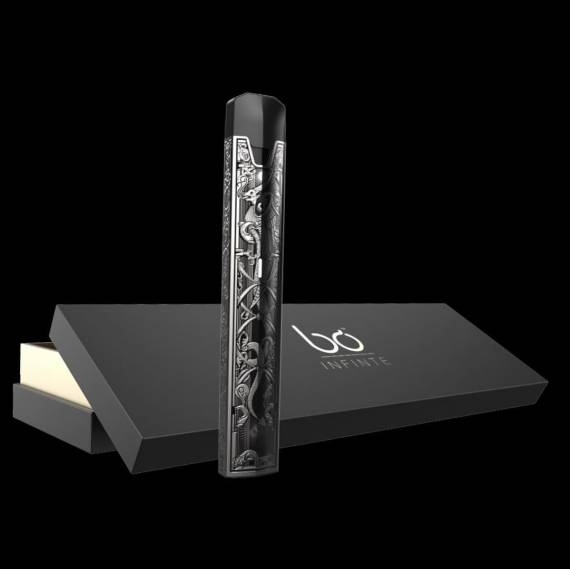 This is where the fun begins. Instead of launching new colors on sale (as other manufacturers do), designers got confused and made a thematic device. As stated in the description, motives from myths and legends were used (which are not specified). The whole body is engraved with a bunch of elements. The central figure is a dragon / snake / monster.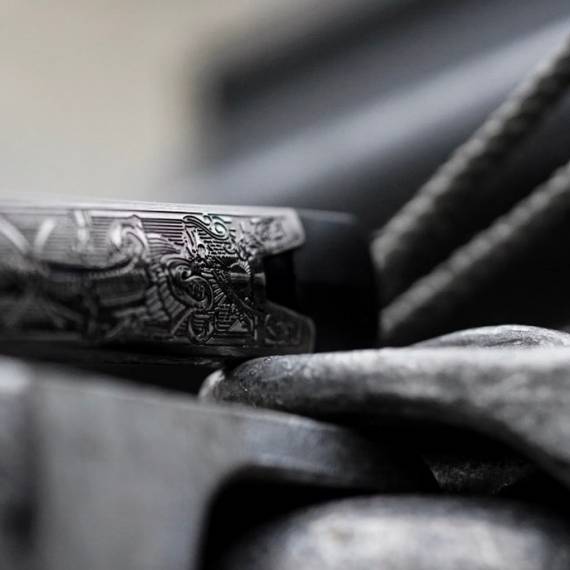 As for me, the stock version can not be compared with the new product. Everything looks very stylish and I have no doubt that there are buyers. To be honest, for the first time in a long time I wanted to twist some device in my hands. I am sure that tactfully this little thing feels just fine. Yes, and in the quality of manufacture I have no particular doubts.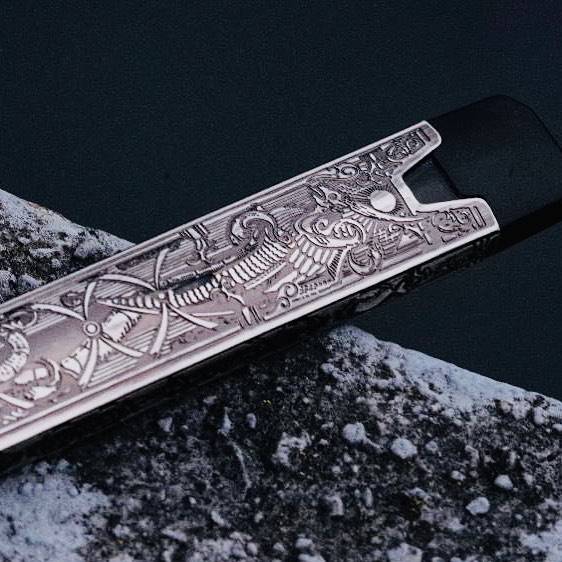 As for the technical component, Alexey spoke about this in detail in his review . In short, we are dealing with a standard POD device. The 350 mah battery is controlled by a simple board. Activation by puff sensor, and communication with the user is due to the LED indicator. The main drawback for me is not charging via micro usb, but through special contacts.

Five liquid lines available – Tobacco, Sweet & Drink , Mint , Ice Fruit , Cream . In total, I counted fifteen different tastes. The strength of nicotine is 0.8.16 mg.