ATVS Selene Pod System Kit – unpretentious
ATVS Selene Pod System Kit – unpretentious
Well, I propose to finish with a simple vape stick from ATVS. As you remember, they took a very quick start and riveted several devices once. And at the moment they still have as many devices in development. Let all of them have a "lower" starting segment, but the initiative is very pleasant. Here is just one snag – for some reason, the products of this manufacturer are not particularly presented on the usual online sites. Perhaps they are more focused on the domestic market.
ATVS Selene Pod System Kit

Dimensions: 100 x 19 x 11mm
Weight: unknown
Case material: metal + plastic
Power: built-in 300mAh
Cartridge capacity: 1ml
Evaporator resistance: unknown
Output power: 10 – 12W
Operating mode: POWER
Protection: against low / high resistance, from overheating, from short circuit, from overcharge / overdischarge
Connector type: magnetic
Screen / diagonal: no
Micro-USB port / charging: yes , a full charge cycle of about 50 minutes
Color: see photo below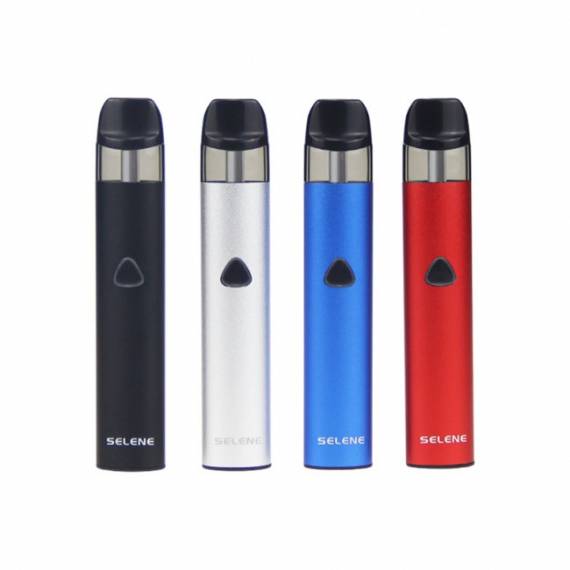 Package
Contents – Selene Pod
– replaceable cartridge (preinstalled)
– USB cable
– user manual
There is nothing unusual in the appearance of our hero – this is the most standard vape stick. The decor is zero and it is encouraging. Maybe the dimensions are slightly smaller than usual, and that's all, perhaps.

From the start, developers are not sawing so many choices – only a standard set.

A replaceable cartridge of a very small capacity, probably it will refuel from the bottom. The built-in evaporator on ceramics, which means it will live a little longer than the usual analogue. This entire structure is fixed by tradition with a magnetic connector.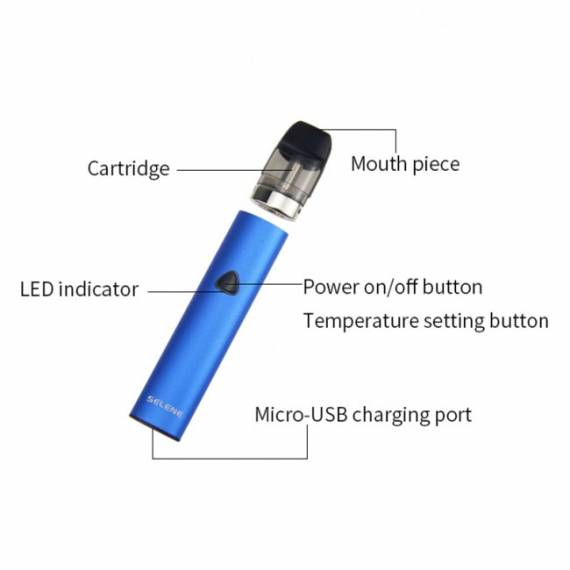 The main body hid a completely dead battery built-in battery. she is destined to charge a little less than an hour. The connector for these purposes settled at the bottom of the device.

The fire button is not the largest, it is surrounded by a traditional LED indicator. The latter, like a fortuneteller, will predict you the voltage of the built-in battery melting right before your eyes.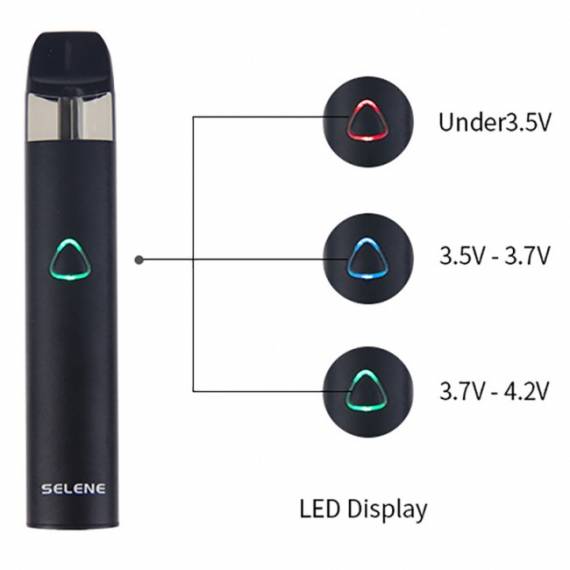 This novelty turned out to be so completely uninteresting. Only the price tag saves her, but I note that there is no additional cartridge in the kit.
Price $ 10