IPV Revo kit – second in a row autoskvonker
IPV Revo kit – second in a row autoskvonker
The first day without a new AIO (the articles of my colleagues do not count) – the tremor in my hands has not passed yet, my mind is clouded, but the coming weekend, I think, will definitely bring me into shape.
Today we have announced heavy, and even very "smart" artillery. Again on the front pages is a new product from IPV. And although they offer revolutionary autosquonker technology, we have already seen this. As you recall, the manufacturers of this too smart chipset, YiHi, introduced it.
IPV Revo kit

Dimensions: 93 x 47.2mm
Weight: unknown
Case material: zinc alloy + plastic (probably)
Power supply: 2 x 18650
Chipset: YiHi SX605E
Output power: 5 – 200W
Voltage range: 1.0 – 7.0V
Operating mode: POWER, TC (NI200, SS, TI), TCR
Temperature range: 200 ℉ – 600 ℉ / 100 ℃ – 315 ℃
Supported resistance: 0.15 – 3.0Ω / TC 0.05 – 1.5Ω
Protection : low / high resistance, overheating, short circuit, reverse polarity, overcharge / overdischarge
Connector type: steel 510, gold-plated pin, spring-loaded
Screen / diagonal: yes, color, HD
Micro-USB port / charge: yes, charging current 2A
Update / firmware: yes
Color: see photo below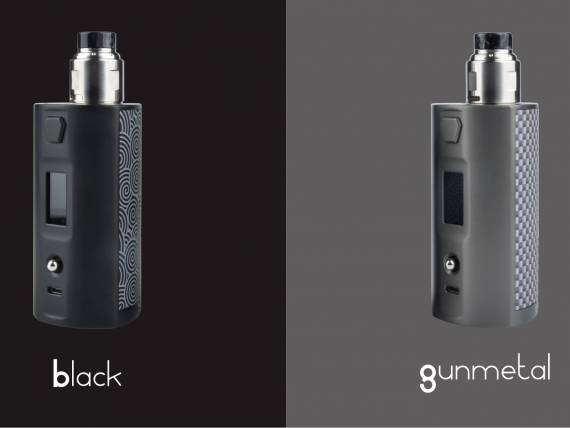 Finder BF RDA
Case material: stainless steel
Atomizer type : RDA
Capacity: small
Diameter: 24mm
Height: 35mm with drip tip
Connector: 510, gold-plated pin
Weight: unknown
Color: see photo below
Options
– Revo mod
– additional liquid reservoir
– Finder BF RDA
– screwdriver key
– 2pcs spirals
– cotton
– spare origins
– spare screws
– USB cable
– user manual
– warranty card

Let's quickly go through the drip, because detailed information is simply not available. Dripe type 810th, adjustable shoe.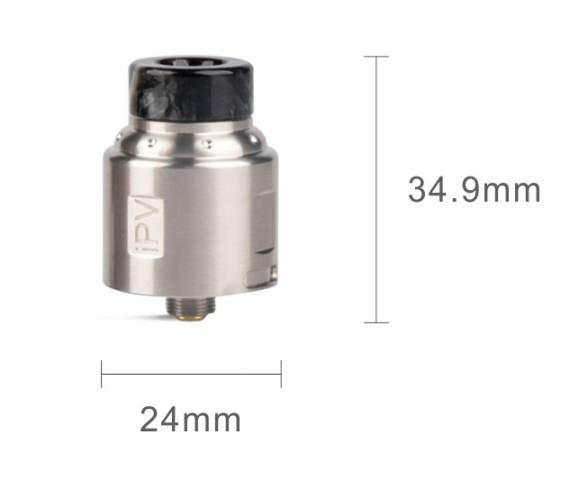 The deck is designed for two spirals, the fixation of the latter is correct. Blowing the bottom, nozzles are located under each of the future spirals.

Boxing mod looks pretty decent – neatly without frills in the decor. The form factor is quite specific, so in order to evaluate ergonomics, it's better to feel it in reality. With the colors so far poor.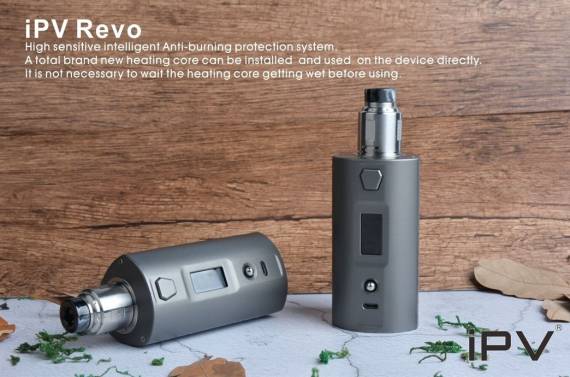 Steel landing pad, maximum capabilities unknown. One can estimate that they will be very, very decent.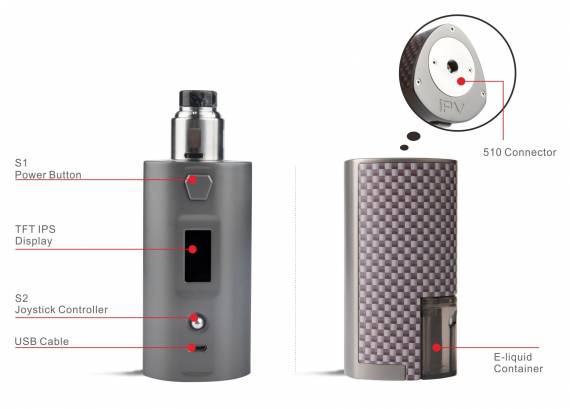 The control panel is "cozy", at least a little "scattered". The fire button is large and convex; its location seems to promise only pluses in the piggy bank of ergonomics. The display is small, color, moreover, high resolution.

A little lower, the joystick control that has become traditional for such a control chipset. And at the very base is a connector for updating software and charging batteries with decent current.

On the opposite side, a reservoir for liquid settled, it is most likely fixed by latches, the capacity remained unknown. However, it's not worth it, especially, to deceive ourselves. Like the pioneer, our hero is endowed with the autosquonker function – ESS.