Rincoe Ceto SE Pod Kit
We continue to delve into the assortment variety of Rincoe. These guys like me for their quality and approach to business – they don't grab stars from the sky, they just do their job with dignity. Especially after they have abandoned the "plastic" products and switched to more "reliable" materials, I mean the case material.
Dimensions: 108.5 x 24.5 x 2mm
Weight: 70g
Case material: zinc alloy + plastic
Power: built-in 650mAh
Cartridge capacity: 2ml
Evaporator resistance: 1.3Ω
Voltage range: 3.4V
Operating mode: POWER
Protection:from low / high resistance, from overheating, from short circuit, from overcharge / overdischarge
Connector type: magnetic
Screen / diagonal: no
Micro-USB port / charging: yes, charging current 0.43A
Color: see photo below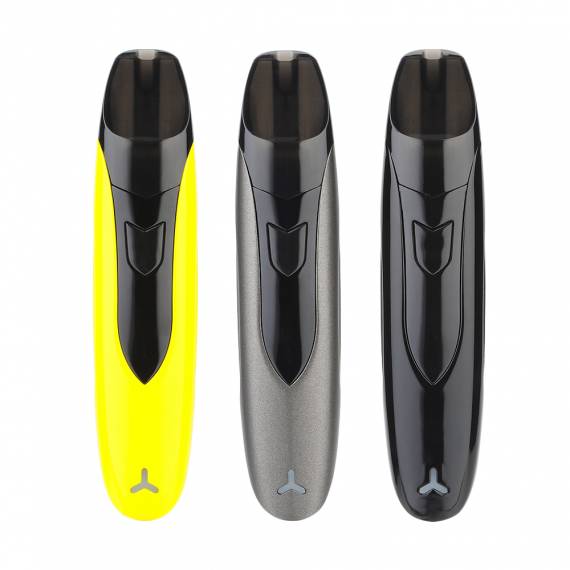 Options
– Ceto SE mod
– interchangeable cartridge (preinstalled)
– USB cable
– user manual
– warranty card

Our guest's exterior is pretty neat and a little artsy, but recognizable. This is far from a strictly designed device, but this can be suitable for an office employee or, for example, for a representative of modern youth.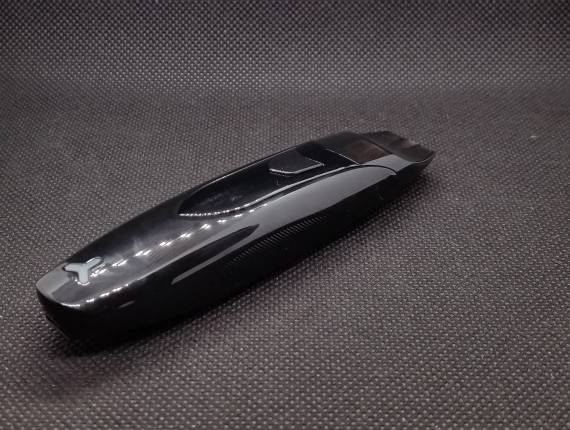 Dimensions are average, in the palm of your hand this certainly will not hide, but in any pocket or purse with great pleasure. The case is made of metal, which on the one hand adds solidity, and on the other hand weight. Ergonomics is quite decent – everything is in its place, and even corrugation on the sides is available for better retention. However, due to the glossy finish, the soiled is increased.

The mouthpiece of the replaceable cartridge has a pleasant shape – it is comfortable to swallow it from either side. He was not seen in the liquid / condensate drinking of the host and this is good. Built-in vaporizer on familiar cotton.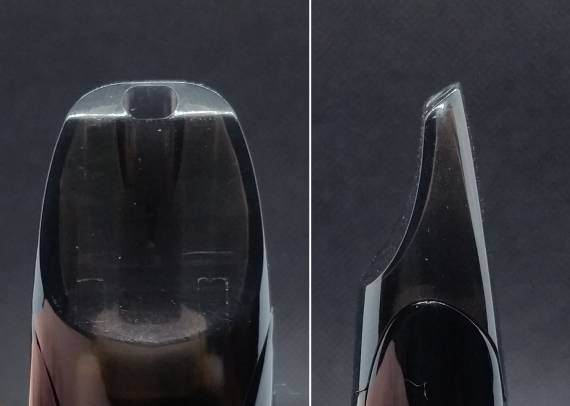 The capacity should be called standard, it is refueled on the side. Silicone plug with a strap, can be removed without problems. Under it, a medium-sized filling hole, does not need duplication. The cartridge is fixed by a magnetic connector and sits securely.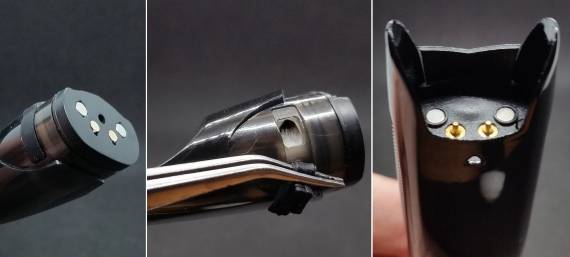 The main body is rich in fire buttons, it is of decent size – it's convenient to use it. The move is a little pleasant, the click is clear and somewhat loud. In addition to its main function, it can turn the device on and off, and unfortunately, it cannot afford to change the output voltage.

The built-in battery is perhaps normal for such capacity sizes. However, it will take more than an hour and a half to charge, fortunately it is not forbidden to soar during this process. The connector for these purposes, the developers placed on the gallery. On the front side there is a kind of LED indicator. The light is dim, but quite sufficient. And there are only two "modes" – it turns red if the battery charge level is below 30%.

I will call the flavor average, which is quite acceptable for this segment. This is clearly not a tasteful AIO, which puts all the ingredients on the shelves, and I must admit the latter are extremely rare, at least to me. To summarize – a normal, almost average or average level. At the same time, the inhalation is unregulated – medium in terms of tightness, but with a bias towards MTL – there is no way to drag directly into the lungs.
Impressions
A strong middle peasant who performed perfectly, and looks original. Comfortable, small – in general, everything is with him. Here are just a few depressing lack of a spare cartridge, because the cotton design makes it a fairly short existence. I can name the most outstanding advantages of the price, but adjusted for the above, and the quality of performance.