MONQ – disposable electronic cigarettes for quick stress relief
MONQ – disposable electronic cigarettes for quick stress relief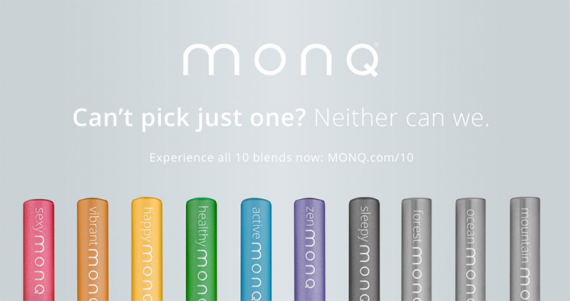 Good day, dear vapers and connoisseurs of delicious electronic steam. Today we have such a small reviewer, electronic cigarettes, which in fact are such, but in fact it is far from ideal electronic cigarettes, it's not even a box mod paired with an atomizer, but a regular "electronic stick" that even the tongue does not rotate call an electronic cigarette. Perhaps when electronic cigarettes first appeared and the first e-gosh were then in trend, then you could equate MONQ with an electronic cigarette, and today, a real vaper who considers himself a pro in this matter will surely pass by these small, disposable devices with different tastes. Some also call it a set of flavored soothing sticks. Here is how the manufacturer presents it to us:"MONQ provides a dose of peace of mind to anyone with anxiety and anxiety. Each electronic cigarette contains a mixture of three plant extracts designed for individual aromatherapy. Electronic cigarettes are portable, easy to use and last a long time. If you need or need a quick dose to relieve stress every day, try the MONQ Essential Oil Electronic Cigarette. "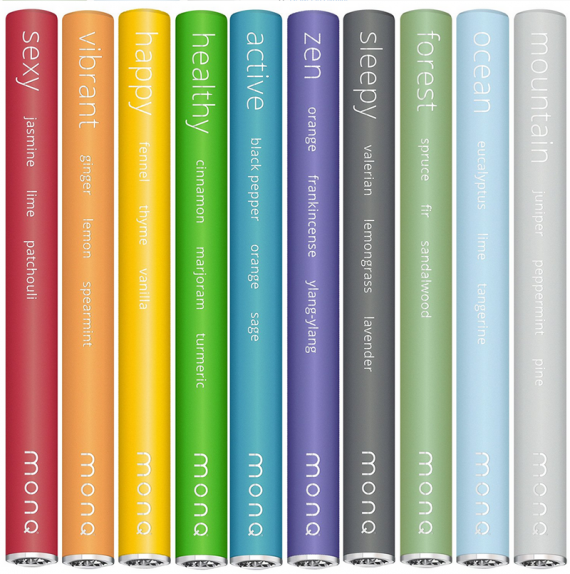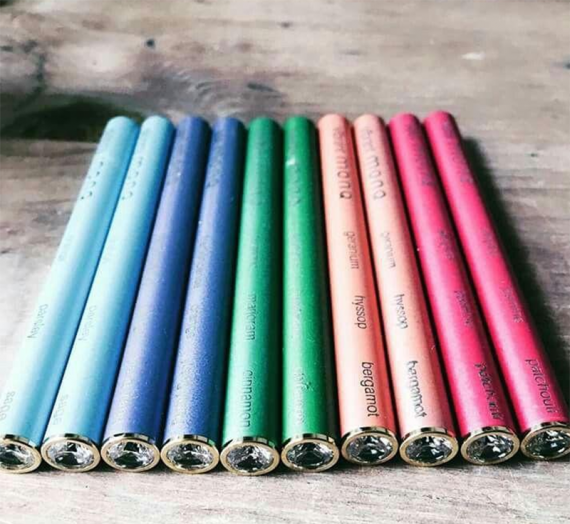 Well, for starters, let's look at the product presentation. A complete set, which includes 10 electronic cigarettes, is packed in a small box of white color with the manufacturer's logo on the lid. The lid itself is hinged on magnets, opening the lid you will immediately be greeted by instructions with which it will be easy to figure out how to use these small electronic cigarettes. Then you will see 10 white tubes, on each of which are written the names of the electronic cigarette itself. The tubes are securely packed and you should not be afraid that something will happen with electronic cigarettes. That's basically all that is associated with a complete set, you just get 10 small electronic cigarettes packed in tubes and a box.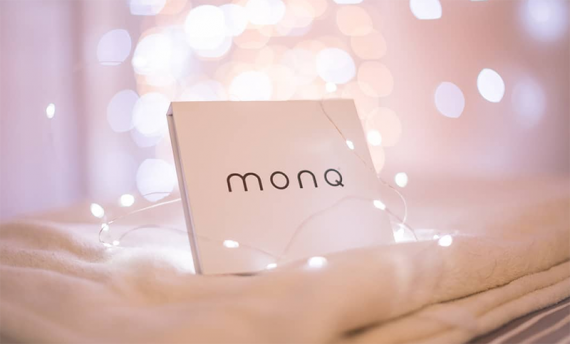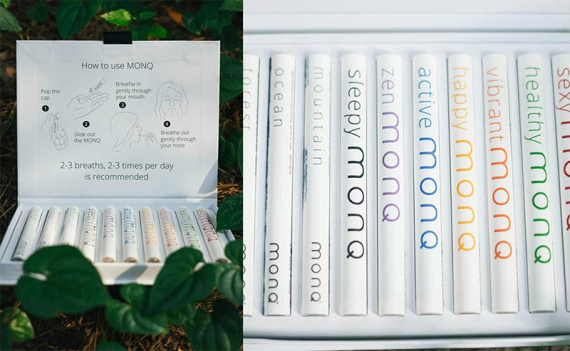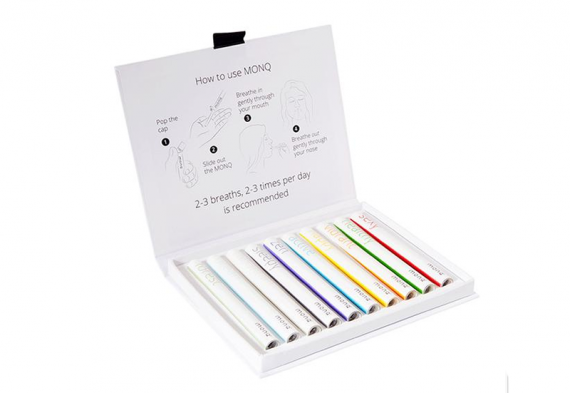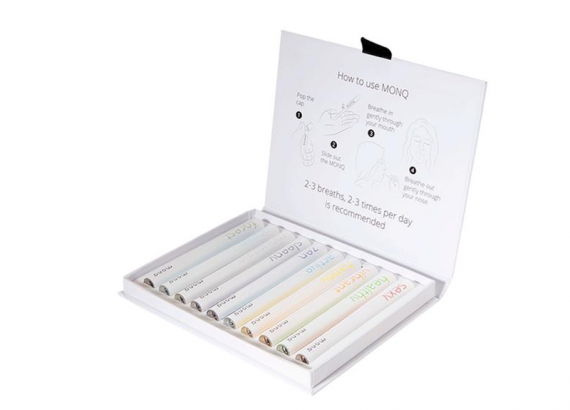 What can I say about appearance? The size of MONQ is about the same as most vape foams, the main difference being that it is a perfect cylinder. It looks and feels like an upscale device due to its superior build quality and artificial gemstone on the base that lights up when you inhale. Each electronic cigarette is different in color, also the names and main components that are included in each individual taste are written on it. Each electronic cigarette is based on at least three components that are completely different, and the names of electronic cigarettes are not in vain.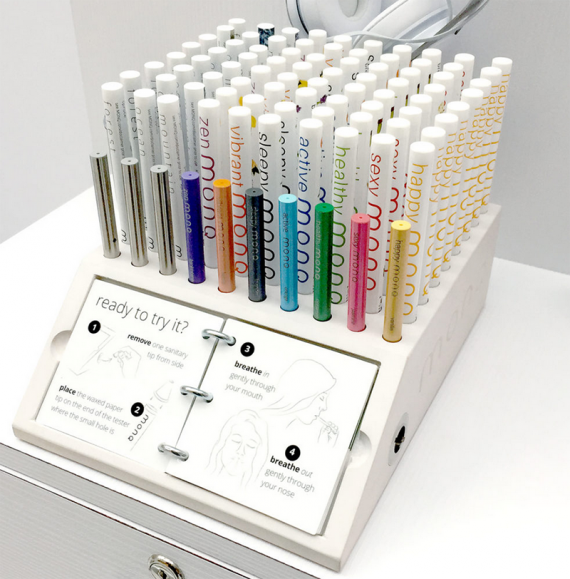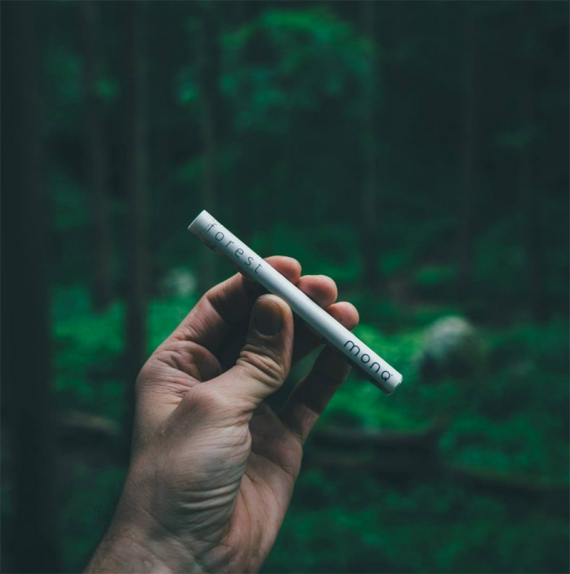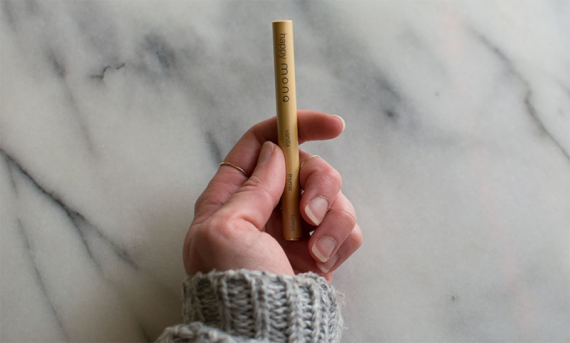 Unfortunately, I could not find such indicators as the device's output power, or the resistance of the installed vaporizer, this is probably not so important, because these are still disposable electronic cigarettes, and only for the sake of interest it is unlikely that someone will dig into them, disassembling them in detail. I think you shouldn't list the number of tastes, those who are interested in these things can find out everything on the manufacturer's official website. I can only say that such a set of 10 disposable electronic cigarettes costs about 20 Euros. That's all for me.