Four / Ten RDA from the famous company VAPJOY.
Four / Ten RDA from the famous company VAPJOY. Let's see what happened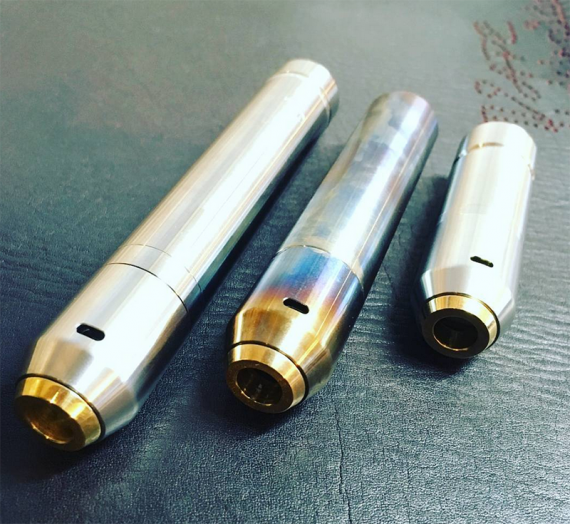 Good day, dear vapers and connoisseurs of delicious electronic steam. I would like to dilute the everyday sea of ​​vaping sub-systems with something familiar and familiar to experienced vapers who are not used to holding low-performance devices in their hands that are designed only to quickly saturate their body with delicious steam. Still, there remains a category of vapers for whom box mods, mods and atomizers mean much more than "modern e-gosh". And just today I came across a very interesting model of a drip atomizer that will allow you to plunge back into familiar and familiar devices and remember what real atomizers are like. So, we are visiting a company known to a wide range of vapers company called VAPJOY, we have repeatedly introduced you to various products coming out from under the machines of this company and now once again I suggest you get acquainted, now with a representative of the drip category, an atomizer called Four / Ten RDA.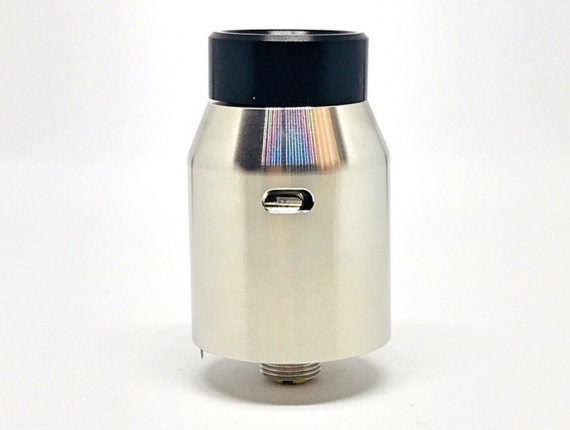 Well, for starters, I suggest that you take a look at the presentation, or rather, the packaging of the atmosphere and what is in it. Well what can I say, the atomizer itself is packaged in a small leather bag, without any identification marks, logos and other information that is often found on packages of Chinese goods. Yes, you can also use this packaging, like a special case for storing an atomizer, or for transportation at a time when you have another model of atomizer wound on your favorite mod. Inside the leather package you will find the drip atomizer itself and a small bag with additional tools and spare parts for maintenance, among which you will find both a screwdriver and screws and spare o-rings and even a spare pin connector for the atomizer.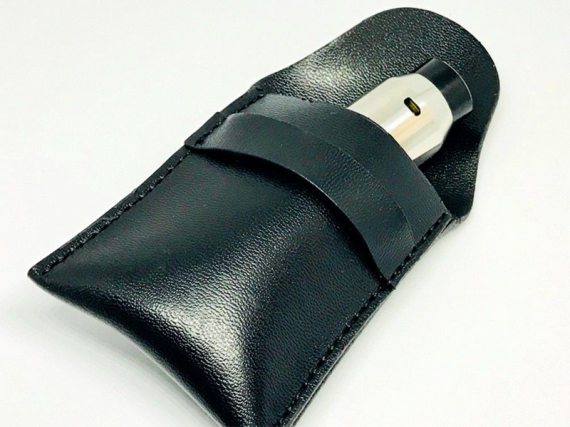 If you are looking for an extravagant design, exquisite engravings and other decoration of the external design, then you can immediately pass by this model, because here you will not find anything like this. I would even say that the atomizer is designed in a minimalist style and maybe even devoid of design ideas, if you do not take into account the upper part of the atomizer. The usual stainless steel case with air vents is all that is needed for a productive atomizer. At the very bottom, on the serviced site, around the 510th connector, there are several engravings with a reminder of the manufacturer's company, serial number and other information, but this does not affect the design, at the moment I met only stainless steel versions, about other colors nothing is known yet. The diameter of the model is 22mm, and the height is about 38mm.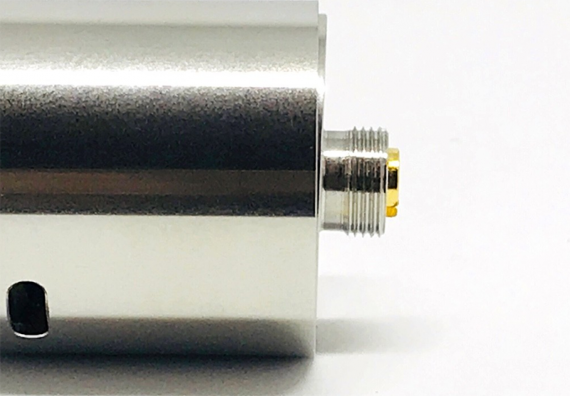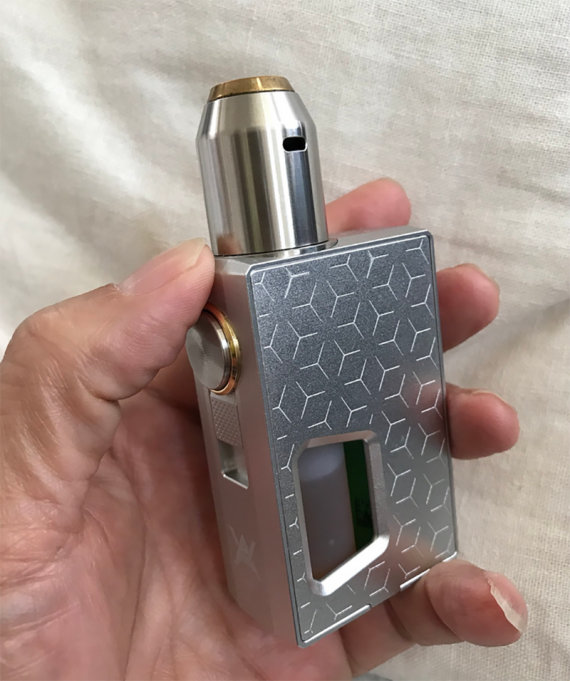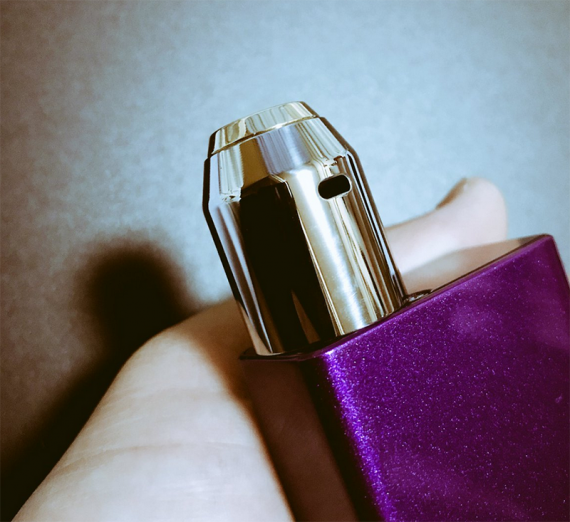 Well, it remains to say a few words about the performance of this atomizer. First of all, it is worth saying that this drip is designed only for one spiral, for a drip atomizer it is not even bad if you focus on taste, or rather expect something more than just huge clouds of steam. Opposite each other, in the center are tall and wide racks, in which there are blow holes on both sides, the spiral is blown evenly on both sides. The legs of the spirals are fixed by tightening the screws laterally, the bath is not very deep, so you will have to constantly refill the atomizer with liquid. Well, here, perhaps, all the features of this model. To date, you will have to pay about $ 50 for such an atomizer .