Squid Industries SQUAD 3-in-1 Pod System
Squid Industries SQUAD 3-in-1 Pod System – service, disposable and replaceable evaporators
The fortieth day of our marathon is behind. Probably, to say something is unnecessary – we hold on to cucumbers, even the summer heat cannot break us. The finish line is just around the corner, but so far we should not think about it.
Today we are waiting for a rather exciting novelty from the company Squid Industries. You will say that this brand is not compatible with the concept of AIO, I would also put it that way – after all, these guys rivet the "peasant" powerful boxing mods, and exhilarating brutality. However, even these succumbed to the general trend, and washed down the set all in one, or rather three in one.
Squid Industries SQUAD 3-in-1 Pod System

Dimensions: 86 x 45.5 x 20.5mm
Weight: unknown
Case Material: Zinc Alloy + Plastic
Power: Built-in 950mAh
Cartridge capacity: 2ml
Evaporator resistance: 0.6Ω / disposable atomizers / serviced atomizer
Output power: 5 – 30W
Operating mode: POWER, TC
Protection: against low / high resistance, from overheating, from short circuit, from overcharge / overdischarge
Connector type: 510 (probably)
Screen / diagonal: yes
Micro-USB port / charging: yes, charging current is unknown
Color: see photo below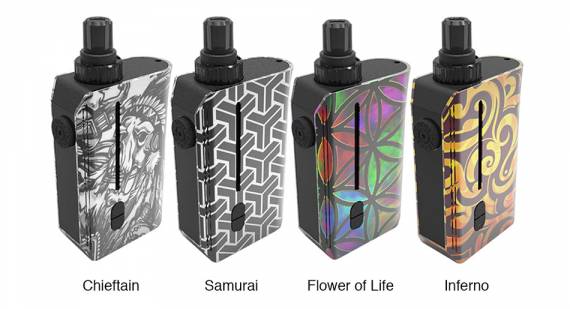 Options
– SQUAD 3-in-1 Pod System
– replaceable cartridge (preinstalled)
– replaceable evaporator 0.6Ω (preinstalled)
– USB cable
– user manual
– warranty card
The appearance of our hero is pretty standard for its design. This is a rectangular box, small in size – a certain stealth is guaranteed, there are anatomical notches for convenience.

The whole load in terms of decor was assumed by the colors. And although the prints are all quite catchy, a couple of classic designs nevertheless squandered into this series.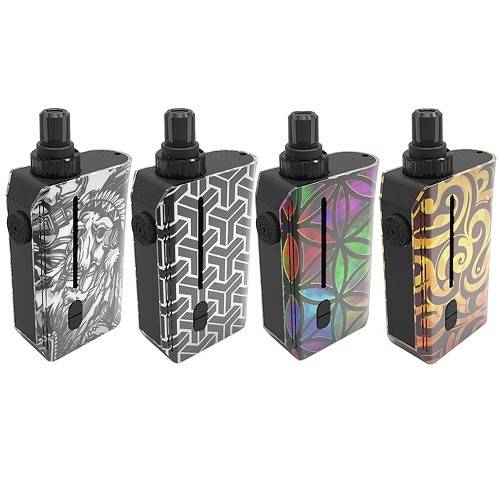 As replaceable cartridges, or better atomizers, there are already three types. The first of these is disposables – unfortunately, they were not shown to us.

The second type is an instance with a serviced base. The latter looks pretty standard – no more decent photos were found.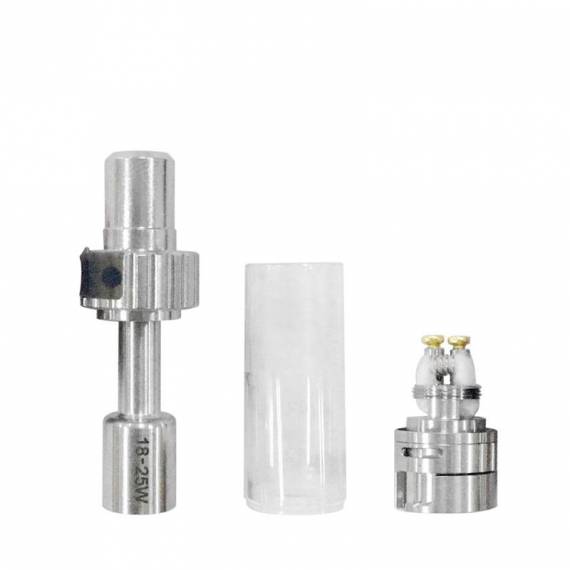 The tritium species (only it appears in the box – the rest are purchased separately) uses interchangeable evaporators on the grid. By the way, the last two species are refilled from above – the hole is covered with a silicone plug. There is information that for all types of connector the usual 510th, but it is hard to believe in this.

The main body hides inside a built-in battery of medium capacity. Charging current is unknown, the causal connector settled at the bottom of the device.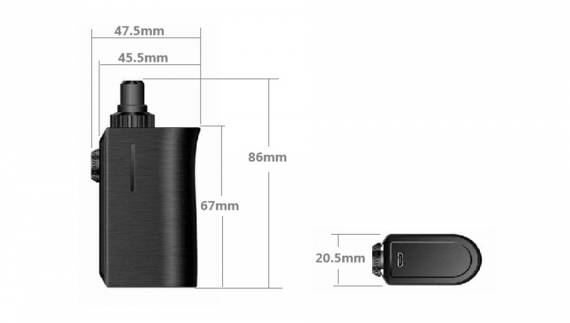 The control panel here is full. The fire button is large rounded, an LED indicator is built into it. Below is a small display. Do not pay attention to the control buttons in the photo below – on the release version they are not – apparently it was a design option.

In fact, they settled on the side. There is a slot for fluid control in the cartridge.

The functionality for this segment is pretty good – varivatt and thermal control.