Coil Gear Sultan X RTA – a tale about how Zeus Sultan became
Coil Gear Sultan X RTA – a tale about how Zeus Sultan became
Today for fun we will have an unusual guest – the twin brother of one very popular and, of course, familiar to you instance. As you probably guessed correctly, we will talk about a relative of the extreme flagship of the GeekVape company – Zeus X RTA .
Coil Gear Sultan X RTA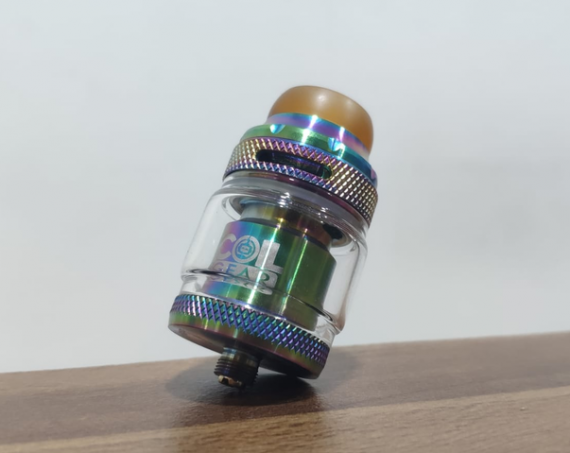 In general, this article should have ended. After all, our newly made tank is almost a complete copy of the forefather. But we are not like that. We'll go over at least the tops.
In general, such trends are quite rare. I mean full copies of the products of famous brands, only named differently. And even then in the title there is naturally a "link" to the original in this case in the form of adding the letter "X". Then, as complete clones, both by construct and by name, a dime a dozen. As you know, in the latter case, this was done only so that a user looking for a new product would invariably stumble upon more affordable clones. We will not judge the manufacturer – however, to call such behavior ethical, of course, the language does not turn.
Case material: stainless steel
Atomizer type: RTA
Capacity: 2 / 4.5ml
Diameter: 25mm
Height: 47.8mm with drip tip
Connector: 510, gold-plated pin
Weight: unknown
Color: see photo below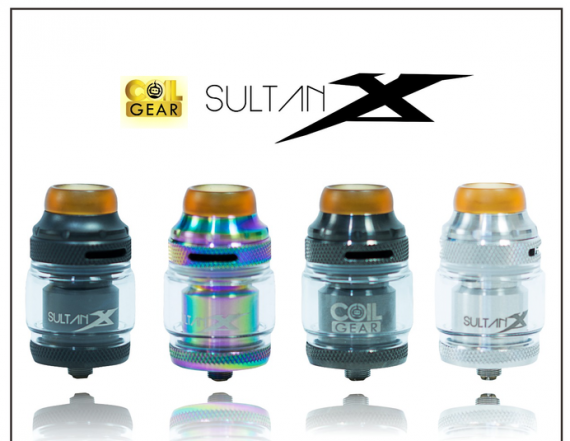 Options
– Sultan X RTA
– additional drip type
– pre-wound spirals 2pcs
– cotton
– screwdriver
– spare origins
– spare screws
– spare glass
– user manual

The appearance is certainly familiar to Zeus lovers, except that the risks are executed in the form of a "file, both in the upper and lower parts.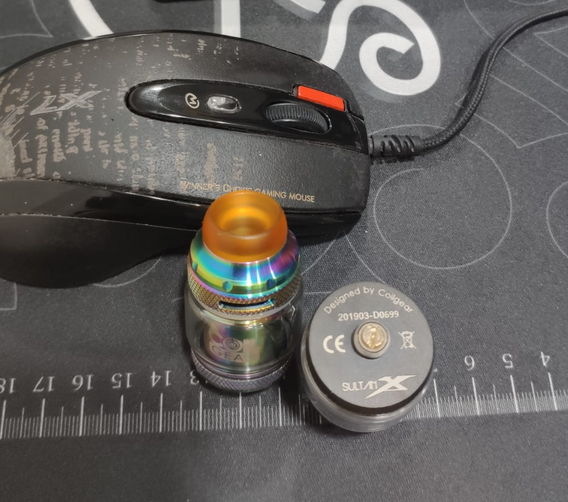 There are two drip types in the set, they are the 810th landing. And our guest has done the opposite – dark (low) is not preinstalled.
The airflow adjustment ring directly under the twisting cover is a non-spill constructive on the face.

The capacity is similar, provided that you use the complete dough glass. Apparently, the dome is double, as in the "original". They did not show it to us. Probably because of the very great resemblance to the latter. I assume that the geometry of the blowing nozzles is also borrowed unchanged.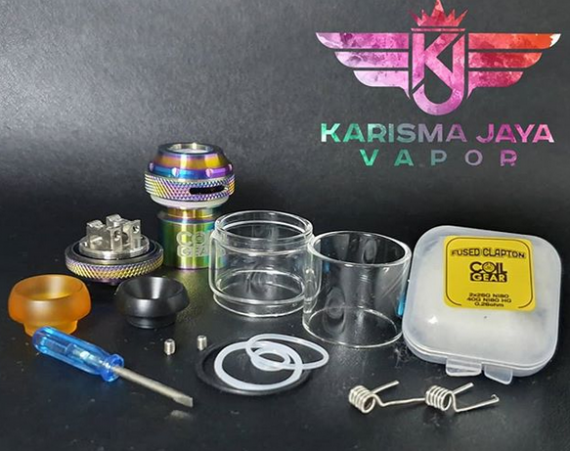 They also did not bother with the deck – they left the original. Two racks for the correct fixation of two spirals. Why invent a bike if you can save a lot on this?