Joyetech Exceed Grip Starter Kit – colorful box
Joyetech Exceed Grip Starter Kit – colorful box
Well, here the Joyetech company, following the general general example, decided to acquire its own box – AIO. They are known to be passionate about how different starter kits love, and I must admit – it turns out they're not bad at all. Therefore, with the hope of something interesting, I propose to start a close acquaintance.
Joyetech Exceed Grip Starter Kit

Dimensions: 74 x 40 x 21mm
Weight: unknown
Case material: plastic + metal
Power: built-in 1000mAh
Cartridge capacity: 3.5 / 4.5ml
Evaporator resistance: 0.8 / 0.4Ω
Output power: up to 20W
Operating mode: POWER
Protection:from low / high resistance, from overheating, from short circuit, from overcharging / overdischarging
Connector type: magnetic (likely)
Screen / diagonal: no
Micro-USB port / charging: yes, charging current is unknown
Color: see photo below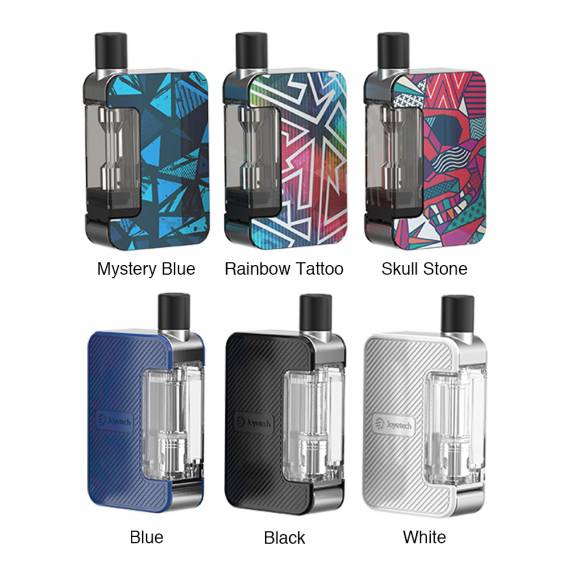 Options
– Exceed Grip mod
– replaceable cartridge 2pcs different (one preinstalled)
– replaceable evaporator 0.4Ω
– USB cable
– user manual
– warranty card
Our guest looks okay, neat and albeit a little pretentious thanks to colorful prints. In general, this is a fairly compact set, which seems to be able to provide its owner with a certain "secrecy." Review Vapooresso kiT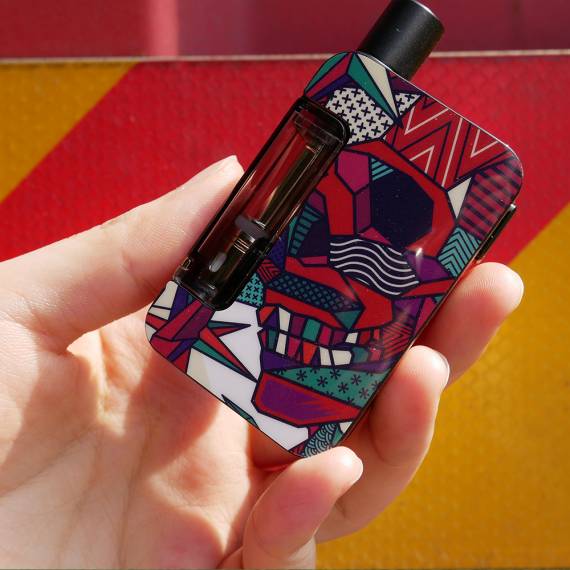 The drip tip is quite pleasant, small, probably made of delrin. however, it is not known whether it will be removable, and if this turns out to be true, then the landing dimension should probably be expected to be 510th.

Cartridges are available in two types. They vary in capacity and in the resistance of evaporators. So there are 4.5ml with resistance 0.4 and 3.5ml with evaporator 0.8. Moreover, in the latter there is no possibility of changing the evaporator – it is built-in, it is thrown out with the cartridge.

As I understand it, the connector here will be magnetic, but I found information that it will be the standard 510th. However, I find this unlikely, if only with an adapter. And even that will not make much sense.