Hellfire's TITAN Multi Skull – BOTTOM
Hellfire's TITAN Multi Skull – BOTTOM, quality workmanship and incredible price tag
Good day, dear vapers and connoisseurs of delicious electronic steam. Again, we continue to get acquainted with interesting and unusual devices, echoes of which come to us from different countries and from different manufacturers. Sometimes we see ordinary devices that no one cares about anymore, sometimes they are very interesting models, but as you know, you have to pay a lot for such models. Company Hellfire is just one of the representatives of those companies that offer the global community veyping interesting, but at the same time, expensive devices, anyone can afford to buy them, and someone just looks at them and enjoying the quality of the work of performers. One of the latest company updates was an interesting mod called TITANThis series includes two mods at once, the only thing that distinguishes them is the external design. In the title photo of the topic, you can see the Diamond model , and in the photographs of the review, the Multi Skull model , in fact, for which we are here today.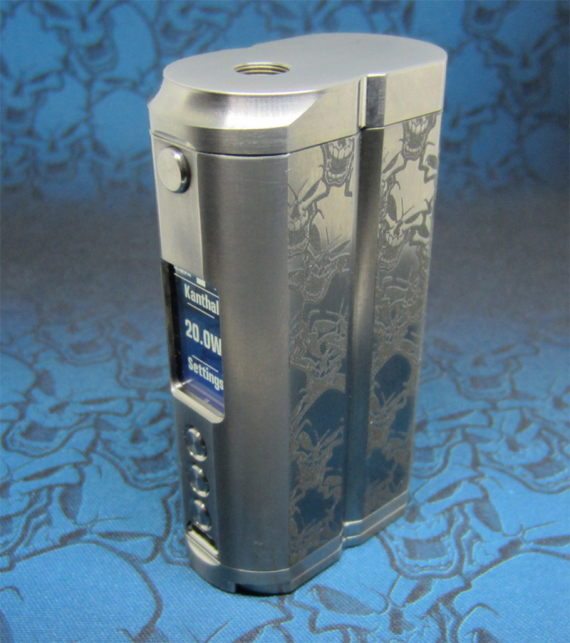 Well, meet on the box, see off on performance? A black plastic case with a recognizable logo of the manufacturer's company is present on each package of the product from Hellfire , new models are no exception. There is also a small sticker on the back of the case, which shows the serial number of the model and the name of the model. Inside such a plastic case you will find several layers of foam rubber, among which the mod itself will be firmly fixed, so do not worry that something can happen to it while it is being transported to your home. But it's really worth worrying, because for such a model manufacturers are asking, attention, 715 Euro. Yes, a long time ago I did not meet such price tags, but today they do not refuse such a price and, as you see, the industry is flourishing and developing and there is no need for unnecessary arguments that vaping is becoming unpopular, on the contrary.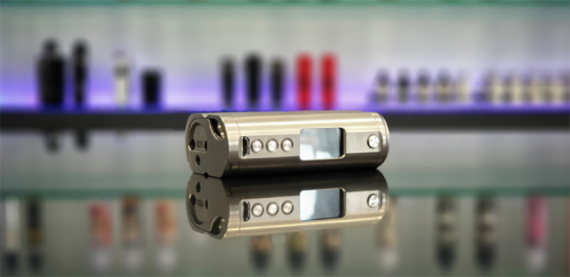 Well, now we turn to the most interesting in this device – this, of course, to the materials of manufacture and external design. As I already said, the company immediately offered two models from this series, the differences are only in the external design, if you prefer the classics, then you should look in the direction of Diamond , and if you are satisfied with multiple skulls on the case, then your choice is Multi Skull. It's also not difficult to guess by name what exactly this mod is made of, or rather the case itself is titanium, one of the most durable, reliable and durable materials that will last a very long time to its owner. Another interesting point in the design of this model is the hinged lid for batteries, rather than a retractable cover as in most similar models, an informative display and control buttons are located on the top of the connector on one of the side faces.