Ambition Mods Gate MTL RTA is a rather amusing cigarette
Ambition Mods Gate MTL RTA is a rather amusing cigarette
A.M.A long time ago, Ambition Mods did not appear on the front pages of our portal. However, after a long vacation, they returned with a new thing. They again began to storm the MTL segment. So they already have a drip under tight tightening, now they decided to get hold of also such a tank.
Ambition Mods Gate MTL RTA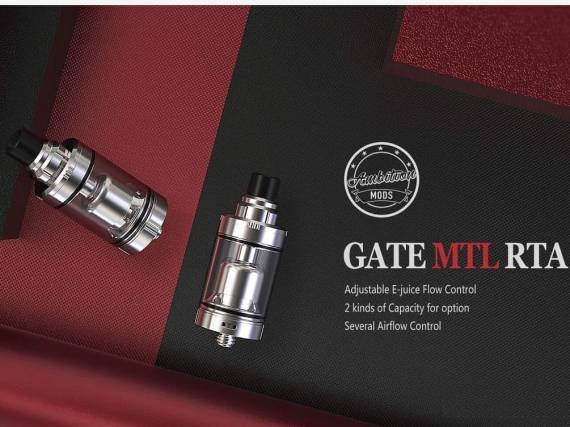 To be honest, with the supply of information these guys haven't done everything yet, so I can only assume that either two versions of the tank, of different dimensions and different capacities, will go on sale, or it will be one version, complete with there will be an enlarging (but not bubble glass) and extension shaft, and maybe a second dome with the entire shaft.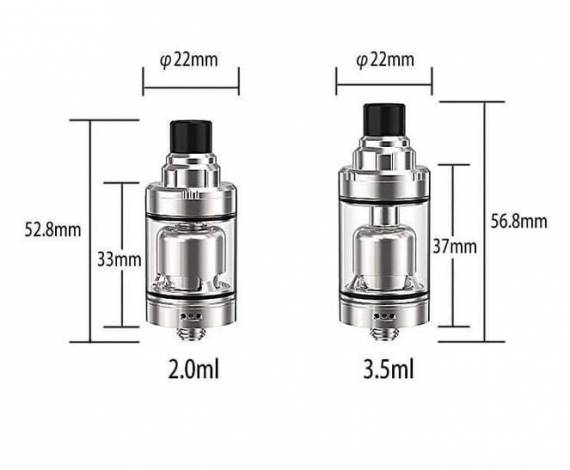 Case Material: Stainless Steel
Atomizer Type: RTA
Capacity: 2 / 3.5ml
Diameter: 22mm
Height: 52.8 / 56.8mm with drip tip
Connector: 510, pin gilded
Weight: unknown
Color: see photo below

Options (likely)
– Gate MTL RTA
– hex key
– spare origins
– spare screws
– spare glass
– additional nozzle blowing
– shaft extension (possibly)
– user manual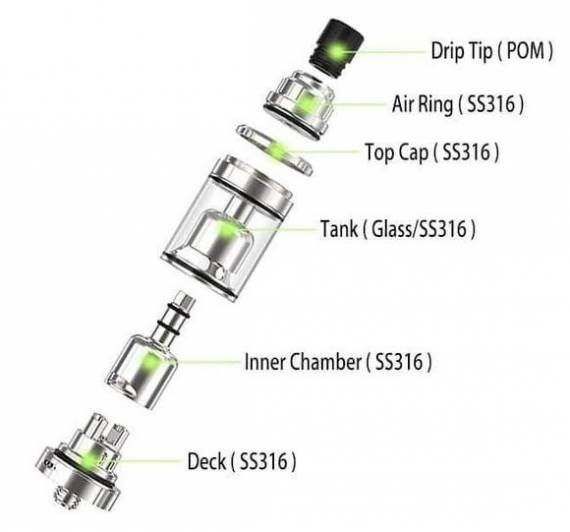 Our hero looks very modest – the previous devices from this company also looked like – nothing surprising. This is a medium-sized tank, although the size can not be said. Here the fault is the massive upper part, the presence of which is due to the construct.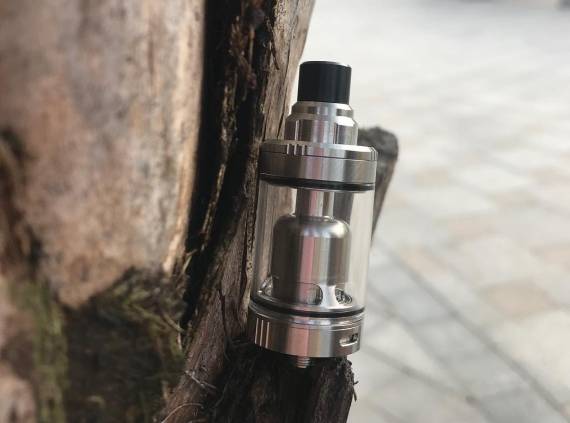 So far, developers have offered only two colors – "classic for steel" and a dark color.
Drip type plastic landing 501st. It rests on a special platform, the rotation of which regulates the feed to the evaporation chamber.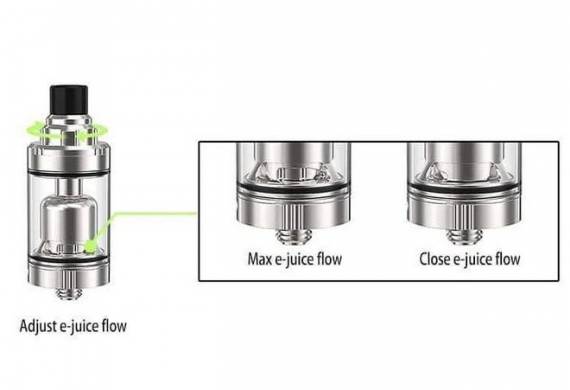 The internal processing of the dome is probably spherical. Capacity varies – however, even in the larger version, it is not the most enviable. As I said above, it is not yet clear how its increase will be achieved, or two versions will be proposed.

The deck is pretty simple and looks comfortable.

In total there are two racks for fixing one spiral, however, they rise from the bottom of the deck at a decent distance.
Directly under the future coil blow hole. Moreover, the nozzles are replaceable, and it will be possible to change them, as I understand it, without disassembling the tank. It will just be necessary to unscrew the pin. The nozzle diameter is 0.8 and 1.5mm.