KangerTech SUPO KIT – AIO with two integrated
KangerTech SUPO KIT – AIO with two integrated evaporators …
After a short break, KangerTech, one of the old-timers on the vape market, set to work again. Namely, for the production of starter kits, thanks to which at one time they became known throughout the world. As you rightly guessed, they again offer AIO users a set, not a simple one, but with one very interesting feature.
KangerTech SUPO KIT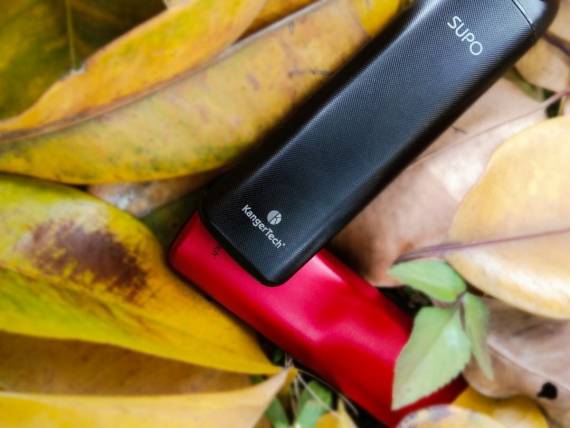 Dimensions: 87 x 27 x 12mm (without cartridge installed)
Weight: 30g
Case material: plastic + metal
Power: built-in 800mAh
Cartridge capacity: 2ml
Evaporator resistance: 0.6 and 1.0Ω Operation
mode: POWER
Protection:from low / high resistance, from overheating, from short circuit, from overcharging / overdischarge
Connector type: magnetic
Screen / diagonal: no
Micro-USB port / charging: no – own connector, charging current 1A
Color: see photo below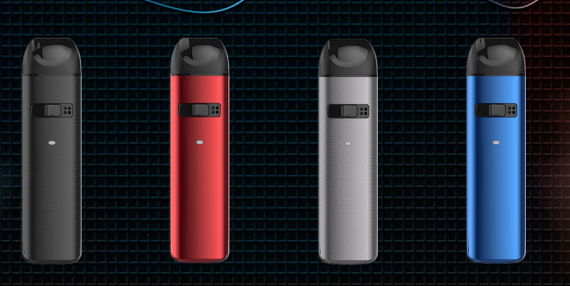 Options
– SUPO KIT
– replaceable cartridge (preinstalled)
– USB cable
– user manual
– warranty card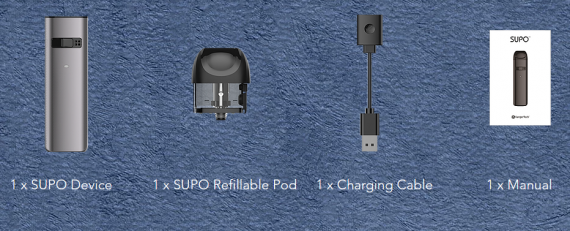 Our guest looks simple, this is the most ordinary vape stick remover, maybe a little pot-bellied.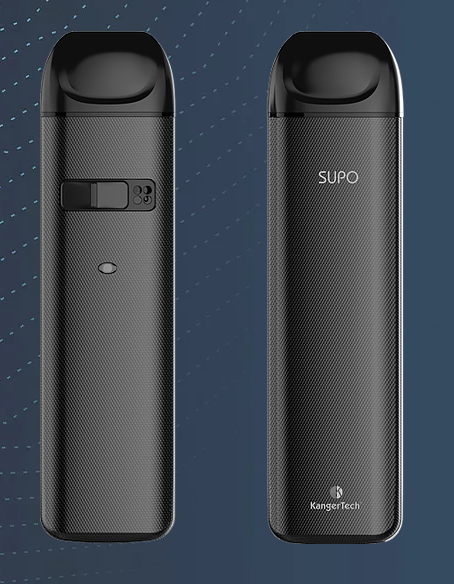 Dimensions are not the smallest, the stealth component is especially not worth expecting, although this is easily lost in your bag or briefcase.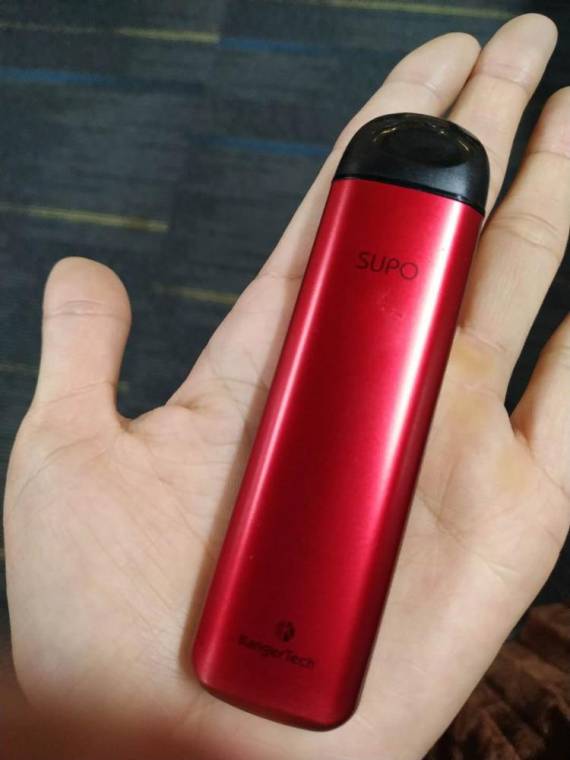 From the start, the developers offer only four colors, except for the imperishable classics of a pair of juicy shades.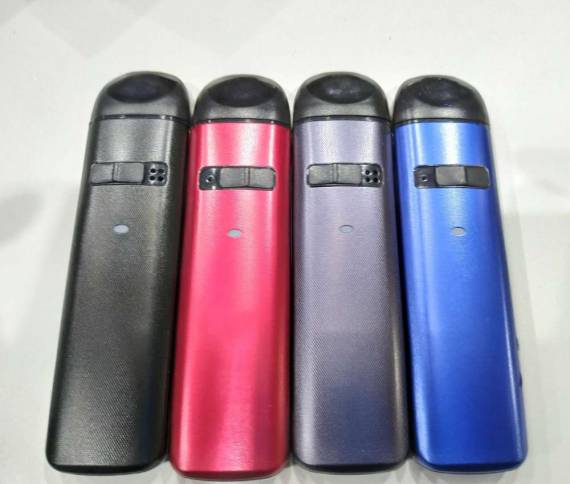 The cartridge has a standard capacity, it will be refilled on the side and fixed with a magnetic connector.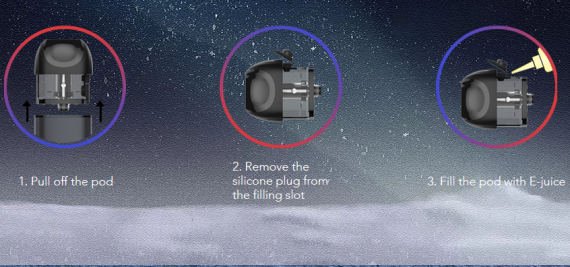 Built-in evaporator on ceramics – according to the developers. And the most interesting thing about it is that there are two built-in coils, they differ in resistance and are designed one for DTL, the other for MTL. The switch between these modes is located on the front side of the device.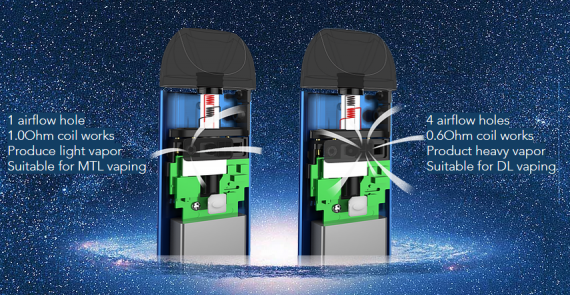 Here is just an interesting point – the various modes of evaporation suggest, as a rule, the use of liquids with different contents of nicotine, including salt. And there is only one reservoir for both of these coils, that is, you cannot fill the second liquid there. Of course, resistance does not differ so significantly and it is perfectly acceptable to use the same slurry in both cases, but this is a matter of personal preference, as it seems to me.

It is not possible to fully track the slurry in the tank, because it is half buried in the main body. AIO is tightened. In addition to the aforementioned switch on the body of the device, an LED indicator of the charge level of the built-in battery is noticed.

The latter, by the way, is average in capacity. It will be charged with nothing at all – a little less than an hour. The usual Micro-USB connector is not here – your own connector. However, the bundled cable is "stuck" into any USB connector.

On a fully charged battery, the developers promise up to 450 puffs.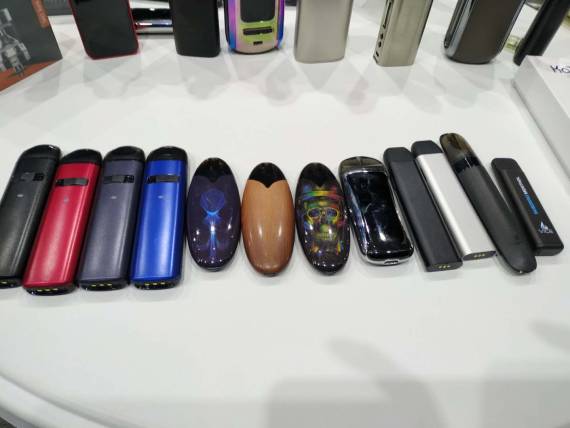 The price is currently unknown, because the device has not yet been announced on store shelves.