ThunderHead Creations Tauren One RTA – From Drip to Tanks
ThunderHead Creations Tauren One RTA – From Drip to Tanks
Finally, we have really interesting news – there are so few of them lately) Probably listening to the wishes of its fans, THC released a single-spiral tank based on its past developments. We get acquainted without extra snot.
ThunderHead Creations Tauren One RTA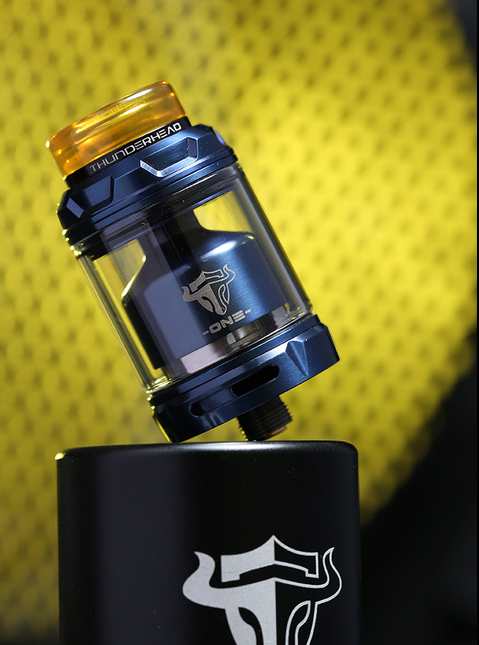 Case material: stainless steel
Atomizer type: RTA
Capacity: 2 / 4.5ml
Diameter: 24mm
Height: 41mm with drip tip
Connector: 510, gold-plated pin
Weight: unknown
Color: see photo below

Options
– Tauren One RTA
– key hexagon
– screwdriver
– spare origins
– spare screws
– spare "glass"
– user manual
– carrying bag with a keychain
– aluminum "box" with stand

The appearance is quite neat, the design is made in a corporate style, therefore our guest should not be recognizable.


We should also mention the dimensions – the tank is quite compact. I suppose brand fans will certainly appreciate this fact.

From the start, developers immediately offer six design options – not bad. In this regard, the manufacturer has never had problems – there are none even now.

The drip type is made of ultema, at the base there is a branded hoop, 810th landing. The cap is screwed, the thread is not long, there are risks. A decent size of filling holes beneath it.

The capacity is small, but surveyors have already "shown" that in fact it is one and a half times more than stated. In addition, the kit includes a bubble of "glass", made for some reason from plastic, which will increase the capacity to 4.5 ml.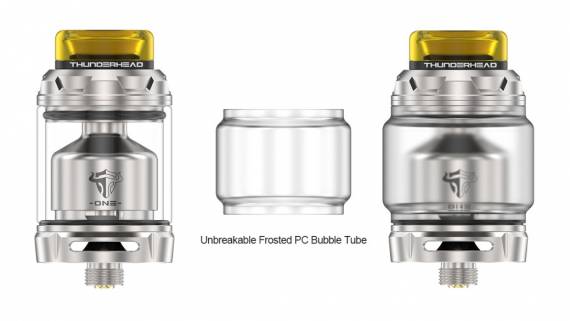 By the way, the novelty is delivered in an aluminum cylinder, the base of which is a stand for atomizers with a 510th connector.

Deca fans of the brand should be familiar even to the touch. This is a complete copy of Tauren Solo RDA .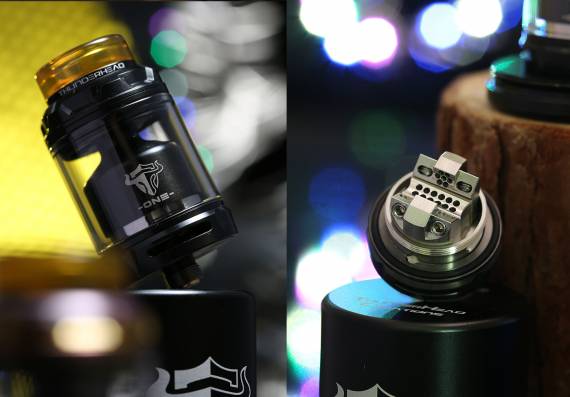 Just a couple of words about it – the deck is non-structural, designed to fix one spiral, and wound in any direction.


For blowing there is still a sieve of 28 holes in response. Half of them blow the spiral from below, the remainder is divided equally on both sides.