Wotofo Profile Unity RTA – now the tank
Wotofo Profile Unity RTA – now the tank of the same name on the grid
Caused quite a stir Profile RDA has become quite popular in the past year. As you may recall, this is a loud-sounding drip on a grid from Wotofo. They decided not to stop there, and now to make a tank on the grid. Analogs, of course, took place, for example, Vandy Vape Mesh 24 RTA . But their design was very different from this new product.
Wotofo Profile Unity RTA
Naturally, the father of the previously mentioned Mrjustright1 driver was the developer , plus The Vapor Chronicles joined him . Experience this pair, I think, do not hold.
Case material: stainless steel
Atomizer type: RTA
Capacity: 3.5 / 5ml
Diameter:25mm
Height: 48mm with drip type
Connector: 510, pin is gilded
Weight: unknown
Color: see photo below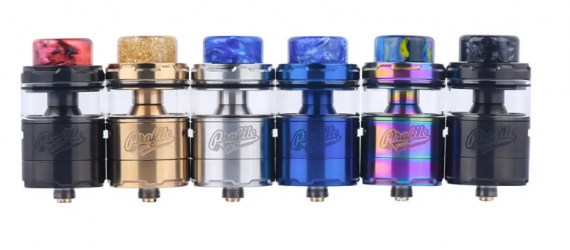 Options (likely)
– Profile Unity RTA
– mesh nexMesh Coil evaporator 0.13Ω 2pcs
– cotton
– tool for forming a semicircular mesh
– screwdriver
– spare origins
– spare screws and springs
– spare glass
– shaft extension
– certificate The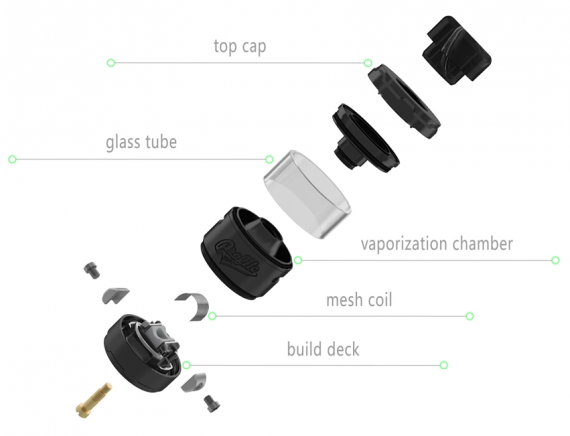 exterior of our hero is pretty decent. This is a neat little barrel, from the decor except for engraving with the logo and a faceted lid. Oh? Yes, even multi-colored drip types from resin complete the image of the novelty.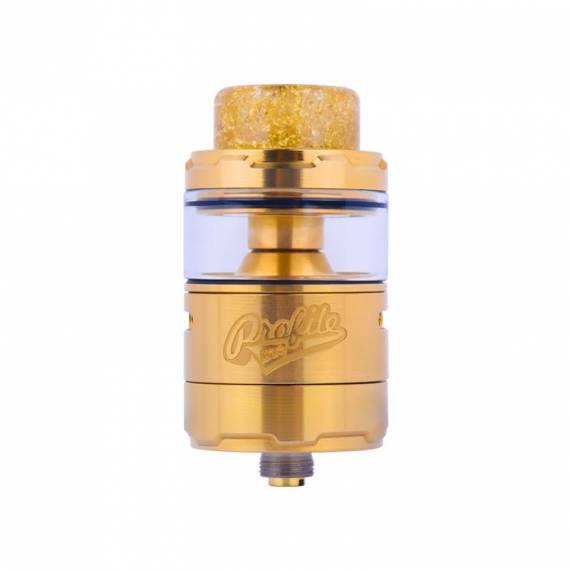 From the start, developers offer a decent palette of color options in the amount of six options.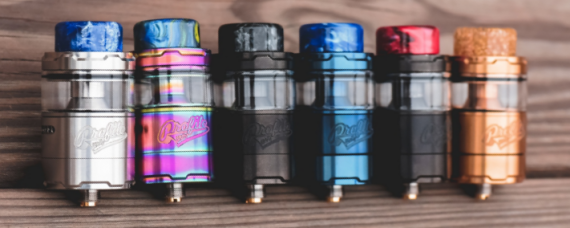 Dryp type 810th. Perhaps the extra will end up in the box.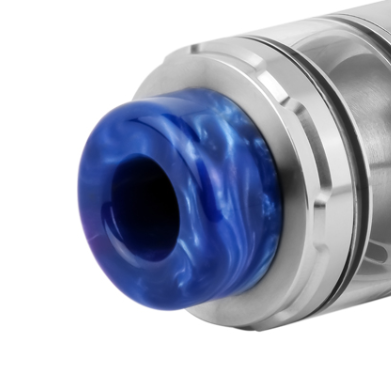 Under it is a lid with risks and, as I understand it, a threaded fixation. Under it are decent holes for refueling.

The capacity is not the largest, however, a complete larger glass with an extension of the shaft will increase it by one and a half times.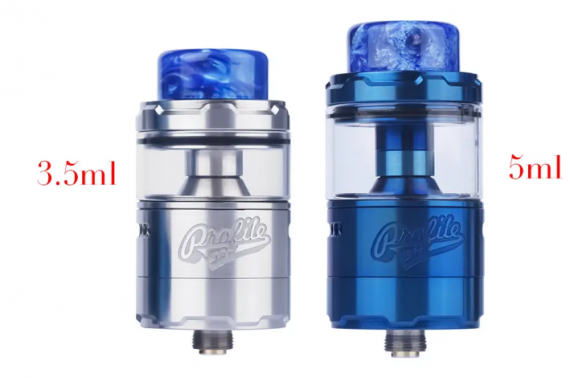 The deck is already familiar to us by the same name drip.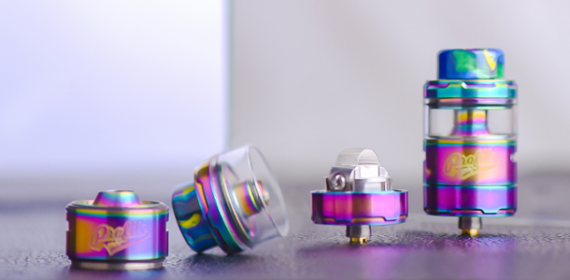 Here we again see two racks with pressure plates. As in the ancestor, you can probably install here either one grid or one spiral. The fixation of the latter will be correct. Between racks the spring-loaded ceramic platform on which cotton is laid. Admittedly, from my own experience, doing this in truth is quite convenient.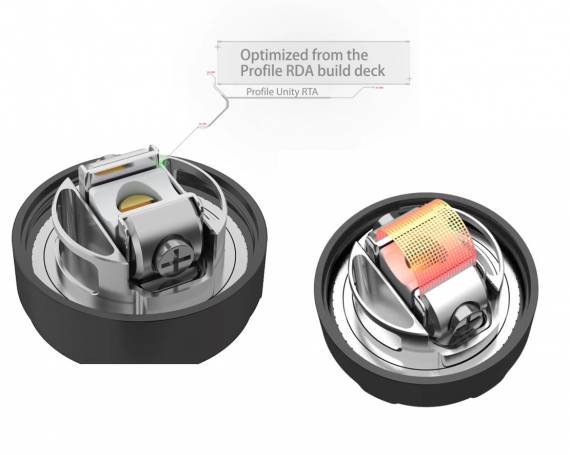 The holes for laying cotton are decent, as are decent slots for its power. It is understandable – the grid requires a decent supply of slurry, respectively, and the consumption of the latter will be large. Limiters for easy styling are available.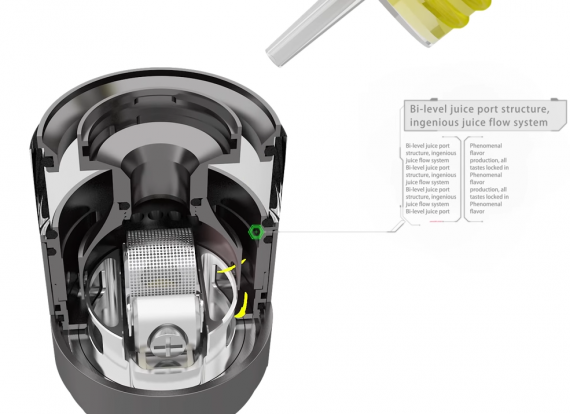 I deliberately first introduced you to the deck, so that after a look at the airflow. The geometry of the air supply channels is made at a slight angle, and these channels are divided and several of them on each side. A wide swivel ring is responsible for adjusting the airflow. A relief logo acts as a risk.