Rincoe Neso X Pod Kit
My final meeting with representatives of the Rincoe brand. As it turned out, they are great guys, modestly doing their job. And I must admit, it turns out pretty well for them. Without extra snot, I suggest starting to finish with them.
Dimensions: 110 x 20.5 x 12mm
Weight: 23g
Case material: aluminum alloy + plastic
Power: built-in 335mAh
Cartridge capacity: 1.8ml
Evaporator resistance: 1.3Ω
Voltage range: 3.3V
Operating mode: POWER
Protection: low / high resistance, from overheating, from short circuit, from overcharge / overdischarge
Connector type: magnetic
Screen / diagonal: no
Micro-USB port / charging: yes, charging current 0.4A
Color: see photo below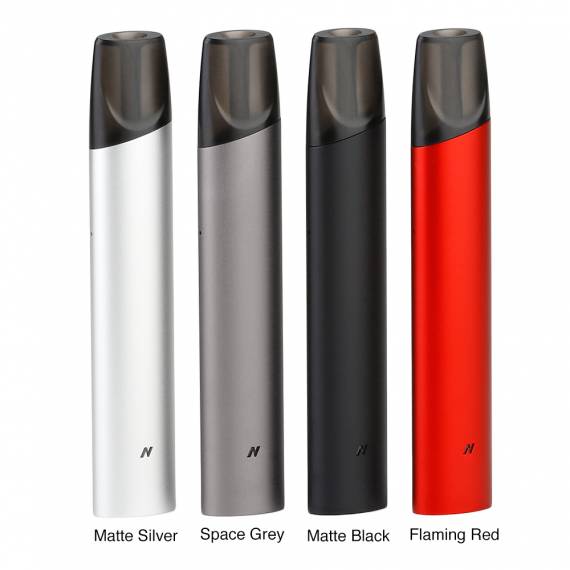 Options
– Neso X mod
– replaceable cartridge (preinstalled)
– USB cable
– user manual
– warranty card

Appearance of the stick the most common is no better and no worse than its competitors. The decor is not disfigured – the style is strict, even business.

Dimensions average – in the palm of your hand does not hide, but in your pocket, please. The case is made of aluminum alloy, so naturally no weight.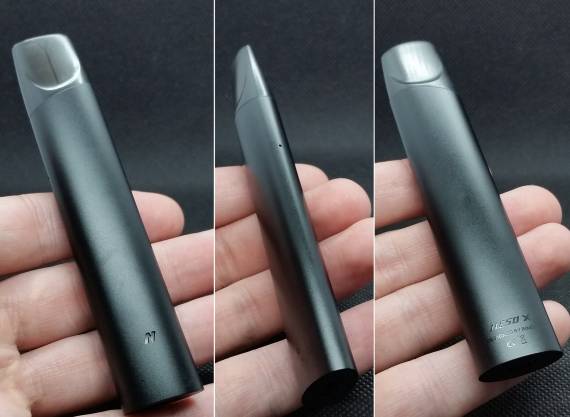 The shape of the mouthpiece is normal, but I can't say that it's super. Moreover, it is also asymmetric. By the way, our guest sometimes likes to solder the owner with condensate / slurry. So, if you turn it over with the protruding (long) side to the lower lip, then he does it less often.

The cartridge capacity is small, but quite sufficient. Medium sized filling hole, no duplication needed. It is covered by a tight-fitting silicone plug with a strap for easy removal. This whole structure is fixed with a magnetic connector. Air intake from below, therefore there will be condensation on the contact pad – yes, it is there. Built-in evaporator on cotton – life will not be long. Rewinding it at first glance will not work – the plastic is too sticky.


The built-in battery cannot boast of a capacity, and it is not in a hurry to charge especially quickly. Fortunately, you can soar at this time. The causal connector is located at the bottom, and the short cable is in the box. Led indicator has settled at the very base, it shines unobtrusive white light. If the battery charge drops below 30%, the emitted light turns red. There are no buttons on the AIO body – puff activation.

The taste experience of our guest is quite good. The steam is saturated, not dry, even a little heavy. However, the ingredients of the liquid are captured pretty well. In short, I'll call this level higher than the industry average – generally good.
Impressions
I can say that the stick was pretty decent. It is executed with dignity, and it looks appropriate. Deserves the "right to life" clearly. Unless the built-in evaporator on cotton is not as "durable" as the ceramic counterpart, plus spitting on the slurry sometimes adds discomfort.