DOTENT VK – a simple starter kit from Asians to 80 watts with a tank on evaporators
DOTENT VK – a simple starter kit from Asians to 80 watts with a tank on evaporators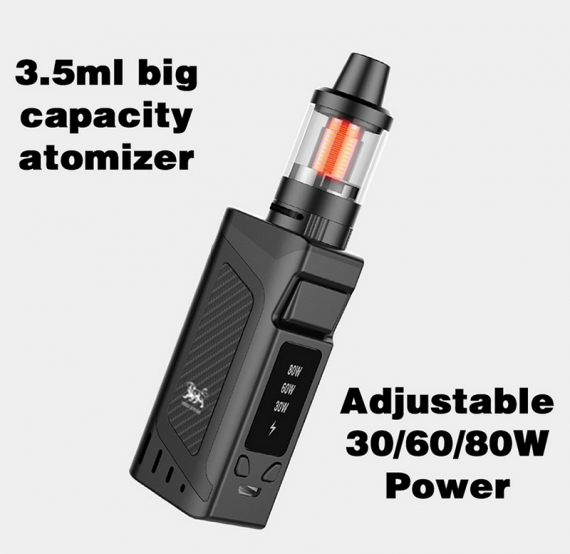 Good evening, dear vapers and connoisseurs of delicious electronic steam. Who, if not Asians, should supply us with budget starter kits, with the help of which many can join vaping. In Japan and China, there are enough eminent and not very brands that continually offer us their products at not high prices, though quality is a completely different story. There have been cases when electronic cigarettes coming from China did not work at all, in general, they obviously have a problem with this, but there are no problems with the price and the availability and variety of models. Today we will talk about another representative of the starter budget kit, which has a box mod and a complete atomizer on evaporators, which can generate steam and even convey the taste of the liquid charged to the atomizer. Typically, such devices are often found on popular Asian Internet platforms such as "Ali" and the like. Well, the main character of our review today was the DOTENT VK starter kit. Vapooresso kiT
Well, let's first get acquainted with the presentation of the device. There is basically nothing to tell here, the starter kit (both the battery pack and the atomizer) are packed in a small black box with a corrugated surface on which there is only one inscription, the names of the device itself. There is a white sticker on the back of the box listing the features and characteristics of the starter kit. The delivery set is standard for such devices. In the box you will find a battery pack, an atomizer, a spare evaporator for it, two evaporators, a cable for recharging, and, of course, a user manual in several languages. It costs the whole set of about 15-20 dollars. For such money, sometimes you can't even find a normal atomizer for yourself, but here you can also find a box mod, in general, as you can see this budget device.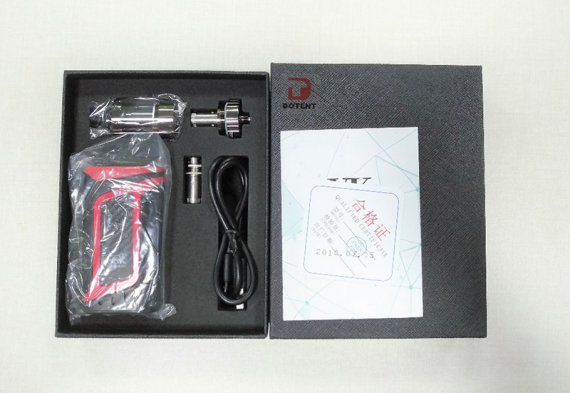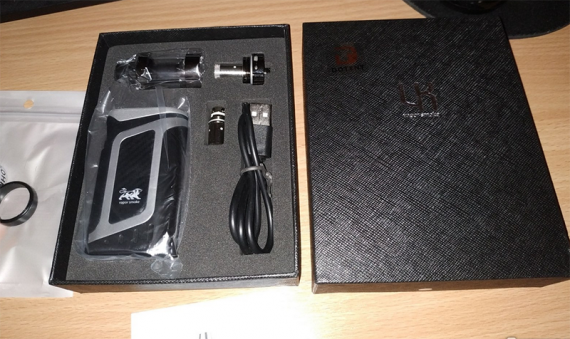 You will not find any special design idea in the design here, if you need sophisticated devices with incredible design and beauty, then you are to the developers of High-End devices. This starter kit is similar to most kits from the Chinese. I can only say that this model is available in four colors, which you can see in the photo below. In fact, the atomizer and the box mod complement each other perfectly and in a couple it looks even very interesting. The main material of the case is stainless steel, you can also see plastic on the case, but again for this price do not expect build quality and the model may differ from the model, everything will be fine in one, and the paint will peel off in the second in two days.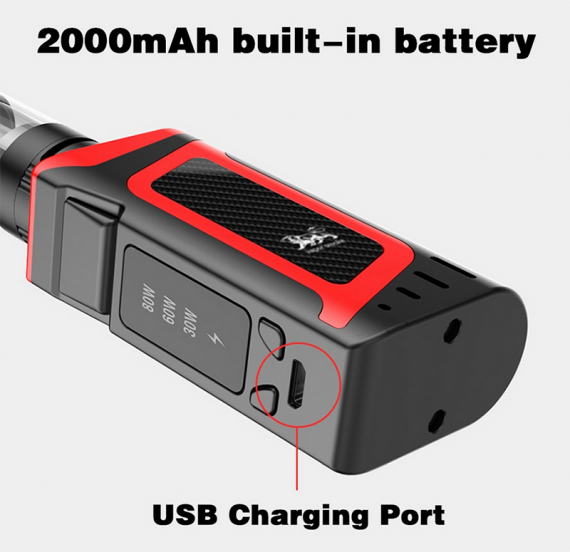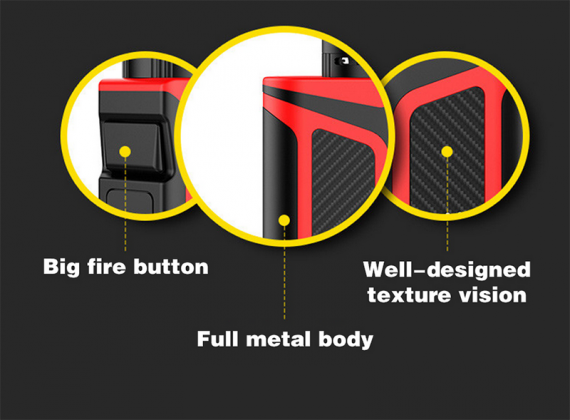 Now let's see what's inside the box mod. Like all similar devices, it is equipped with a board (most likely of its own production), about the stability of which no one will guarantee you that it will not "die" after a few months of operation. The maximum power that this device can give out is 80 watts, and, of course, it has a built-in 2000 mAh battery, which is charged through a port on the case. Well, there's also an atomizer that works on evaporators with a resistance of 0.5 Ohm. That's all for me, thick and tasty for everyone and may the steam come with you.