Vandy Vape Kylin M RTA
Grid atomizers are becoming more and more popular, this can be judged by the novelties that appear like mushrooms after rain. However, in my environment, I do not yet find confirmation of this trend. Today, our guest is a bright representative of this "genre".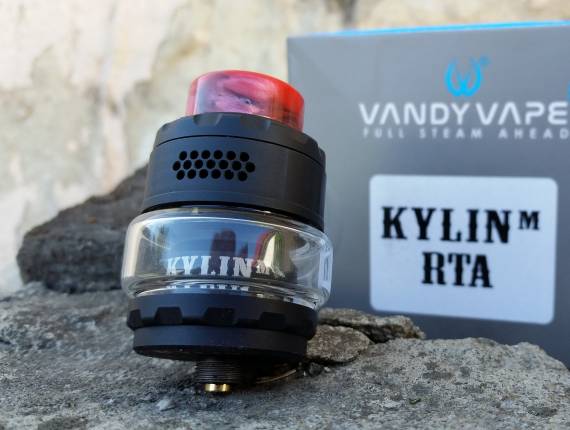 Case material: stainless steel
Atomizer type: RTA
Capacity: 3 / 4.5ml
Diameter: 24mm landing / 26.7mm maximum / 30mm on bubble glass
Height: 41.5mm with drip type / 34mm without drip type
Connector: 510, pin gilded
Weight: 67.5g
Color: see photo below

Options
– Kylin M RTA
– cantal mesh 4pcs 0.15 / 0.2Ω
– cotton 2 laces –
screwdriver
– tool for bending the mesh
– adapter for 510th drip types
– spare origins
– spare screws
– spare springs
– spare glass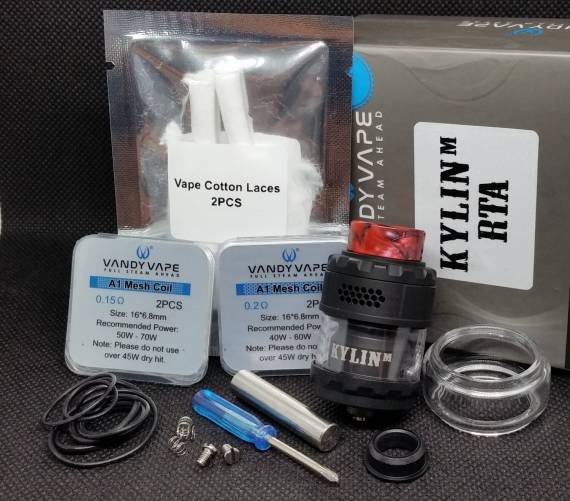 The package is excellent, not only do you have everything for starters, so for a change developers added to the box several mesh options with different resistance and "weaving." In short, everything is at the highest level.

The appearance is normal, I will not say that this is the pinnacle of design, but it looks pretty decent. Dimensions are relatively small, but in width this comrade is very large – a kind of stocky stump. Therefore, for this it is better to find a boxing mod with a margin of fit, and even better with a central connector.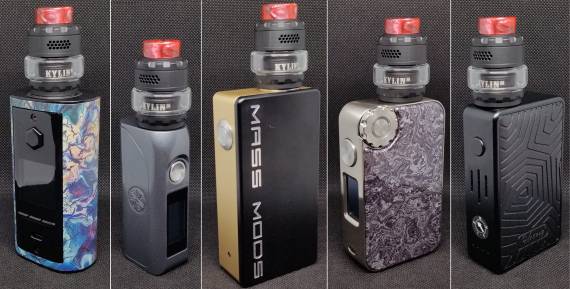 Dripe type 810th, made of resin – it should be familiar to fans of the brand – it is an invariable companion of many new products of the company. In work, he is quite normal – there are no complaints. There is also an adapter for the 510th analogues, although why is it not entirely clear here.

A cover with island risks, large filling holes beneath it, however, they are recessed very much relative to the sides. The threaded connection is one and a half turn around its axis.

Below we come across a ring of adjustment of an inhaling with a stopper and risks, its course is very tight (with a tightly tightened cover). The holes for air intake are made in the form of a grid and duplicated on the opposite side. However, in my case (dark color) it is completely not visible how many of them are closed during adjustment. The puff turned out to be very loose, I had to block it by a good two-thirds. Moreover, it is also noisy – thanks to the grid on the adjustment ring. As you understand, we get a spill at the output.